Transportation in Hong Kong
Getting around by MTR, Taxis, Ferries, Buses, Trams, Trains...
Transportation in Hong Kong is extremely efficient and economical making it one of the easiest places in the world to get around. There are many options for getting from A to B in Hong Kong, and chances are you will use a few of them during your visit.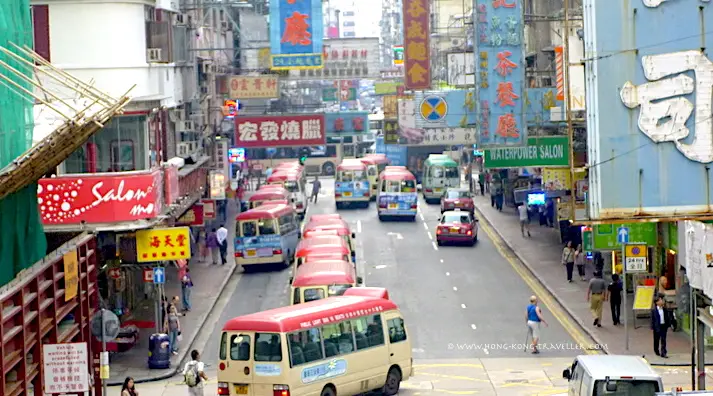 Guide to Transportation in Hong Kong
The Octopus Card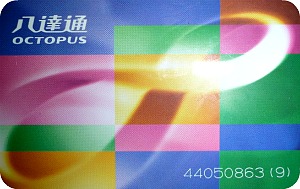 Hong Kong's Octopus Card is a convenient way of payment that covers all forms of public transportation and is a must-have for all visitors. This is the equivalent of London's Oyster Card or New York's MetroCard, only better since you are able to use your Octopus Card for all kinds of small payments at convenience stores, fast-food restaurants, vending machines, etc.

The MTR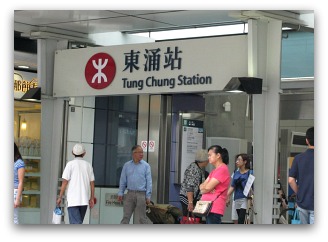 Hong Kong's MTR system is widespread with stations servicing all the main urban areas of the Kowloon Peninsula, the northern part of Hong Kong Island and portions of Lantau Island. Rail service connects to further areas beyond the New Territories, all the way to Mainland China. It is the quickest way to get to most urban areas and fantastic value for other big city standards.

Hong Kong Taxis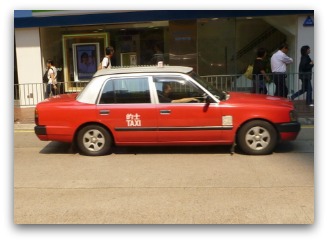 Hong Kong Taxis are plentiful and cheap.
You can always flag one down (except during rush hour or if it's raining) and they are the easiest for door to door transport.
Hong Kong Taxis are color-coded for the different areas they service: Red for Hong Kong Island and Kowloon, Blue for the Outlying Island, Green for the New Territories.
Remember to buckle up, it's the law.

The Mid-Levels Escalator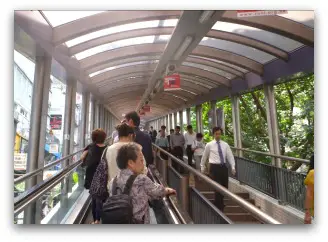 The Midlevels Escalator in Hong Kong Island is the transport of choice of commuters in the Midlevels area. It connects the Central, Western and Sheung Wan areas, with the more residential Peak area of the Mid-Levels.
A recent addition, it is more than a means of transportation in Hong Kong, it has transformed in a very unique micro-culture with bars, restaurants, shops and market stalls all along.

Boats and Ferries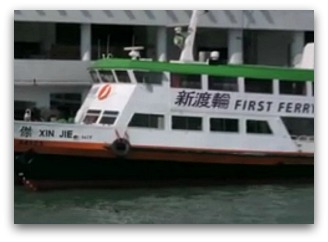 Getting around the outlying islands is also easy with Hong Kong's extensive system of ferries. Now, the MTR also services parts of Lantau, where the Airport is located, but for the rest of the islands, the ferries is the only way in and out.
One of the easiest and certainly most scenic ways to get from Hong Kong Island to the mainland is with the iconic Star Ferry, in itself a tourist attraction, and at only a few cents per ride, one of Hong Kong bargain deals.
The extensive network of ferries are also convenient to Macau and Mainland China.
Hong Kong Trams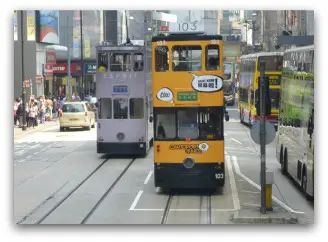 Trams traverse the Northern part of Hong Kong Island on a East-West direction, they are cheap, clunky and slow, but a very unique experience and a sightseeing attraction on its own. At only HK2.30 per ride (about US$0.30), another of Hong Kong bargain deals!
Of course the most famous of Hong Kong Trams is the one that brings you to the top of Victoria Peak, the Peak Tram is certainly more than just transportation.

Hong Kong Buses and Mini-Buses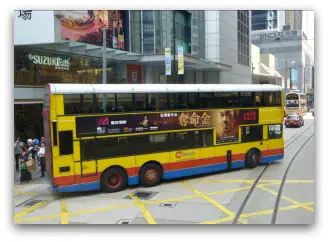 We use the buses mainly to get to the areas in southern Hong Kong Island where there is no other public transportation option (i.e. no MTR yet). Getting to Stanley or Aberdeen on one of these double-deckers along the windy coastline is a fun way to see a bit more outside the hustle and bustle of the city.
There are also buses that bring you directly to tourist attractions, i.e. Ocean Park with 629, Hong Kong Disneyland with R33 and R42
Mini-Buses cover routes not serviced by the regular Bus Service which are a bit out of the way.

Hong Kong Airport Transportation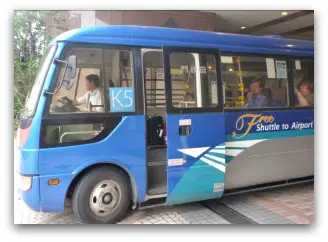 Hong Kong Airport Transfer options like all transportation in Hong Kong are easy and convenient. What is best? Hong Kong Airport Express, Taxi, Bus, Airport Shuttle? What is best for you will depend of course on your preference, budget and also the number of people travelling together.
There are many alternatives, ranging from the very economical buses to the over-the-top (literally) helicopter ride straight to the helipads on top of the Peninsula Hotel.

---
Thank you for visiting www.hong-kong-traveller.com!
Here is to a wonderful Hong Kong travel experience!