Hong Kong Festivals and Events
March 2013
This month features the Hong Kong Sevens, Rugby's premier tournament, Hong Kong's top sports event and colossal party. The Hong Kong Film Festival, one of Asia's most influential cultural event gets underway and the Hong Kong Arts Festival wraps up this month.
Here's this months line-up:
Also check-out these popular ongoing events during March 2013:
---
Hong Kong International Jewelry Show - March 5 - 9, 2013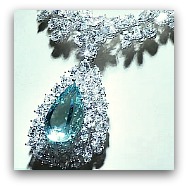 The Hong Kong International Jewellery Show is Asia's largest of its kind, higlighting exhibitor's latest collections and masterpieces, certainly a glamorous and glittery event with the latest in trends and design.
Check out the Hall of Jade, the Hall of Time, the Hall of Chic, the Hall of Nature (rare precious stones and pearls)...
For security reasons, the show is only open to trade visitors 18 or older, you must register and bring your passport or ID in person to the Registration Counter and get a validation stamp.
When? March 5 - 9, 2013
Where? Hong Kong Convention and Exhibition Centre, 1 Expo Drive, Wan Chai, Hong Kong
How Much? HK$ 100
More on the Hong Kong Jewelry Show
---
Hong Kong Flower Show - A Kaleidoscope of Spring - March 15-24, 2013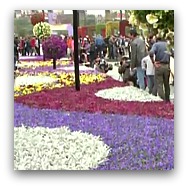 If you love flowers and greenery, this is a "don't miss". In the middle of the towering skyscrapers of the city, the Hong Kong Flower Show is a bright and fragrant oasis with elaborate displays of flowers and landscaped areas, put together by local and international organisations.
Throughout the show, floral demonstrations, cultural events and competitions are held, and it is certainly a great way to spend a half-day. This year's Theme Flower is the Dendrobium, get ready for some magnificent orchids and blooms!

When? March 15 - 24, 2013 9:00 a.m.- 9:00 p.m.
Where? Victoria Park, Causeway Bay.
How Much? HK$ 14, Seniors and Children HK$7.
More images and videos: The Hong Kong Flower Show
---
Hong Kong International Film Festival - March 17 - April 2, 2013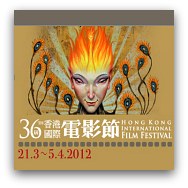 On its 37th year, this is one of Hong Kong's largest cultural events, with over 300 film screenings at Hong Kong's top venues. It is Asia's leading platform bringing together cinematic talent and fans from all over the world.
Ticket prices for screenings are quite reasonable, tickets for weekday matinee screenings for example are only HK$40 and is a great way to get to see some of Hong Kong best architecture from the inside as well!

Venues include the Hong Kong Convention and Exhibition Centre, the Hong Kong Cultural Centre, Hong Kong City Hall, the HK Space Museum, and the HK Science Museum.
More on the Hong Kong International Film Festival
---
Asian Film Awards - March 18, 2013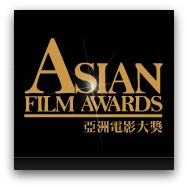 The Asian Film Awards is a fairly new programme launched in 2007 but is gradually gaining prominence in the film making industry. This is not to be confused with the Hong Kong Film Awards which have been around since 1982.
The Asian Film Award Gala is the kick off to the HK International Film Festival, and presents awards in ten different categories such as Best Film, Best Director, Best Actor and Actress, etc. these are the "Oscars" of Asia.

It is certainly a glittery evening with prominent local and international stars, which over the years has included Jet Li, Andy Lau, Oliver Stone and Donatella Versace.
Attendance is of course by invitation only, but the fans can catch a peek of their favourite celebrities as they arrive at the Red Carpet.
Where? Hong Kong Convention and Exhibition Centre
When? Red Carpet and Cocktail 6:30-8:00 p.m. Award Ceremony 8:00 - 10:00 p.m.
---
Hong Kong Rugby Sevens - March 22-24, 2013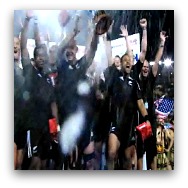 The Hong Kong Sevens is rugby's most prestigious sevens tournament on the International Rugby Board World Series and considered the top event in Hong Kong's Sports calendar.
In three days, 24 teams battle it up at the Hong Kong Stadium for points toward the World Series top ranking.
Tickets sell out as soon as they go on sale, but the event goes beyond the stadium, to say this is one colossal party is an understatement...
Where? Tournament held at Hong Kong Stadium, plus nearby outside giant screens and party tents, more partying at Lan Kwai Fong, Soho and Wanchai.
Tickets: Event as expected is sold-out. You can still get tickets from TicketsNow.com, Ticketmaster's official reseller.
---
---
Hong Kong Arts Festival - January 28 - March 24 2013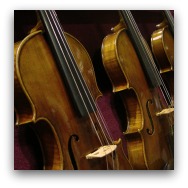 On its 41st year, this is Hong Kong's foremost event dedicated to the performing arts.
All genres of the performing arts are well represented including concerts, ballets, operas, drama by leading international orchestras, performers and artists in world-class venues.
For this year's line up and ticket information check the official site www.hk.artsfestival.org

---
Ongoing Hong Kong Events for March, 2013
These are some popular ongoing events that are worth checking out, specially since they are FREE!
These events feature some of the great and ancient traditions of the territory and are offered by experts in their corresponding fields:
The Symphony of Lights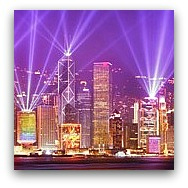 The Symphony of Lights is Hong Kong's light and sound show, a tribute to the city and its people, their diversity, energy and vitality.
The stage is the entire city, which is what makes it so unique, you can watch the lights from just about anywhere in the waterfront.
This free show offered by the city, takes place every night at 8:00 pm and lasts aboout 15 minutes.

When?: Every Night
Where?: Can be seen from both sides of Victoria Harbour
How Much? Free
Click here for more on Hong Kong's Symphony of Lights and best spots to watch.
---
The Happy Valley Horse Races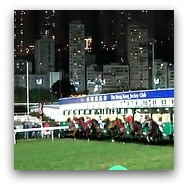 Happy Valley Hong Kong whether or not you are a horse racing enthusiast is an experience not to be missed!
The beautiful horses, the skillful jockeys, the crowds going wild, they all add up to an exciting, fun-filled, thrilling atmosphere in a world-class venue.
The Happy Valley race course itself is a sight in itself, the city has built around it through the years and it is now practically surrounded by skyscrapers, an awesome experience specially at night when the city is illuminated.

When?: Wednesday Nights. First race starts at 7:15 p.m. and the gates open at 5:15 p.m. The races are done by 11:00 p.m.
Where?: Happy Valley Race Course
How Much? Depends, there are many ways to experience the races, from General Stand to Private Boxes and special packages including dinner and drinks. General Stand entrance starts at HK10.
Click here for more on Happy Valley Horse Racing, how to get there and options for viewing the races.
---
Hong Kong Events
Thank you for visiting www.hong-kong-traveller.com!
Here is to a wonderful Hong Kong travel experience!