About Us
Who is www.hong-kong-traveller.com?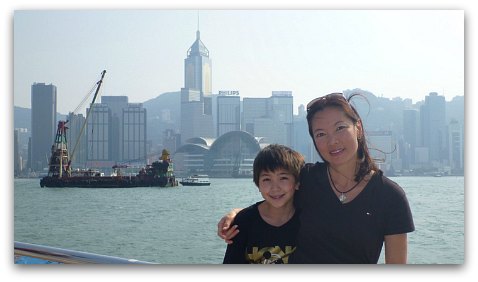 Hello and thanks for stopping by! Who are we? What are we about? We are a mother and son team who share a common love for this special place.
We love Hong Kong, we are not locals and don't claim to be Hong Kong experts or insiders.
We are like you Hong Kong Travellers.

We do visit a lot, any chance we get, and unlike the locals, we shop around for hotels, flights, tours and deals, so we can share with you what we find.
We might occasionally get lost, actually, we do get lost often, Hong Kong is a great place to get lost, we have found some of the best surprises along the way. We tell you about that too.
Hong Kong was once home, along with the U.S., Central America, London, Taiwan, and now Germany... On these pages we share our love for Hong Kong, our experiences, our pictures, our recommendations...
We don't have all the answers, when we don't we turn to these valuable resources:
Discover Hong Kong: the site of the Hong Kong Tourism Board, the catch-all site
Hong Kong Extras: an independent non-commercial site, lots of practical info and incredibly comprehensive
TripAdvisor: for valuable independent hotel, restaurant and attraction reviews
And lastly, simply for inspiration... Check out our Pinterest Boards for some dazzling pictures of one of the most photogenic cities in the world. Anything and everything from amazing architecture, colorful markets, natural beauty, exotic foods and of course, the smashing and lively festivals!
We are not travel agents and we do not book travel. So what are we about? We love to travel...
"Travel for the young is a part of education, for the old, a part of experience." - Francis Bacon
Travel has become a part of our lives, learning and understanding cultures and ideas different than our own teaches us and our children about different ways of life, about tolerance and flexibility.
Why did we build this site? It first started as a hobby, then magically progressed into so much more. Site building is now together with travelling another one of our passions. And these words keep resonating with us:
"The biggest mistake people make in life is NOT making a living at doing what they most enjoy." - Malcolm S. Forbes
We love the Internet and the immense range of opportunities for learning and creating. Building a site about a place we love and enjoy coming back to time and time again just seemed like a natural... We were blessed to have found just the right vehicle to accomplish that.
So if we are not travel agents and do not book travel, Do we make money? Yes, the beauty of our little venture is that you can take it to whatever level you aspire.
We make money mainly:
With advertisements: You probably have seen the "ads by Google" throughout our pages. We make money when our visitors click on those links. Our advertisers love it because it sends them qualified leads.

With affiliate sales: Throughout our pages you will find links to products such as Travel Guides and Tours. The links bring our visitors to the vendors' sites. In many cases we make a small commission from their sales.
But rest assured that we would never recommend anything on these pages that we don't personally believe in or buy or use ourselves. In most cases, the recommendations are based on our own personal experience of the products or services and you can also read our reviews.
As you can imagine, it is quite a challenge to keep this site updated. Things change constantly in Hong Kong, which is part of what we find so fascinating and keeps us coming back. Please help us so we can help others.
How to Help Us!: If you have found our site helpful please help us to grow and improve it! Here are some ways you can help out:
Spread the word! Tell your friends, link to us, follow our updates on Facebook... you get the idea!
Help us correct any inaccuracies, errors and misspellings you might find throughout the site. Also any feedback and suggestions you may have, help us improve the quality and content of our pages.
Drop us a line with any comments, suggestions or to share your experiences and photographs.

Here's how to Contact Us.

Shop through our links. We receive a small commission when you buy products from our affiliates, for example, guide books from Amazon.com, tours, etc.

This helps us with our running costs of maintaining the site and helps us sponsor children in need through SaveTheChildren.org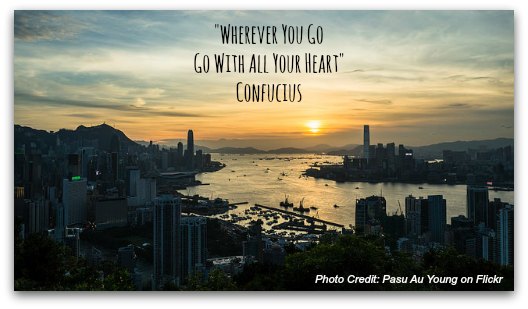 We hope you keep coming back and enjoying these pages as much as we have enjoyed writing them! Happy travels!
All the best,
Miriam and Chris
---
Thank you for visiting www.hong-kong-traveller.com!
Here is to a wonderful Hong Kong travel experience!