Hong Kong Festivals and Events
March 2012
Here are our top picks for Hong Kong Festivals and events for March 2012. The
Hong Kong Arts Festival
wraps up March 8 with a series of top notch performances.
Also check these Ongoing Hong Kong Culture Events during the month of March 2012 offering an array of FREE programmes ranging from tai chi classes, lion dance demonstrations, etc.
Hong Kong Arts Festival - January 28 - March 8 2012
On its 40th year, this is Hong Kong's foremost event dedicated to the performing arts.

All genres of the performing arts are well represented including concerts, ballets, operas, drama by leading international orchestras, performers and artists in world-class venues.

For this year's line up and ticket information check the official site www.hk.artsfestival.org

---
Hong Kong Flower Show - March 16-25, 2012 9:00a.m.-9:00p.m.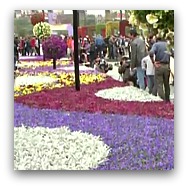 If you love flowers and greenery, this is a "don't miss". In the middle of the towering skyscrapers of the city, the Hong Kong Flower Show is a bright and fragrant oasis with elaborate displays of flowers and landscaped areas, put together by local and international organisations.

Throughout the show, floral demonstrations, cultural events and competitions are held, and it is certainly a great way to spend a half-day. This year's Theme Flower is the Hyacinth, so it is bound to be a very colorful and delightful event.


Where? Victoria Park, Causeway Bay.

How Much? HK$ 14, Seniors and Children HK$7.

More images and videos: The Hong Kong Flower Show
---
Asian Film Awards - March 19, 2012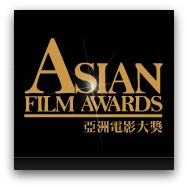 The Asian Film Awards is a fairly new programme launched in 2007 but is gradually gaining prominence in the film making industry. This is not to be confused with the Hong Kong Film Awards which have been around since 1982.

The Asian Film Award Gala is the kick off to the HK International Film Festival, and presents awards in ten different categories such as Best Film, Best Director, Best Actor and Actress, etc. this are the "Oscars" of Asia.
It is certainly a glittery evening with prominent local and international stars, which over the years has included Jet Li, Andy Lau, Oliver Stone and Donatella Versace.
Attendance is of course by invitation only, but the fans can catch a peek of their favourite celebrities as they arrive at the Red Carpet.
Where? Hong Kong Convention and Exhibition Centre
When? Red Carpet and Cocktail 6:30-8:00 p.m. Award Ceremony 8:00 - 10:00 p.m.
---
---
Hong Kong International Film Festival - March 21 - April 5, 2012
On its 36th year, this is one of Hong Kong's largest cultural events, with over 300 film screenings at Hong Kong's top venues. It is Asia's leading platform bringing together cinematic talent and fans from all over the world.

Ticket prices for screenings are quite reasonable, tickets for weekday matinee screenings for example are only HK$40 and is a great way to get to see some of Hong Kong best architecture from the inside as well!
Venues include the Hong Kong Convention and Exhibition Centre, the Hong Kong Cultural Centre, Hong Kong City Hall, the HK Space Museum, and the HK Science Museum.

The Festival announced that Keanu Reeves, who recently shot his directorial debut Man of Tai Chi in Hong Kong and China, will take part in this year's annual Jockey Club Cine Academy Master Class on March 18th, 2012. He will present Side By Side, a documentary about cinema that he produced, and then take part in a discussion moderated by Hong Kong-based director Yonfan.

Screening listings and full programme lineup will be announced on February 23, 2012, tickets go on sale on February 25, 2012.

More on the Hong Kong International Film Festival
---
Hong Kong Rugby Sevens - March 23-25, 2012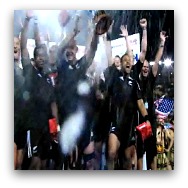 The Hong Kong Sevens is rugby's most prestigious sevens tournament on the International Rugby Board World Series and considered the top event in Hong Kong's Sports calendar.

In three days, 24 teams battle it up at the Hong Kong Stadium for points toward the World Series top ranking.

Tickets sell out as soon as they go on sale, but the event goes beyond the stadium, to say this is one colossal party is an understatement...
Where? Tournament held at Hong Kong Stadium, plus nearby outside giant screens and party tents, more partying at Lan Kwai Fong, Soho and Wanchai.

More Info: More on the Hong Kong Rugby Sevens here. 2013 tickets as expected are sold-out. You can still get tickets from TicketsNow.com, Ticketmaster's official reseller.
---
Hong Kong Events
Thank you for visiting www.hong-kong-traveller.com!
Here is to a wonderful Hong Kong travel experience!
Like our Site? Follow us!
Hong Kong Traveller
---
---
Airport Transfers
Luxury airport-hotel sedan transfers
in a Tesla Model S
Arrival HK650 HKD 357 (US$46)
per vehicle for 3-4 persons
Luxe Van Transfers
in a Toyota Alphard Van
HK690 HKD 505 (US$66)
per vehicle for up to 6 persons
More Private and Group Airport and Cruise Port Transfer Offers
---
---
Where to Stay in Hong Kong
Luxury Hotels
Mid-Range Hotels
Family Hotels

Romantic Hotels
Great Value Under US$100
Airport Hotels
Hotels With Fireworks Views
Apartments and Rentals
Hostels
$$ Current Offers $$
---