ICC Hong Kong's Tallest Building
The Union Square Complex and Sky 100
The ICC Hong Kong or International Commerce Centre is Hong Kong's tallest building with 118 floors. The ICC is part of a newly developed complex in the Kowloon side known as Union Square.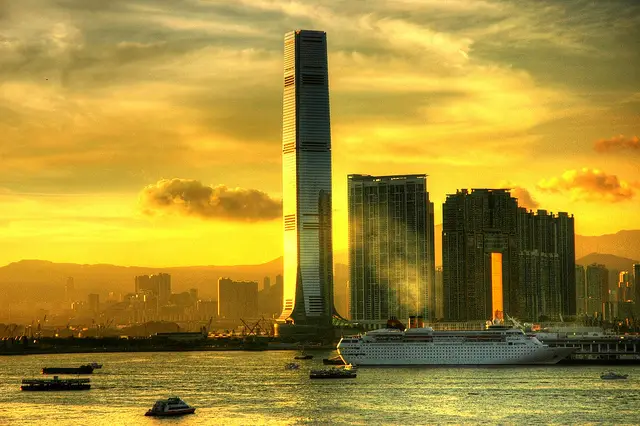 Union Square has been built on reclaimed land, and has set off the beginnings of a new Kowloon skyline, which was quite unremarkable until recently in comparison with the well-known rival skyline in Hong Kong Island.
The rising skyline on this side of the harbour is now possible due to a lifting in restrictions of the maximum heights of buildings because of the proximity of the former Kai Tak Airport, which was relocated to Lantau Island.
The Union Square complex consists of a cluster of commercial and residential buildings with the ICC tower being the show-stealer. Several upscale residential buildings offer some of the top addresses in Hong Kong. Also at Union Square is the Elements Shopping Mall, and the Kowloon Station of the Hong Kong Airport Express.
The ICC tower houses a range of offices, restaurants, and the Ritz Carlton Hotel, which boasts the world's highest swimming pool located on the 118th floor.
The Elements Shopping Mall has over 120 shops, an ice rink and Hong Kong's largest cinema complex.

ICC
in Union Square


The Arch
Residential Building


Sky100
Observation Deck
Sky 100 Observation Deck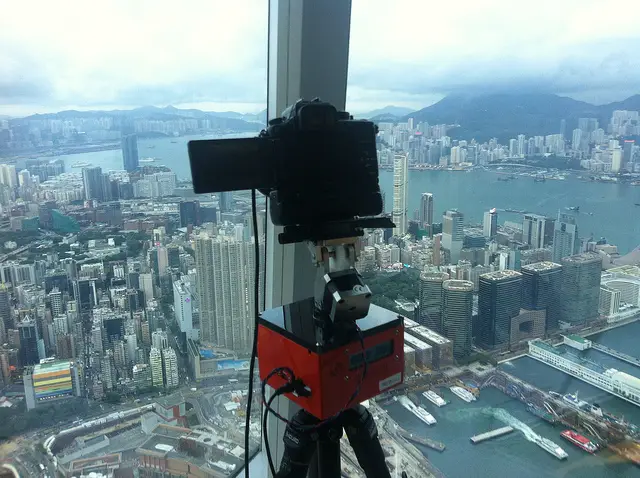 The Sky100 Observation Deck at the International Commerce Center's 100th Floor, offers amazing 360 views of Victoria Harbour and the striking Hong Kong skyline.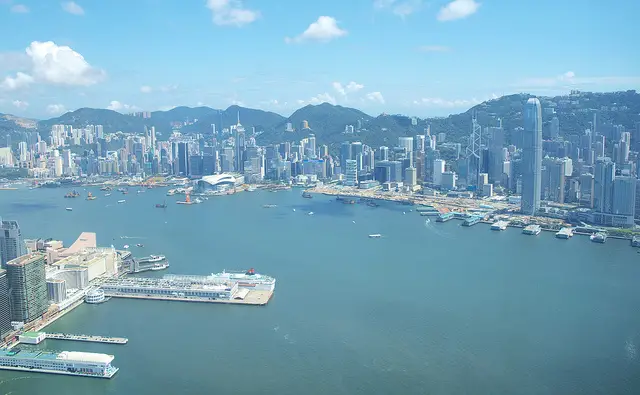 At 393 meters or 1,289 feet above sea level, Sky100 sits just opposite Victoria Peak, you could say they are standing almost eye to eye, and the skyline views from here are just as spectacular.
There are excellent views of the harbour and the port as well, on a clear day, you can see as far as the South China Sea and the Outlying islands.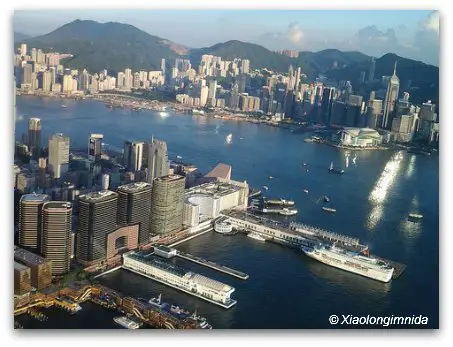 The views at night are equally breathtaking...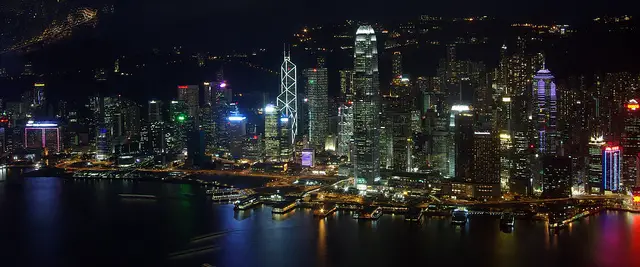 Sky100 is an indoor Observation Deck and offers 360 degree views, but because it is enclosed, beware of the reflection from the glass when taking photographs, specially at night if you are using a flash.
How Much Are Tickets to Sky 100? Are There Any Discounts?
Entrance is HK168, children and seniors HK118, under 3 free.
Great offers for discount tickets are available through Klook.com, you can buy tickets online and present an e-ticket at the entrance:
E-ticket admission Adult HK$168 HK$108 or about US$14 Children and Senior HK$118 HK$89 or about US$11.50 With savings of HK60 per adult ticket is one of the best deals available.
"Sparkling HK Night" Tickets for admission after 6:00 pm are HK$88, a stupendous deal.
»» More Info and Booking Sky 100 Discount Tickets.
Dining With A View: Sky100 Cafe Has Opened!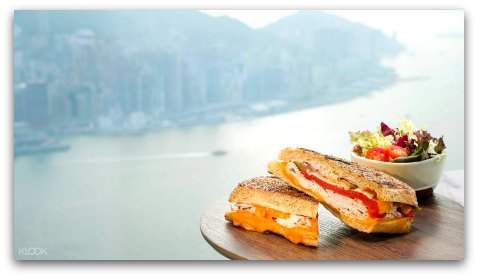 Dining among the clouds from the 100th Floor of the ICC at Sky 100 is certainly a treat! Enjoy stunning sea views, legendary service of The Ritz-Carlton and a range of delectable all-time favourites.
Set dining packages which include entrance to Sky100 are available for HK$228 per person.
Meal options include crepes, waffles, panini sandwiches, and poffertjes (Dutch pastries)
»» More Info and Booking Sky 100 Cafe Dining Package.
How to Get to Sky100?
Getting to the ICC Tower and Sky 100 is easy, the complex literally sits on top of the MTR Kowloon Station.
Thank you for visiting www.hong-kong-traveller.com!
Here is to a wonderful Hong Kong travel experience!
What's Your Favourite Hong Kong Building?