Hong Kong Festivals and Events
May 2012
Here are our top picks for Hong Kong Festivals and Events for May 2012.
For art lovers, ART HK12 is not to be missed and in the entertainment arena, Lady Gaga pays a visit to the territory.
And come and meet Lyuba, the world's best preserved 42,000-year-old baby woolly mammoth on display at the IFC Mall.
Also check these Ongoing Hong Kong Culture Events during the month of May 2012 offering an array of FREE programmes ranging from tai chi classes, lion dance demonstrations, etc.
---
ART HK - May 16-20, 2012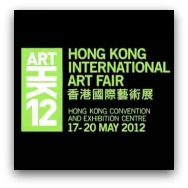 ART HK, Hong Kong's Annual Arts Fair is a relative newcomer to the international art calendar, but quickly carving its niche amongst art enthusiasts, exhibitors, collectors, curators and galleries worldwide.

The Fair is now firmly established as the premier art event in Asia, and this is where you get to see the latest developments in art from across Asia as well as the best from the West.
When?:
Opening Day Collector's Preview: Wednesday May 16, 2012 14:00-17:00 (Invitation Only)
Vernissage: Wednesday May 16, 17:00-21:00 (Invitation or Advanced Ticket Purchase Only)
General Opening: Thursday May 17 - Saturday May 19 - 12:00-19:00
General Opening: Sunday May 20 - 12:00 - 17:00
Tickets available through HK Ticketing
Where?: The Hong Kong Convention and Exhibition Centre
How Much? Book before May 11 to enjoy a special 2 for 1 offer
General Admission: HK 250
Concession: (Full-time student/Senior Citizen (Aged 60+)/People with disabilities) HK 125
Vernissage tickets: HK500 includes 1 free drink voucher
Here's more on Art HK.
---
Lady Gaga - The Born This Way Ball in Hong Kong - May 2, 3, 5, 7 2012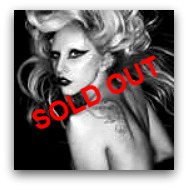 When?: Date and Time: Wednesday May 2, 2012 at 7:30 p.m.

Where?: AsiaWorld Expo - Arena

How Much?: Free Standing, Reserved Seating and Wheelchair space available ( HK$480 - HK$1580)


---
Lyuba: The World's Best Preserved Baby Woolly Mammoth - 12 April - 10 May, 2012 and May 14-June 10, 2012
Lyuba, the world's best preserved 42,000-year-old baby woolly mammoth is on display at the IFC Mall in Hong Kong.

This priceless Ice Age relic, discovered in 2007 in present day Siberia, is estimated to have lived a mere 32 days. The body is almost 100% intact and is on display for everyone to see at the IFC Mall, just around the corner from the Apple store.


The two-foot tall baby mammoth has been brought from her home at Russia's Shemanovsky Museum. Also on loan is a huge two-ton replica of a woolly mammoth skeleton and some real skulls from now extinct animals from Lyuba's period.

When?: April 12- May 10, 2012

Where?: The International Finance Centre IFC Mall

How Much? Free!

When?: May 14 - June 10, 2012

Where?: Hong Kong Science Museum Lobby

How Much? Free! Exhibition is at the Lobby, there is no admission fee to see the Baby Mammoth but fee for Museum applies.
---
PICASSO - Special Exhibition from Musée National Picasso, Paris - May 19 - July 22, 2012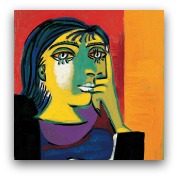 This exhibition brought to you by the Consulate General of France in Hong Kong and the Leisure and Cultural Services Department, showcases over 50 of Pablo Picasso's original works from the Musée National Picasso in Paris.

Works representing every phase of Picasso's extensive career from his Blue, Rose, Cubist and Expressionist periods, selected from the Museum's permanent collection, make this exhibition a first of its kind in Hong Kong and really worth a look for art enthusiasts.


Viewing sessions and tickets are in VERY limited supply, so plan ahead of time if you really want to see this!

When?: May 19 - July 22, 2012.

Where?: Hong Kong Heritage Museum

How Much? HK 20 but limited tickets for viewing sessions available.

Next phase of ticketing on June 15, 2012 Check out the official site below for Ticket Sales latest status and availability.

More Info: Picasso Special Exhibition at Hong Kong Heritage Museum
---
Stanley Dragon Boat Warm-Up Races 26 May, 2012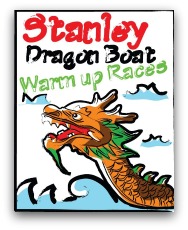 The Dragon Boat Festival is fast approaching and the Stanley Dragon Boat Warm Up Races are the perfect prelude to the most anticipated Dragon Boat International Championships coming up on June 23, 2012.

This is a great chance to take a peek at what is to come. The Warm Up races differ a bit from the regular races, the course is shorter and the number of paddlers is limited to 18, but although on a smaller scale, it is still a very exciting fun-filled day of dragon boat racing with the same action-packed festival atmosphere and enthusiasm as the main event.




When?: May 26, 2012, 9:00 a.m. - 4:00 p.m.

Where?: Stanley Main Beach. Click here for more on Stanley Market, Stanley Beach and how to get there

How Much? Free!
---
Hong Kong Events
Thank you for visiting www.hong-kong-traveller.com!
Here is to a wonderful Hong Kong travel experience!
Like our Site? Follow us!
Hong Kong Traveller
---
---
Airport Transfers
Luxury airport-hotel sedan transfers
in a Tesla Model S
Arrival HK650 HKD 357 (US$46)
per vehicle for 3-4 persons
Luxe Van Transfers
in a Toyota Alphard Van
HK690 HKD 505 (US$66)
per vehicle for up to 6 persons
More Private and Group Airport and Cruise Port Transfer Offers
---
---
Where to Stay in Hong Kong
Luxury Hotels
Mid-Range Hotels
Family Hotels

Romantic Hotels
Great Value Under US$100
Airport Hotels
Hotels With Fireworks Views
Apartments and Rentals
Hostels
$$ Current Offers $$
---