Booking Flights: Hong Kong Deals
Tips on Finding Good Fares and Best Times to Go
When it comes to flights, Hong Kong is a major hub in Asia with direct connections to most of the world's main cities. With thousands of international flights per week, Hong Kong's Chek Lap Kok Airport is one of the world's busiests and most efficient airports.
All of the major international and regional airlines fly to Hong Kong. Cathay Pacific, Hong Kong's Flag Carrier airline, offers flights to and from most of the world's major centers.
Getting to Hong Kong is nowadays very easy as there are numerous daily non-stop flights from many cities in North America, Europe, the Middle East, Australia and South East Asia, and more routes are added every year.
Despite the recent trend towards lower oil prices, a combination of other factors such as increased airport taxes throughout the world makes getting cheap flights to Hong Kong (or anwhere else) increasingly challenging, but there are still many ways you can save when booking your flight to Hong Kong.
Here we offer some tips and suggestions that may help you when booking your flights, Hong Kong is more accesible now than ever before:
Know when to Fly
Or rather, know when NOT to fly! Fares normally skyrocket around major National Holidays when demand for tickets is high, so scheduling your trip a week or so before or after pays off.
The main Hong Kong Holidays are New Year's Day on January 1st, Chinese New Year or the Spring Festival which is a three day holiday in January or February (based on the Lunar calendar) and National Day, a two-day holiday beginning October 1st.
Check out our Guide to Hong Kong Festivals, Holidays and Events to help you with your planning.
Shop around for your flight to Hong Kong
Check first if you have any accumulated miles on your frequent flyer programme!!! All major airline alliances will have at least a few partners that can get you there: OneWorld, Star Alliance, Sky Team, and of course the individual airlines as well. This is the time to use those miles!
No luck? Then check what is available online to get an idea of fares around the times you plan to travel. You can choose from any of the favourite flight search engines available like Expedia.com
or Priceline.com
that don't tack on additional fees or commissions to the fare.
You can quickly compare all the prices (prices include all taxes and fees) and schedules and help you find the best deals.
Make sure you check the schedules, flying times and connections, don't just go with price. Things to watch out for:
Sometimes a cheaper flight might require a lenghty connection or worst, an overnight stay at the connecting city, which will add to the cost of the flight if you have to find accommodations.

Other times, when connecting at big city hubs, you might fly into one airport (i.e. New York's La Guardia) and your connecting flight might depart from another city airport (New York's Kennedy), which you might be better off avoiding if at all possible.
Cheap Flights to Hong Kong offered by a Destination Specialist
If you live nearby a city with a sizable Chinese community, the
local Chinese Travel agency
is one of your best bets.
In large cities such as San Francisco, LA, Vancouver, Seattle, New York, London, Sydney or anywhere there is a Chinatown for that matter, it pays to check out the home-town Chinese travel agencies. They have a large Chinese customer base and are able to get excellent deals from the airlines, sometimes blocking a large number of seats at special prices.
You can also find these deals advertised in the local Chinese Newspaper which you normally pick up at your Chinese grocery store or Chinese restaurant.
---
Arriving in Hong Kong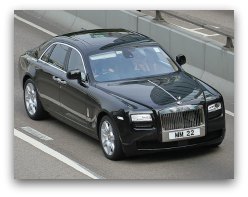 Hong Kong Airport Transfers like all transportation options in Hong Kong are easy and convenient.
What is best for you will depend of course on your preference, budget and also the number of people travelling together.
So what are the options once you arrive in Hong Kong? There are many alternatives, ranging from the very economical buses to the over-the-top (literally) helicopter ride straight to the helipads on top of the Peninsula Hotel.

---
Airport Hotels
There will be times when a stay at one of the Airport Hotels might make sense, i.e. an early morning departure or an overnight stopover for example. Hong Kong International Airport or Chek Lap Kok Airport is located in Lantau Island, about a 40 minute taxi ride into the city, or a 24-minute train ride with the Airport Express.
Airport Hotels are also an alternative to the pricier Disney Resort and most provide shuttle services to the park. They are also a great base for exploring the rest of Lantau Island.
For those looking for an Airport Hotel in Hong Kong, here are some excellent choices, read on.
Thank you for visiting www.hong-kong-traveller.com!
Here is to a wonderful Hong Kong travel experience!