Hong Kong Flower Market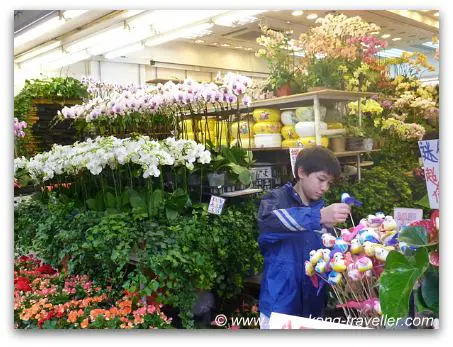 The Hong Kong Flower Market in Mongkok is a little oasis with rows upon rows of stalls, shops and stands brimming with fragrant blooms, bonsai trees, fresh cut flowers, exotic plants, and an abundance of foliage and color that is truly a treat to the senses.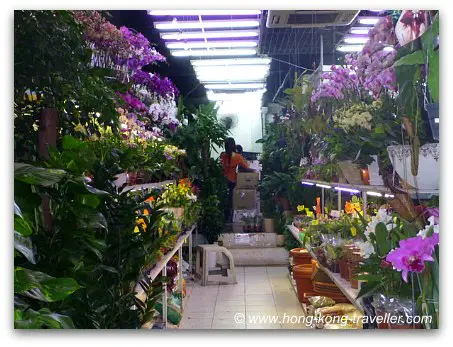 Orchids, bouganvillias, sunflowers, and all sorts of house and garden plants all compete for the shoppers' attention, and here you find a great assortment of in-season, exported and locally grown flowers, plants, shrubs, and trees, transforming this city block into a little hidden paradise.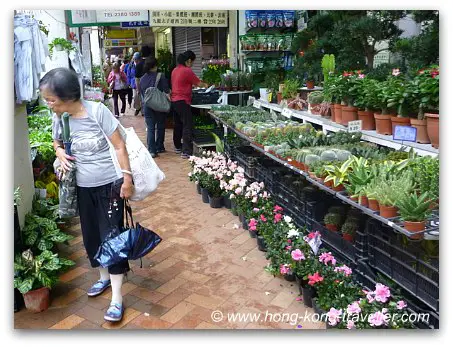 Most of the shops and stalls at the Flower market are open from 7 a.m. to 7 p.m. every day. The housewives are out and about early in the morning and the sidewalks are already crowded with the overflowing displays and the morning traffic.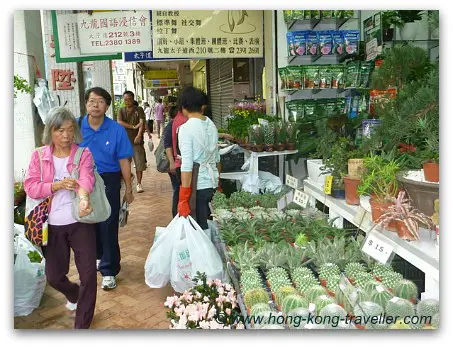 And beyond flowers and plants, the shops are also very well-stocked with pots, vases and containers, seeds and garden accessories, craft and floral supplies, you name it.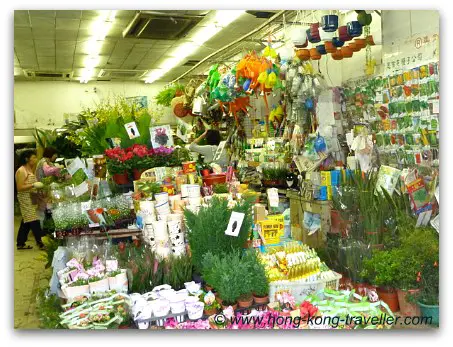 And here and there are touches of Chinese culture to be seen. There are the "Good Fortune Plants" which hold special meaning for the Chinese, like the Lucky Bamboo arrangements, and the Bonsai Trees, the miniature trees that have been part of that ancient Chinese art for many generations.
Here are some pictures from our last stroll through the Hong Kong Flower Market, enjoy!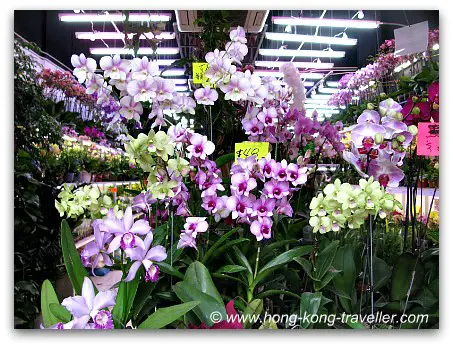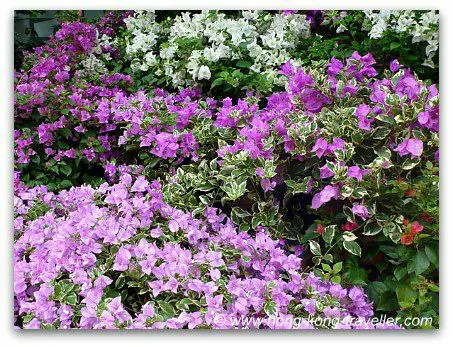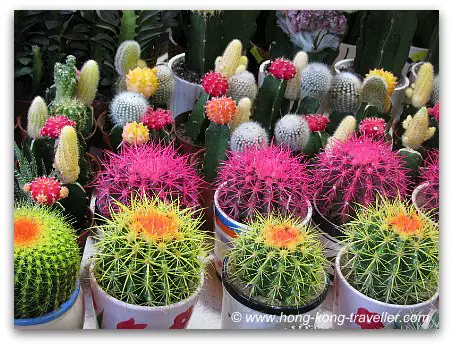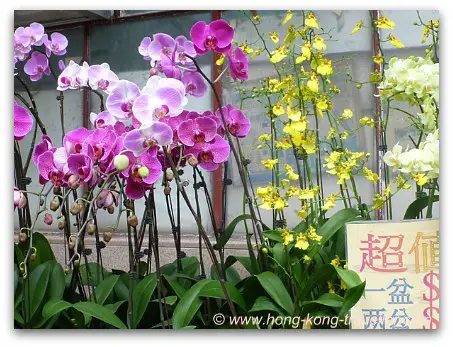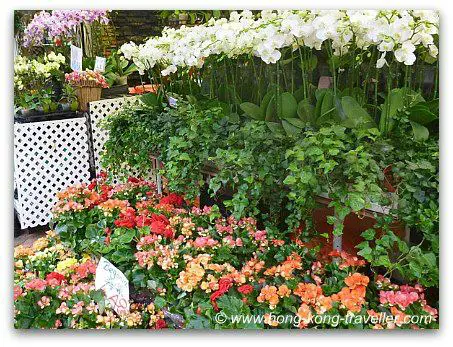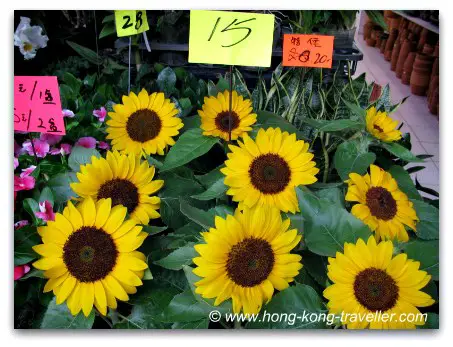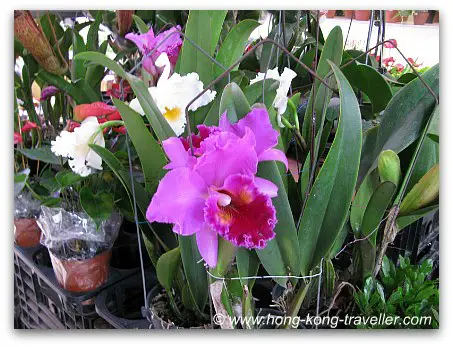 Specially worth a visit to the flower markets is during the weeks preceding the Chinese New Year, as they will be particularly lively as many families prepare their decorations and "lucky" plants to receive the new year.
The most popular flower market during this season, complete with fair and festival is the Victoria Park Chinese New Year Flower Market, right in the heart of Central, set up just for this occassion.
The Mongkok Flower Market is located on Flower Market Road just east of the Prince Edward MTR station.
A visit can be combined with the nearby Yuen Po Street Bird Garden, the Goldfish market and the Ladies Market.
These Kowloon Markets offer a very unique window into Chinese lifestyle and great opportunities for sharpening your bargaining skills!
Here is a map and sample walking tour covering these Hong Kong Markets.
Walking Tour of Hong Kong Markets
Small Group Guided Walking Tour of Hong Kong Markets
Check out the best of Kowloon Markets with a small group, maximum of 12, together you will explore Hong Kong's market scene, test your bargaining skills, try the savory treats from one of the many open-air food stands.
The tour starts at 2:00 p.m. as you meet your guide at the Prince Edward MTR Station. It lasts approximately 3 1/2 hours and it will bring you to the Flower Market, Bird Garden, Goldfish Market, Ladies Market, Shanghai Street (Wedding Street), Jade Market and ending by the Temple Street Night Market.
Small Group Guided Walking Tour of Hong Kong Markets Adult US$57 Child (6-11) US$37 More Info and Booking ››
Thank you for visiting www.hong-kong-traveller.com!
Here is to a wonderful Hong Kong travel experience!