Fresh Seafood Markets in Hong Kong
A Picture Gallery Tour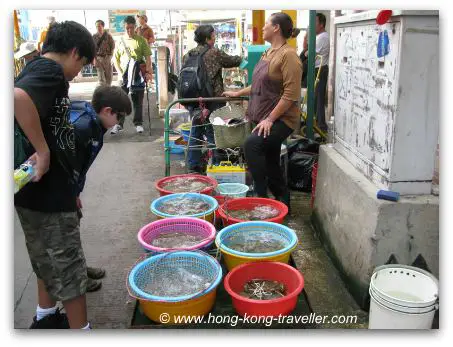 Seafood markets
in Hong Kong are fun places to poke around and check out all matters of swimming critters: Fish, crabs, lobsters, shell fish, sea cucumbers, eels... and unlike the
Goldfish market
in Mongkok the fate of these creatures is not a lucky one, as they are bound to end up, not in someone's pet fish-tank but in somebody's dinner plate.
You find seafood and fish markets everywhere in Hong Kong specially around the coastal areas and the islands. These pictures are from our visit at the market in Tai O Fishing Village:

All kinds of swimming things...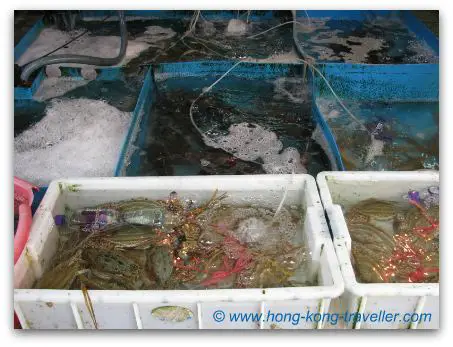 In all kinds of containers, from coolers...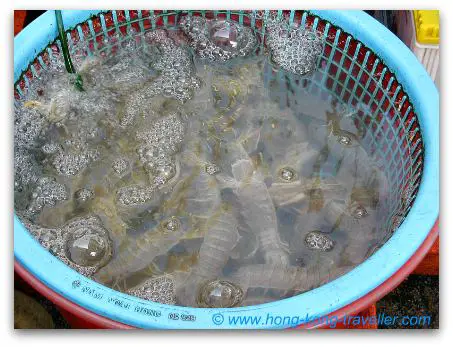 To buckets...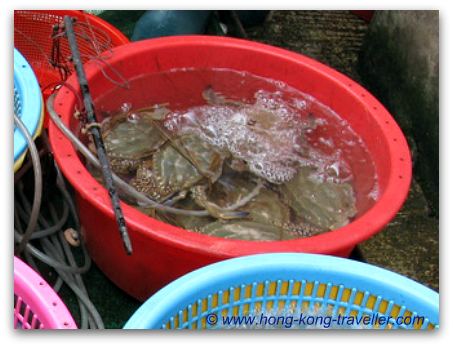 There are live crabs...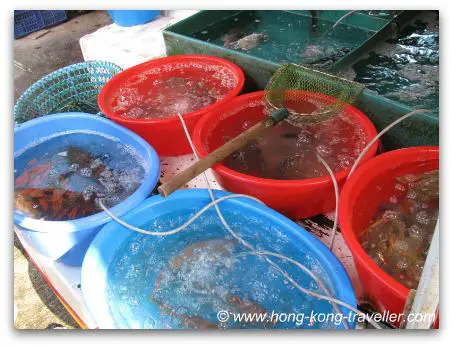 Prawns and shrimp...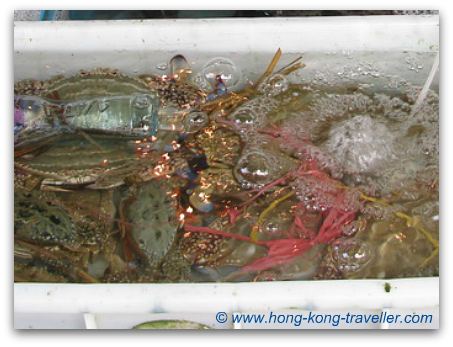 Langoustines or crab or some type of shellfish...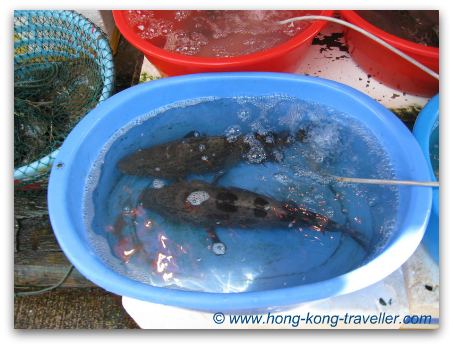 Fish of all kinds...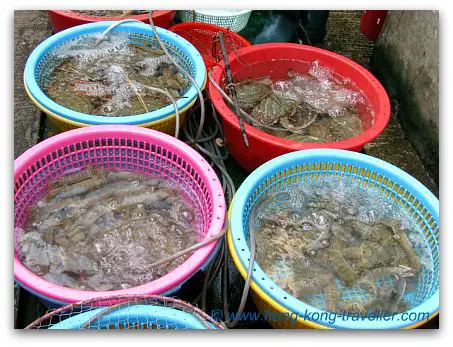 ...All kinds of swimming things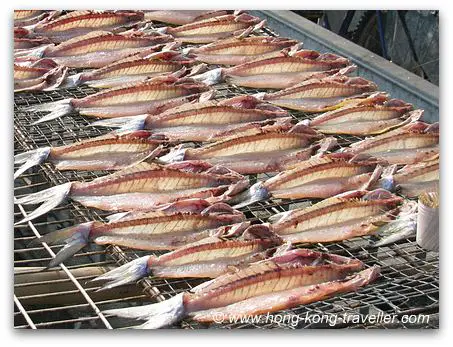 Fish put out to dry...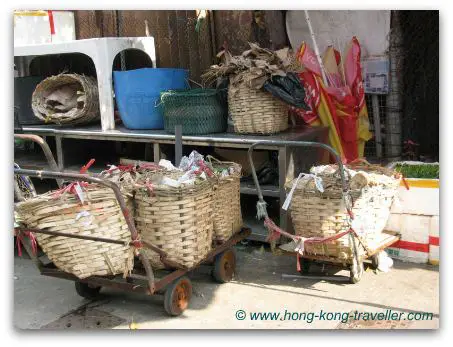 ...and many more kinds of dried goods...
Other places to look are the Seafood Restaurants that have the large tanks full of their live swimming offerings from which you pick your meal and it is cooked to order. It doesn't get any fresher than that...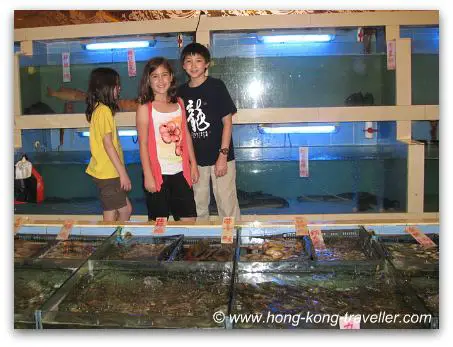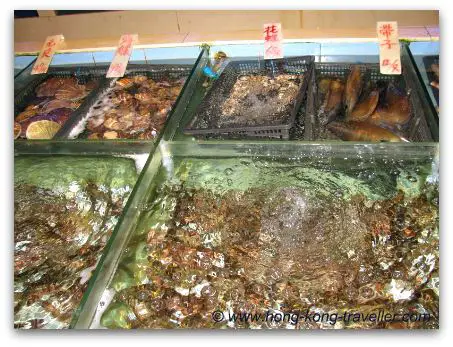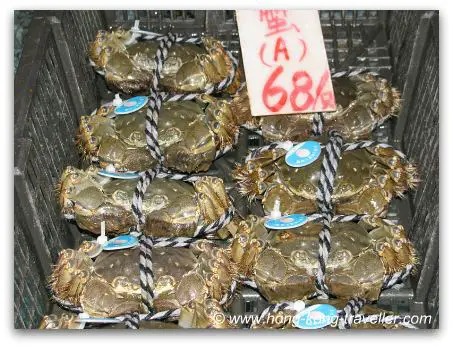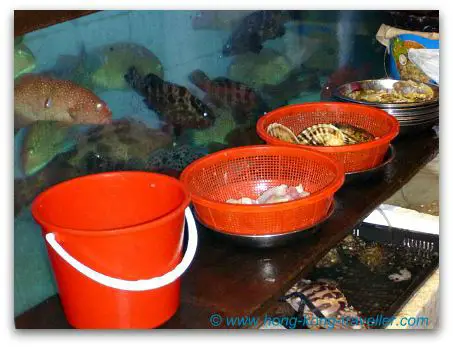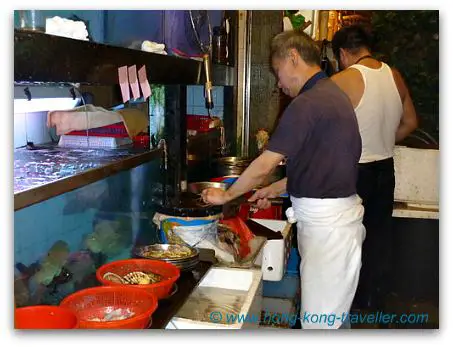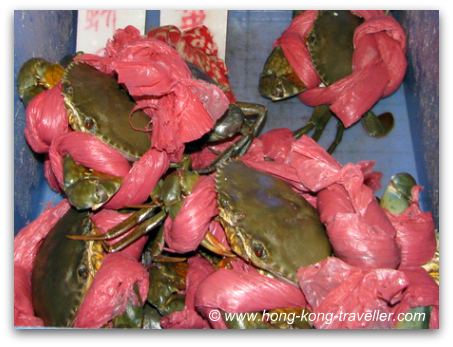 Walking Tour of Hong Kong Markets
Small Group Guided Walking Tour of Hong Kong Markets
Check out the best of Kowloon Markets with a small group, maximum of 12, together you will explore Hong Kong's market scene, test your bargaining skills, try the savory treats from one of the many open-air food stands.
The tour starts at 2:00 p.m. as you meet your guide at the Prince Edward MTR Station. It lasts approximately 3 1/2 hours and it will bring you to the Flower Market, Bird Garden, Goldfish Market, Ladies Market, Shanghai Street (Wedding Street), Jade Market and ending by the Temple Street Night Market.
Small Group Guided Walking Tour of Hong Kong Markets Adult US$57 Child (6-11) US$37 More Info and Booking ››
Thank you for visiting www.hong-kong-traveller.com!
Here is to a wonderful Hong Kong travel experience!