The Hong Kong Bird Market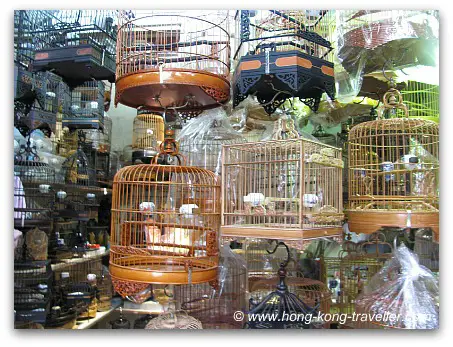 The Hong Kong Bird Market known as the Yuen Po Bird Garden is another one of those little charming corners of the city, full of local flavour and highly entertaining for kids.
Although perhaps not a destination in itself, together with the nearby Flower Market, Goldfish Market and the bargain paradise of the popular Ladies Market, they make for a fun and interesting walk and a great way to spend a half-day. Here is a map and sample walking tour covering these Hong Kong Markets.
The Yuen Po Bird Garden is actually a small lane, the traditional Moon Gate is at the start of this pedestrian alley.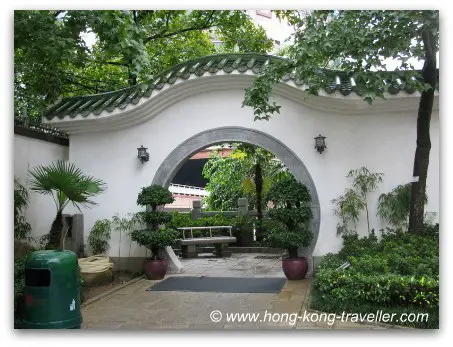 The Chinese had traditionally liked to keep birds as pets. Here you see the old men with their cages taking their birds for "walks" much like you would take your dog to the park.
Besides showing off their birds singing skills, it is also a way for the old folks to come and socialize, they hang the cages from the tree branches, and together with their fellow bird-owners partake in a card game or just simply have a chat.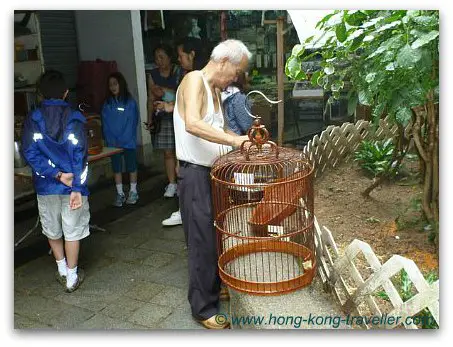 If you go early in the morning, you might get a chance to see them feeding the live crickets and grasshopers with chopsticks to their birds.
Just a bit further in, you start seeing the market stands, it is a small area with only a few shops but what it lacks in size it more than makes up with the variety of birds, there is everything from delicate canaries to colorful parrots...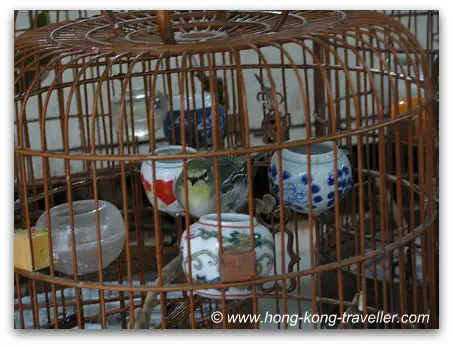 ... the beautiful hand-crafted bamboo cages...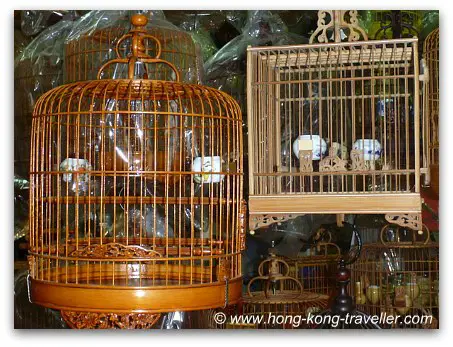 ...and all the sorts of funny and peculiar "bird food" like the bags full of live crickets which were a hit with the kids...
So enjoy this little window on an old and enduring part of traditional Chinese lifestyle, if you are in the neighborhood, the Hong Kong bird street is a fun and quick stroll.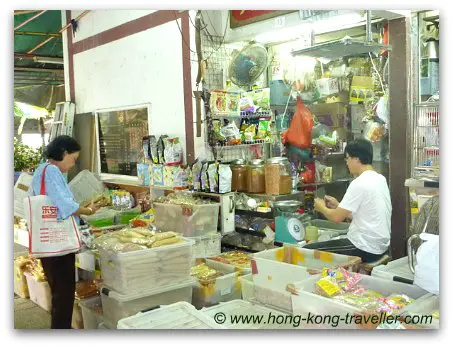 Hong Kong Bird Market - Everything to fulfill a bird lovers needs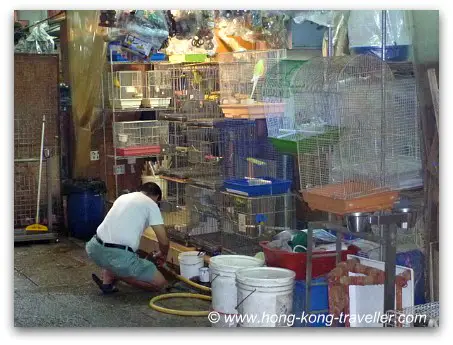 Shopkeepers get an early start every morning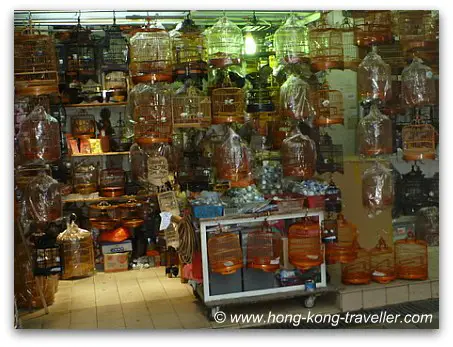 Beautiful elaborate bamboo bird cages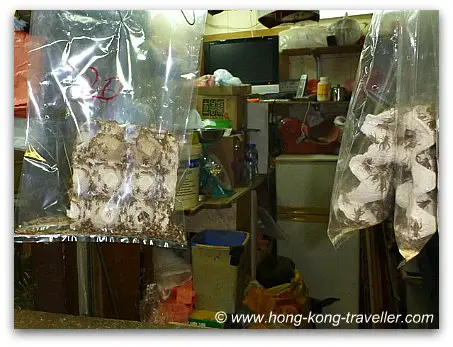 Live crickets and other peculiar supplies...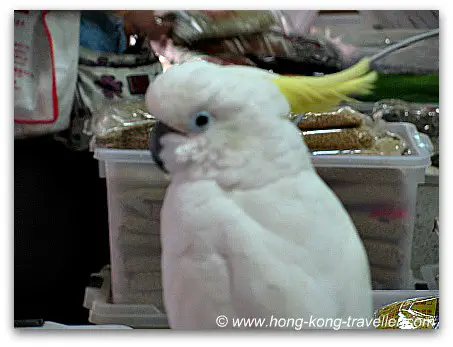 And of course lots of colorful birds
Walking Tour of Hong Kong Markets
Small Group Guided Walking Tour of Hong Kong Markets
Check out the best of Kowloon Markets with a small group, maximum of 12, together you will explore Hong Kong's market scene, test your bargaining skills, try the savory treats from one of the many open-air food stands.
The tour starts at 2:00 p.m. as you meet your guide at the Prince Edward MTR Station. It lasts approximately 3 1/2 hours and it will bring you to the Flower Market, Bird Garden, Goldfish Market, Ladies Market, Shanghai Street (Wedding Street), Jade Market and ending by the Temple Street Night Market.
Small Group Guided Walking Tour of Hong Kong Markets Adult US$57 Child (6-11) US$37 More Info and Booking ››
Thank you for visiting www.hong-kong-traveller.com!
Here is to a wonderful Hong Kong travel experience!