Sai Kung Fishing Village
The Colorful Promenade and Floating Seafood Market
Sai Kung is a delightful picture-perfect seaside town in the eastern part of the New Territories. It takes about one hour and a combination of public transport to get to it as there is no direct MTR station nearby but it is well-worth the time and effort to get there.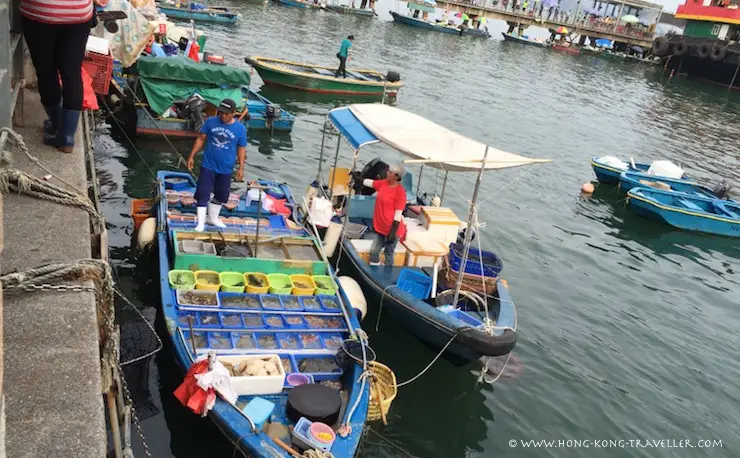 It's not only vibrant and picturesque, the lively harbour is quite a people-watching spectacle.
We love strolling along the promenade and the piers where moored alongside are all manner of boats, sampans and junks with the fishermen selling their catches, and the hakka ladies peddling the water taxi services, making for a very colorful and bustling floating market scene.
It's fun to watch all the wheeling and dealing going on as the fishermen sell to the customers above on the promenade and piers...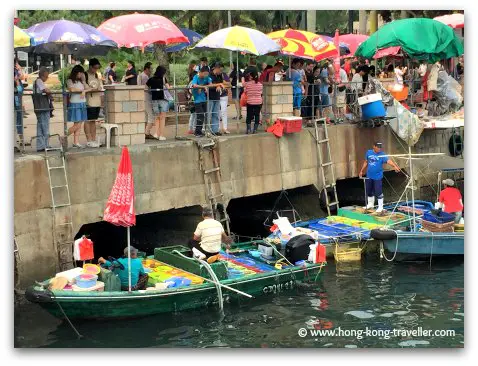 ... Customers bargaining and choosing their seafood... Fishermen weighing, cleaning, and bagging the purchases... and finally money and seafood being exchanged with long-pole nets to reach from below the boats to the customers on the piers above.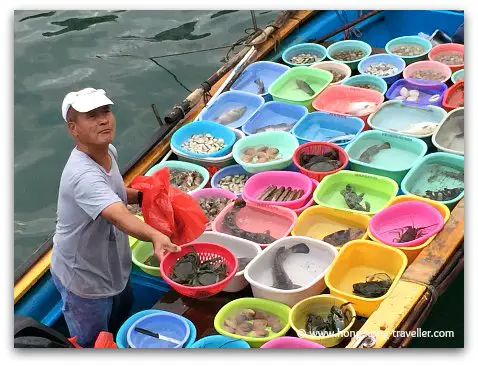 Also fascinating is all the different types of catch from fish, prawns, crab, lobster, scallop, clams, octopus, squid, eel, colossal mantis shrimp... to some that might be a bit exotic to the Western palate... sea slugs, star fish, jelly fish, sea cucumber, some kinds of sea snail... Kids certainly have a lot of fun identifying some of them!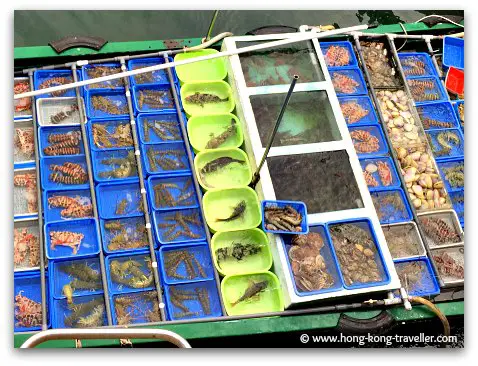 ...And there is also a great variety of dried seafood for sale...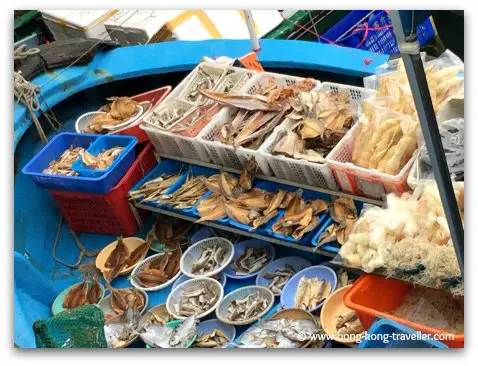 From dried fish, squid, shrimp, to snacks, pastes and condiments...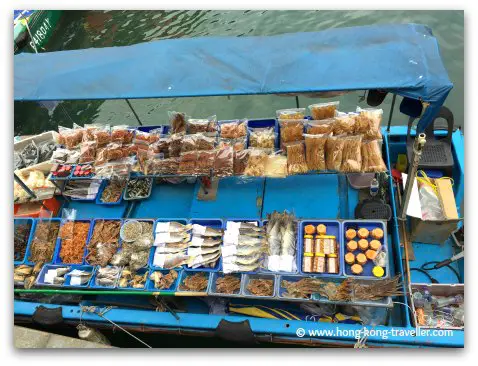 The promenade is also known for the many Seafood restaurants with the large open areas where you can dine alfresco.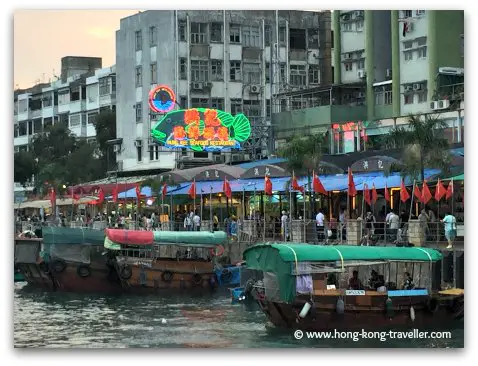 The gigantic fish tanks brimming with all sorts of live sea creatures are quite a sight. Customers select their seafood, sometimes the servers have to climb over the tanks to get to it...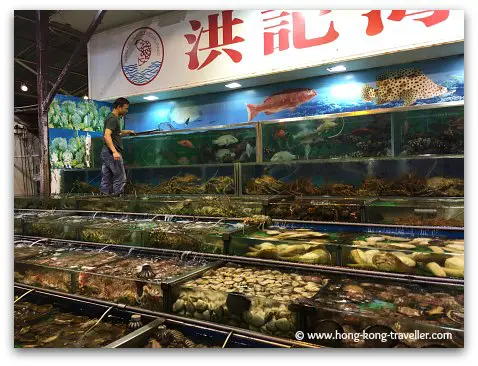 ...They weigh and discuss how to prepare it, you can choose how you want it cooked... braised, fried, steamed, with chilli, in garlic and ginger...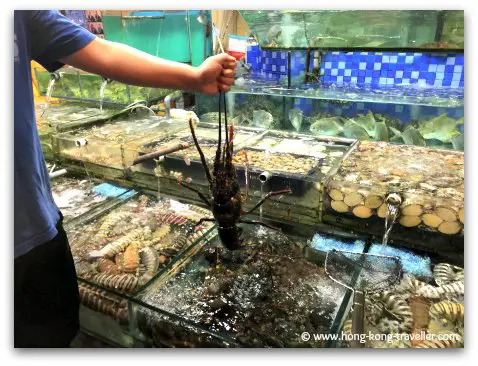 ...And in a matter of minutes dinner is served, splendid seafood as fresh as it can be!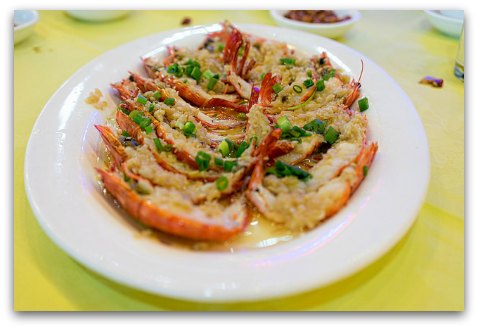 Check out our Guide on Hong Kong Seafood: How to Order and What to Order?
If the whole process seems a bit daunting, some restaurants also have a "set menu" with some of the most popular seafood staples: steamed fish, chilli crabs, deep-fried squid, etc. that makes it easier and more importantly, you know exactly how much the whole ordeal will cost.
Set Menu Offer at Chuen Kee Seafood Restaurant HK280 US$36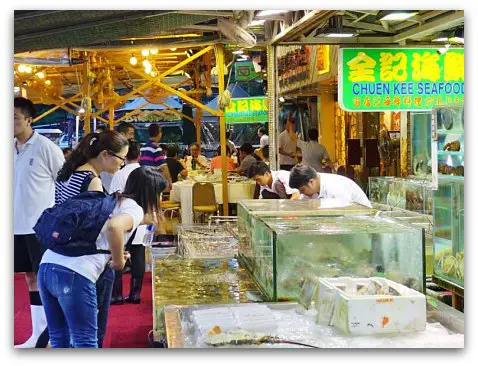 Recommended by the Michelin Food Guide 7 years in a row, Chuen Kee is an excellent choice for some fantastic fresh seafood in Saikung. You can choose from the Seafood set menu (minimum 2 persons) which includes the Hong Kong favourites: steamed fish, boiled or stir-fried shrimp, baked lobster, etc. You get to try 4 dishes or more depending on the size of your group (the more the merrier).
Exploring Around: Boat Tours And Hiring A Sampan
Beyond Sai Kung town and the promenade and floating fishing village, the entire Sai Kung peninsula is Hong Kong's outdoors paradise.
During weekends specially, the harbour area and nearby islands turn into a huge watersports park. You will see people enjoying kayaking, paddleboarding, jetskiing, boating...
Sai Kung Town is a gateway to the surrounding area which contains fantastic country parks with the territory's most fabulous hiking spots and beaches, a myriad of small islands and also the Hong Kong UNESCO Global Geopark.
Boat tours and ferry services to explore the area leave from the public piers. You will see the stands with advertised prices and range of tours, from a couple of hours to whole day outings, Geopark hiking tours, trips to the beaches, etc.
If boat tours are not available (most frequent on weekends and holidays) you can also hire one of the many junks moored alongside the promenade. Just find one of the hakka ladies that operate them, or rather, they will likely find you first!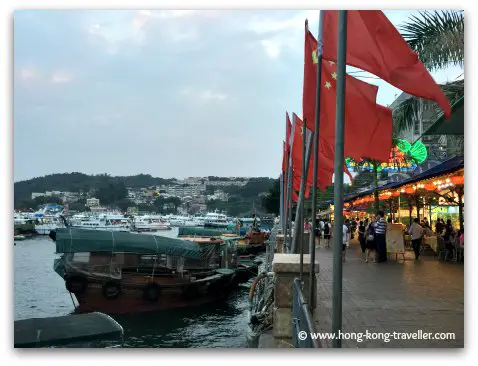 An hour sampan ride is an awesome, relaxed way to enjoy the breeze and fantastic vibe. Normally they take you around the coastline, passing by the Jockey Club Golf Course (the only public golf course in Hong Kong), some of the rocky formations along the shores and the small islands. You can expect to pay around HK 150 - HK 200, price is per sampan.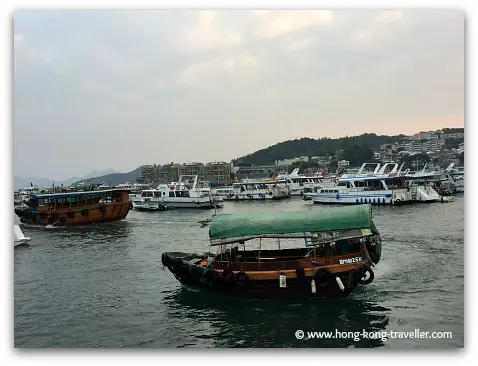 This is one of our favourite ways to spend an afternoon out of the city... arrive in Sai Kung in the late afternoon, take in an-hour junk ride, enjoy the sunset... and an awesome seafood dinner at the end of the day before heading back to town.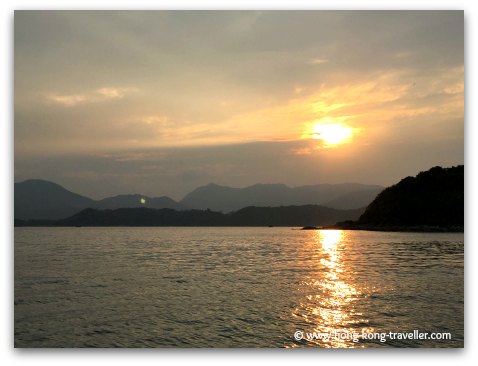 Another popular option is a ride to Sharp Island just accross, just ask to be dropped ashore for an hour or so. They either wait while you explore or come back to fetch you.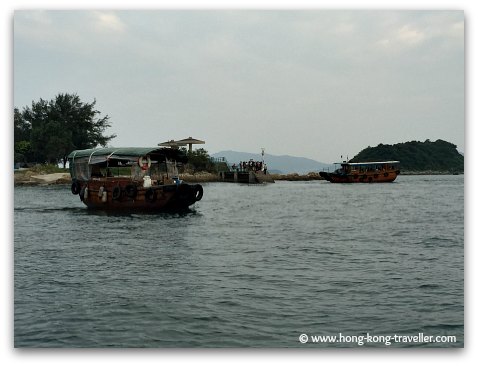 In Sharp Island you can check out some of the natural and unique landforms that are part of the Geopark:
Sai Kung Cruise by Traditional Wooden Sampan Tour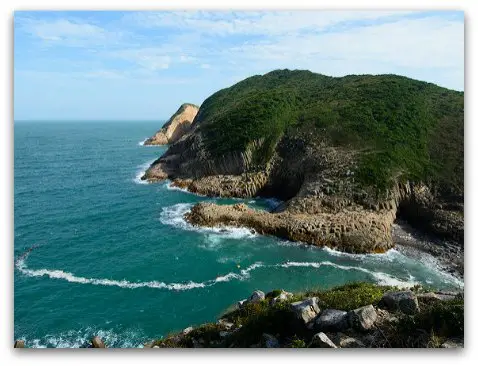 This is the easiest option, you can meet your guide at the Wu Kai Sha MTR station or the Sai Kung Pier before boarding the Sampan that will take you around the islands, a Hakka Village, the rugged formations of the coastline, beaches...
This excursion lasts approximately 4 hours.
Cost for Adults US$27, Children (3-12) $21 Slightly higher on Sundays.
Sai Kung By Sea Kayak
For outdoor enthusiasts, this is the way to see Sai Kung and the surrounding islands. Paddling along the beautiful coastline, amongst gorgeous pristine islands, and through amazing geological sights... break for lunch then jump for a snorkel in crystal clear waters...
It is all arranged in this guided all-day excursion which includes all sea kayaking, safety equipment, and guide.
Tours depart from Sai Kung's Sha Ha Beach, about a 15 minute walk from the Sai Kung Bus Terminus.
This Kayak excursion is suitable for beginners, you can learn the proper technique from experienced kayaking guides.
Cost is HK 450 per person (US$60), the tour is subject to a minimum of 6 bookings. With optional speedboat ride HK 580 (US$77)
What to bring? Towel, lunch, closed toe shoes (that can get wet), a spare change of clothes and snorkeling equipment.
Getting to Sai Kung
How to get to Saikung:
From Central or Tsim Sha Tsui:
Take the MTR to Choi Hung Station, then take the Green Minibus 1A which will bring you to the Bus Terminus near the Harbour and Promenade, or
Take the MTR to Diamond Hill Station, then Bus 92 to Saikung, bus ride takes about 40 minutes. If you come to Diamond Hill, you can take the chance to visit the gorgeous Nan Lian Gardens and Chi Lin Nunnery in the morning, then proceed to Sai Kung in the afternoon.
Buses also depart from Tseung Kwan O Station, which is convenient to Kowloon East and also Central
Take the MTR to Tseung Kwan O Station, then Bus 792M to Saikung, bus ride takes about 40 minutes
For those in the New Territories, easiest is
MTR to Heng On or Wu Kai Sha at the end of the Ma On Shan Line (Maroon Line), then Bus 99 to Saikung, bus ride takes about 30-37 minutes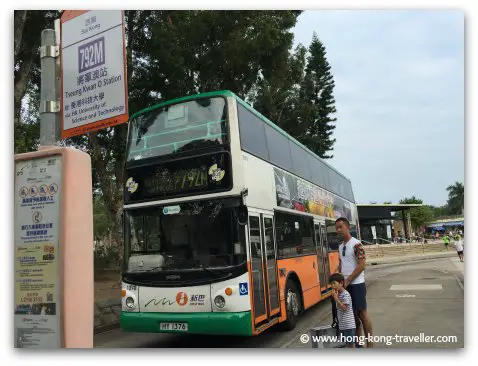 When to Go?
The fishermen and floating village are there daily, but it is on weekends and holidays that the promenade comes to life, with the numbers and variety of offerings at its greatest as well as the crowds... It is also on weekends that local proud dog owners come to strut with their fully groomed pets all wearing their Sunday best...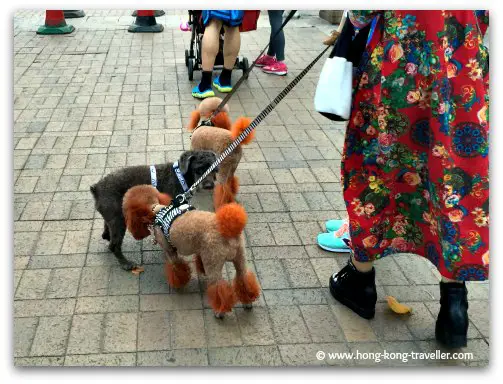 Sai Kung Resources and Related Topics
An entire chapter can be devoted to exploring the Sai Kung Peninsula and the country parks, the phenomenal landscapes, formations and pristine beaches... and what many contend, the best hiking trails in Hong Kong...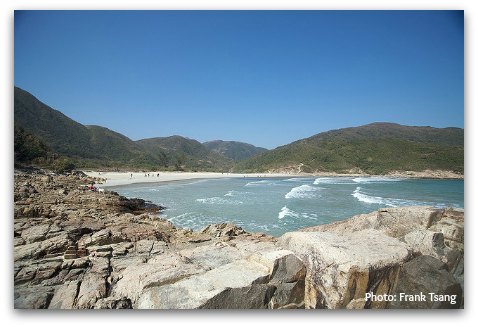 For more on some of the most fantastic outdoor scapes, this is one of our favorite resources:
About Hong Kong geological areas:
A great time to visit Sai Kung is during one of its colorful festivals:
Official Site of the Sai Kung District Council: www.travelinsaikung.org
Thank you for visiting www.hong-kong-traveller.com!
Here is to a wonderful Hong Kong travel experience!