Hong Kong Festivals and Events
April 2016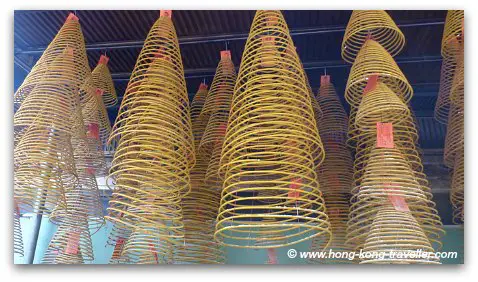 The Ching Ming Festival, on April 4, 2016 gives you a unique look into Hong Kong's ancient traditions, and soon thereafter in total contrast, the Hong Kong Electronics Fair is a window into Hong Kong's innovation powerhouse.
The Hong Kong Rugby Sevens, the territory's premier sports event in the annual calendar, has moved to April this year.
In the cultural scene, this month features the Hong Kong Film Awards, the Oscars of Hong Kong, as the Hong Kong Film Festival comes to a close.
At the end of the month, the Birthday of Tin Hau, Goddess of the Sea, kicks off a series of very colorful festivities and traditions which will continue on in May...
April temperatures in Hong Kong are still pleasant but begin to climb. Overcast days are the norm, with some showers but usually not more than a drizzle. It's still time to get outdoors before the humidity and stormy days start to mount towards the summer days.

Here's this month's line-up:
Also check-out these popular ongoing events during April 2016:
Hot offers and discount tickets
The following are some of the best Hong Kong deals available
---
Ching Ming Festival - April 4, 2016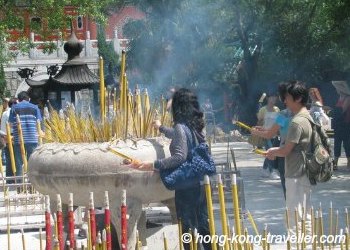 The Ching Ming Festival or Tomb Sweeping Day is a day to worship the ancestors.
Cemeteries accross the land will be crowded with thousands of worshipers carrying incense sticks and offerings of paper money, fruits and wine, as they come to pay respects to their ancestors.
Tombs are tended and swept and paper money and all other paper offerings are burned so that the deceased "receive" the essence of the burned goods.
Special attention must be paid if you will be travelling through any areas where there are cemeteries or burial grounds, specially if using public transportation as the crowds will be quite substantial and delays are guaranteed.
Here's more on the Ching Ming Festival or Tomb Sweeping Day.
---
Lan Kwai Fong Sevens Carnival 2016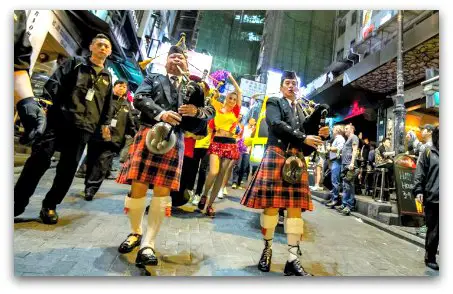 Just as good excuse as any, the streets of Lan Kwai Fong is where it will be happening for this pre-Sevens warm-up!
Fancy dress costumes are of course de rigueur and there will be HKSevens rugby ambassadors as hosts. Besides the live band performances and interactive games, there will be a Rugby-themed parade...
When? Tuesday April 5, 2016 - 7:00 pm to 11:00 pm
Where? Streets of Lan Kwai Fong. Take MTR to Central Station Exit D2 and follow the crowds to D'Aguilar Street.
How Much?: Free!
More Info at www.lankwaifong.com.
---
HKSevens Kick-Off Concert - Wednesday, April 6, 2016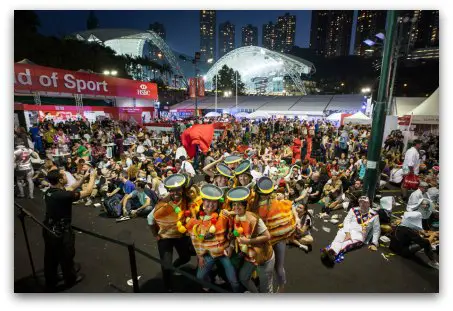 The HKSEVENS Kick-off Concert will be the perfect warm-up for a weekend of world-class sport and entertainment at the Cathay Pacific/HSBC Hong Kong Sevens.
David Hasselhoff, international recording artist and star of the seminal television series Knight Rider and Baywatch in the 1980s and 1990s, will host the concert; he will be joined by Scottish rockers The Proclaimers and renowned ABBA tribute band Björn Again.
When? Wednesday April 6, 2016 - 5:00 pm to 11:00 pm
Where? At The Village, accross from Hong Kong Stadium, IRC, 63 Caroline Hill Road, So Kon Po
More Info and Tickets: Tickets for the six-hour concert will be available for just HK $199. Limited spots available so get your tickets TODAY! The HKSevens Kick-Off Party on Facebook.
---
Hong Kong Rugby Sevens - April 8 - 10, 2016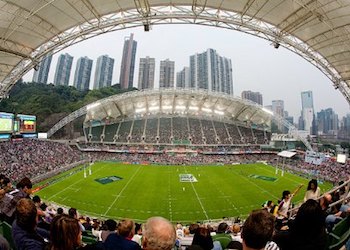 The Hong Kong Sevens is rugby's most prestigious sevens tournament on the International Rugby Board World Series and considered the top event in Hong Kong's Sports calendar.
In three days, 24 teams battle it up at the Hong Kong Stadium for points toward the World Series top ranking.
Tickets sell out as soon as they go on sale, but the event goes beyond the stadium, to say this is one colossal party is an understatement...
Where? Tournament held at Hong Kong Stadium, plus outside giant screens and party tents at the Central Promenade, more partying at Lan Kwai Fong, Soho and Wanchai.
Tickets: HK$ 507 + Find Tickets through viagogo, the official Hong Kong Sevens ticket marketplace.
More on Rugby, the Sevens and Sevens-related parties and events.
---
Hong Kong International Film Festival - March 21 - April 4, 2016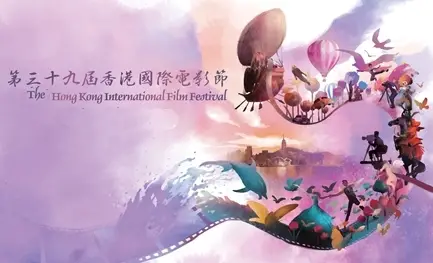 On its 40th year, this is one of Hong Kong's largest cultural events, with over 300 film screenings at Hong Kong's top venues. It is Asia's leading platform bringing together cinematic talent and fans from all over the world.
Ticket prices for screenings are quite reasonable, tickets for weekday matinee screenings for example are only HK$40 and is a great way to get to see some of Hong Kong best architecture from the inside as well!
Venues include the Hong Kong Convention and Exhibition Centre, the Hong Kong Cultural Centre, Hong Kong City Hall, the HK Space Museum, and the HK Science Museum.

More on the Hong Kong International Film Festival
---
The 35th Hong Kong Film Award Ceremony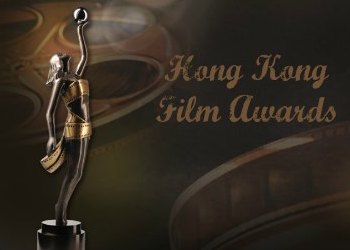 On its 35th year, the Annual Hong Kong Film Award Ceremony is the Oscars of Hong Kong.
Like the Academy Awards, it recognizes achievements in filmmaking and is open to Hong Kong Films longer than one hour that were released in Hong Kong within the previous calendar year.
It is a star-studded affair with prominent local celebrities that make an appearance at this most prestigious red carpet event.

When? Sunday April 3, 2016
Where? Hong Kong Cultural Centre in Tsim Sha Tsui.
Here's more on the Hong Kong Film Awards.
---
Tom Jones Live! - April 7, 2016 Cancelled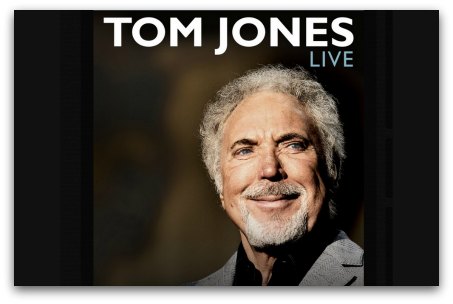 Delilah... It's Not Unusual... She's A Lady... Along with sustaining his popularity as a live performer and recording artist for five decades, Tom Jones has garnered - at the age of 75 - the best reviews of his career for his most recent albums Spirit In The Room, Praise & Blame and Long Lost Suitcase Tom Jones' 50-year career has remarkably gone from strength to strength, this is your chance to see him live in Hong Kong, for ONE NIGHT ONLY!
When? Thursday, April 7, 2016 - 8:00 pm Cancelled
Where? Hong Kong Convention & Exhibition Centre
Tickets: HK$ 1,400 + Find Tickets.
---
The Hong Kong Electronics Fair (Spring Edition) - April 13-16, 2016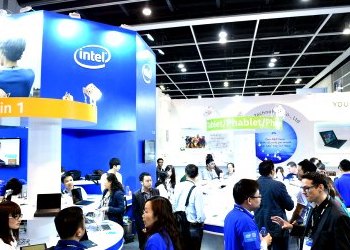 Organised by the HKTDC, this is Asia's largest Electronics Fair where innovative products are launched and where thousands of exhibitors and brands are represented.
The exhibitions are spread out into zones for easy navigation i.e. Home Appliances, Electronic Gaming, Solar Technology, Personal Electronics, etc.
There is also a "Small Order Zone" where hundreds of products and samples are available in small quantities.
When?: April 13-16, 2016
Where?: Hong Kong Convention and Exhibition Centre
Admission: HK100 but free if you pre-register at the HKTDC website. Open to trade visitors, must be over 18 years old.
More on the Hong Kong Eletronics Fair.
---
Birthday of Tin Hau - April 29, 2016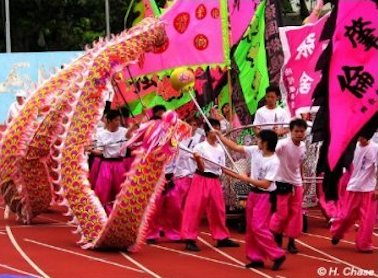 Tin Hau is the Goddess of the Sea, given that in the past Hong Kong was a fishing town and most everybody's lives were tied to the sea, Tin Hau is sort of the "patron saint" of the city and you can imagine that the Tin Hau Festival is a really big deal.
There will be colorful and lively celebrations including the unique fa pau floats unique to the celebration, dragon parades, lion dances and feasts... anywhere there is a Tin Hau temple nearby, and there are over 60 in Hong Kong!
Some of the most vibrant and notorious celebrations are in Yuen Long in the New Territories and Joss House Bay in Saikung, which boasts the oldest Tin Hau Temple in Hong Kong. Also the coastal towns will be celebrating: Stanley, Lamma Island, Peng Chau and Cheng Chau as well.
Here's more on Hong Kong's Tin Hau Festival.
---
Disney Springtime Egg-stravaganza - March 17 - May 29, 2016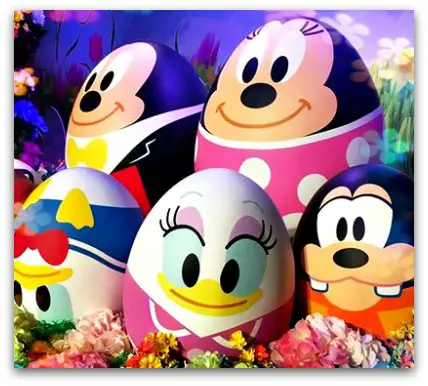 Join in the Disney Character Egg Hunt at all seven themed lands where over 100 Disney eggs will be scattered around and hidden in every corner imaginable. There will be a special edition Egg-stravaganza Guide Map to help you locate them!
The spring celebrations add more magic to the rich lineup of this year's 10th Anniversary clebration. Mickey, Minnie and the gang will be sporting their new "Blossom Garden" themed spring outfits!
When? March 17 - May 29, 2016
Where? Hong Kong Disneyland
How Much? Disney Springtime Egg-stravaganza activities are free with Park Admission, Adults HK499 Children (3-11) HK355.
Remember you can buy discount tickets online at Klook.com:
---
---
Ongoing Hong Kong Events for April, 2016
These are some popular ongoing events that are worth checking out, specially since they are FREE or offered for a very low fee!
These events feature some of the great and ancient traditions of the territory and are offered by experts in their corresponding fields:
The Symphony of Lights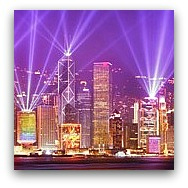 The Symphony of Lights is Hong Kong's light and sound show, a tribute to the city and its people, their diversity, energy and vitality.
The stage is the entire city, which is what makes it so unique, you can watch the lights from just about anywhere in the waterfront.
This free show offered by the city, takes place every night at 8:00 pm and lasts aboout 15 minutes.

When?: Every Night
Where?: Can be seen from both sides of Victoria Harbour
How Much? Free
Click here for more on Hong Kong's Symphony of Lights and best spots to watch.
---
The Happy Valley Horse Races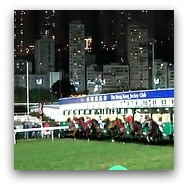 Happy Valley Hong Kong whether or not you are a horse racing enthusiast is an experience not to be missed!
The beautiful horses, the skillful jockeys, the crowds going wild, they all add up to an exciting, fun-filled, thrilling atmosphere in a world-class venue.
The Happy Valley race course itself is a sight in itself, the city has built around it through the years and it is now practically surrounded by skyscrapers, an awesome experience specially at night when the city is illuminated.

When?: Wednesday Nights. First race starts at 7:15 p.m. and the gates open at 5:15 p.m. The races are done by 11:00 p.m.
Where?: Happy Valley Race Course
How Much? Depends, there are many ways to experience the races, from General Stand to Private Boxes and special packages including dinner and drinks. General Stand entrance starts at HK10.
Click here for more on Happy Valley Horse Racing, how to get there and options for viewing the races.
---
Hong Kong Events
Thank you for visiting www.hong-kong-traveller.com!
Here is to a wonderful Hong Kong travel experience!