Hong Kong Festivals and Events
January 2016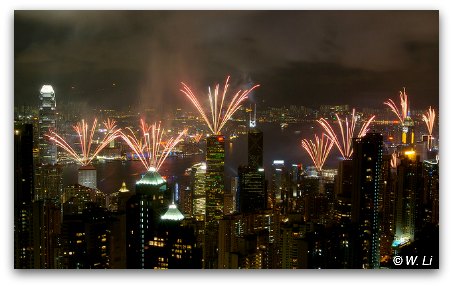 We kick off 2016 with the New Year's Countdown and Fireworks and an array of events to welcome the new year on January 1st.
The Winterfest and Christmas celebrations will be wrapping up the first week of the month and after the frenzy of the holiday season, the first half of January is a slow time in the city as the tempo picks up later in the month in preparation for the most anticipated event in the calendar, Chinese New Year.
With pleasant cooler temperatures, days can be cloudy but dry, a light jacket will definitely come in handy but leave your heavy stuff at home.

Here's this months line-up:
And let's get ready to welcome the Year of the Monkey! Preparations are underway for this year's Chinese New Year celebrations next month, Chinese New Year's Day is on February 8, 2016.
More on this year's Chinese New Year Year of the Monkey Celebrations.
Also check-out these popular ongoing events during January 2016:
Hot offers and discount tickets
The following are some of the best Hong Kong deals available
Dragon and Lion Dance Extravaganza - January 1st, 2016
Lion Dance Championship - January 2nd, 2016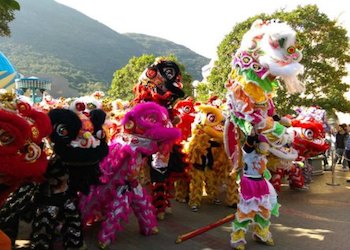 Hundreds of colorful dragons, lions, happy Buddhas, acrobats, celestial guardians... running and parading through the streets of Hong Kong in one of the most colorful, thrilling and noisy events to welcome the new year. Truly a feast for the eyes!
Dragon Parades and Lion Dances are nothing new to the territory, however, this event really takes it to another level!
Themes vary from year to year, but are always accompanied by the usual troupes of acrobats and over 500 mascots and lucky animals.

Dragon and Lion Dance Extravaganza: Performances and Parade
When?: Friday, January 1st, 2016 - Activities throughout the day 11:00 am to 5:00 pm
Where?: Several venues and performances throughout Hong Kong: Peak Road Garden, Wong Tai Sin Temple, Bauhinia Square, Mongkok Pedestrian Precinct
Lion Dance Championship
When?: Saturday, January 2nd, 2016 - 10:00 am to 6:00 pm
Where?: Kowloon Park Plaza
How Much?: Free!
More Info and Parade Route here.
---
New Year's Day Race Meeting - January 1st, 2016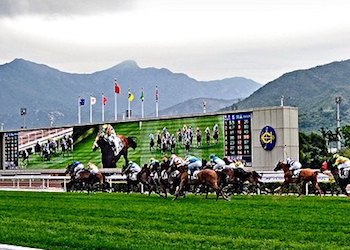 This is one of eight "Magnificent Race Days" being waged in the Sha Tin Race Course during the racing calendar. This New Year's Day Race is full of excitement with the Chinese Club Challenge Cup a HK G3 race, being the highlight of the event.
Good luck on this very first day of the year!
When?:January 1st, 2016 - Noon - 6pm (Gates open at 11am)
Where?: Sha Tin Race Course
How Much?: General Admission at Public Enclosure HK10 or Members' Enclosure with Tourist Badge HK130 (must bring passport)
More Info: Hong Kong Jockey Club
---
Hong Kong Disneyland Sparkling Christmas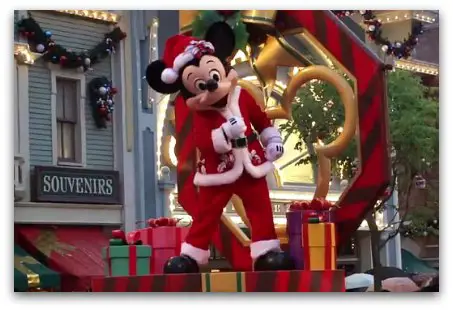 Parades, Carols, Christmas Trees...The entire park is transformed into a wonderland full of the holiday cheer, shiny ornaments, dazzling lights, fluffy snow, bows, balls and garlands, holiday wreaths... all decorate every corner of this magical world and make it even merrier...
You don't want to miss the magnificent Christmas Tree, the parties, the parades, and of course the fireworks.

When?: Until January 3, 2016
Where?: Disneyland Hong Kong
How Much?: Included with Admission Ticket
More info:Disneyland Hong Kong Sparkling Christmas.
---
Ocean Park Hong Kong Christmas Sensation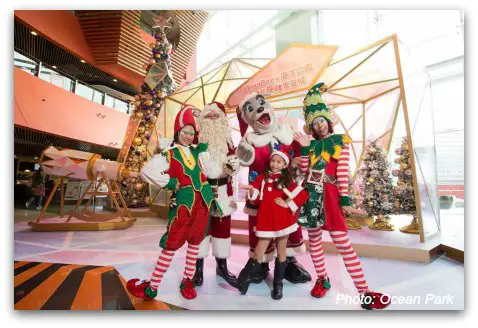 Lots happening at Ocean Park during the holiday season including a spectacular Ice-Skating show!
The 70-foot tree at Waterfront Plaza
Christmas Candyland
Christmas Street Shows at the Summit
A Fabulous Ice Skating Show
Santa feeding the fish at the Grand Aquarium
Christmas Menus, snacks, cakes and tons of souvenirs to highlight the season
When?: December 12, 2015 to January 3, 2016
Where?: Ocean Park Hong Kong
How Much?: Included with Admission Ticket
---
The Great European Carnival
Back for a second year! A giant, amazing outdoor event in one of Hong Kong's most iconic settings with sweeping views of Victoria Harbour. What is it? Thrilling rides for all, carnival games, live entertainment including local and international music artists and comedy performers, Hong Kong's biggest ever outdoor ice rink, and of course, festival food from around the world!
When?: December 17, 2015 - February 21, 2016 - 11:00am to 11:00 pm
Where?: Central Waterfront next to the Ferris Wheel
How Much?: General Admission: Adults HK 125 (includes 10 tokens), Child (3-11) HK 90 (includes 7 tokens)
Tokens are HK10. Number of tokens required for each attraction/ride vary.
More Info and Tickets: The Great European Carnival Asia Official Site
Adult Admission (includes 10 tokens) HK 118
Buy One Get One Free ( 2 adults admission plus 10 tokens) Offer only valid on weekdays, Monday to Friday, till the end of January HK 118
And this year, the Great European Festival also brings Udderbelly with its iconic purple cow which you can't miss on the waterfront, with hundreds of live entertainment acts for the entire family. See below!
---
Udderbelly Festival Hong Kong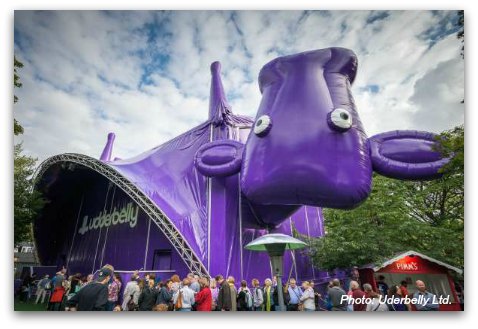 Uderbelly's iconic giant upside-down purple cow, Violet, comes from Edinburgh directly to Hong Kong for the first time as part of the Great European Carnival, bringing the biggest programme of live shows for all ages and tastes including Circus acts from around the world, comedy acts, dance troupes, family entertainment...
Some highlights this year:
Britain's greatest street dance troupe, Flawless, who featured on Britain's Got Talent in 2009
Michael Winslow from Police Academy with his show of '1'000 voices
Gobsmacked, a next generation cappella performance
Thomas the Tank Engine on stage
When?: December 4, 2015 - February 14, 2016
Where?: Central Waterfront next to the Ferris Wheel
For entire line-up and Tickets: Uderbelly Asia Official Site
---
Standard Chartered Hong Kong Marathon - January 17, 2016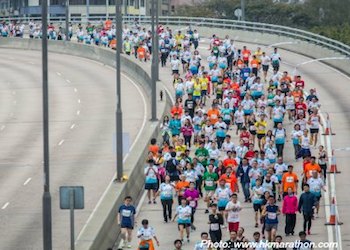 This is a signature international sporting event in Hong Kong attracting some 70,000 participants and a total prize money for the Marathon of US$ 300,000.
The 42-kilometer Marathon Route starts in Nathan Road in Tsim Sha Tsui and ends in Victoria Park in Hong Kong Island. There is also a Half-Marathon, a 10km Race, a Half-Marathon Wheelchair Race and a 3km Wheelchair Race.
Events held throughout the day. More Info: www.hkmarathon.com
---
Nightscape 2050 Travelling Exhibition
A Dialogue Between Cities - Light - People In The Future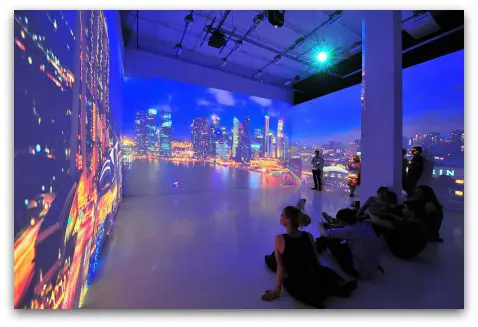 In celebration of the International Year of Light, Lighting Planners Associates (LPA) from Japan is putting up an exhilarating travelling exhibition Nightscape 2050 between August 2015 and June 2016 and is coming to Hong Kong this January.
Nightscape 2050 is intended to be a one of its kind exhibition that shares LPA's visions for the future of lighting. It has already travelled to Berlin and Singapore and received favourable response.
The exhibition will feature 5 interactive light experience rooms for you to immerse yourself in a "light" journey where you can enjoy and feel various forms of light and lighting. It will also present the HK nightscape from present to future, and share what HK designers and kids think about HK nightscape in 2050.
When?: January 8 - 30, 2016
Hours: 10:00 am to 8:00 pm, early closing at 5:00 pm on January 8, 9, 30.
Where?: ArtisTree, 1/F Cornwall House, Taikoo Place, 979 King's Road, Quarry Bay, Hong Kong
How Much?: FREE
More Info: LPA's Facebook Page
---
Ongoing Hong Kong Events for January, 2016
These are some popular ongoing events that are worth checking out, specially since they are FREE or offered for a very low fee!
These events feature some of the great and ancient traditions of the territory and are offered by experts in their corresponding fields:
The Symphony of Lights
The Symphony of Lights is Hong Kong's light and sound show, a tribute to the city and its people, their diversity, energy and vitality.
The stage is the entire city, which is what makes it so unique, you can watch the lights from just about anywhere in the waterfront. This free show offered by the city, takes place every night at 8:00 pm and lasts aboout 15 minutes.
When?: Every Night
Where?: Can be seen from both sides of Victoria Harbour
How Much? Free
Click here for more on Hong Kong's Symphony of Lights and best spots to watch.
---
The Happy Valley Horse Races
Happy Valley Hong Kong whether or not you are a horse racing enthusiast is an experience not to be missed!
The beautiful horses, the skillful jockeys, the crowds going wild, they all add up to an exciting, fun-filled, thrilling atmosphere in a world-class venue.
The Happy Valley race course itself is a sight in itself, the city has built around it through the years and it is now practically surrounded by skyscrapers, an awesome experience specially at night when the city is illuminated.
When?: Wednesday Nights. First race starts at 7:15 p.m. and the gates open at 5:15 p.m. The races are done by 11:00 p.m.
Where?: Happy Valley Race Course
How Much? Depends, there are many ways to experience the races, from General Stand to Private Boxes and special packages including dinner and drinks. General Stand entrance starts at HK10.
Click here for more on Happy Valley Horse Racing, how to get there and options for viewing the races.
---
Hong Kong Events
Thank you for visiting www.hong-kong-traveller.com!
Here is to a wonderful Hong Kong travel experience!