Hong Kong Festivals and Events
May 2016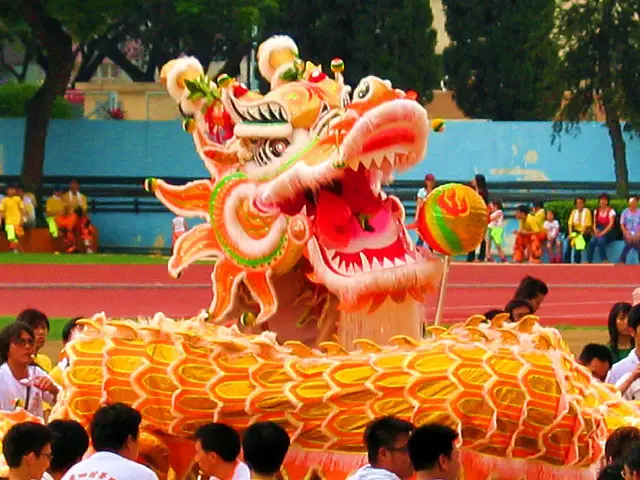 The top Hong Kong Festivals and events for May 2016 feature an array of colorful festivals that open up the season of cultural celebrations in the city including
Buddha bathing ceremonies...
...Lively parades to celebrate the Birthday of Tam Kung, the Seafarer's God...
...The one-of-a-kind bun-scrambling contest at the Cheung Chau Bun Festival...
...An exciting day of Dragon Boat Racing...
This is a great month to be in Hong Kong! Take advantage of the fantastic festivals and the last balmy days before the scorching heat and humidity of summer start trickling in...
May 1st is Labor Day, a public holiday. Since May 1st falls on a Sunday, it will be observed on Monday, May 2nd.

Here's this month's line-up:
Also check-out these popular ongoing events during May 2016:
Hot offers and discount tickets
The following are some of the best Hong Kong deals available
---
The Lamma International Dragon Boat Festival - May 1st, 2016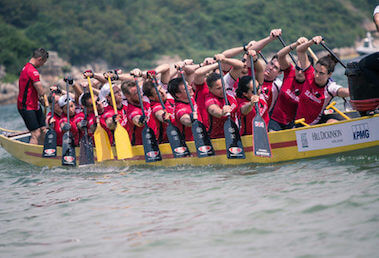 Now on its tenth year, the Lamma 500 International Dragon Boat Festival takes place at Tai Wan To Beach, the home of the Lamma Dragons and the Lamma Outrigger Canoe Club in Lamma Island.
Besides an exciting day of dragon boat action, including Men's, Women's and Junior Crews (12 to 17), there is the beach-side after-party following the races, or you can head into the Village for dinner and festive drinks along with the many participants.

When?: Sunday May 1st, 2016, 9:00 a.m. - approx. 6:00 p.m.
Where?: Tai Wan To Beach, Lamma Island. Take the Ferry from Central Pier 4 to Yung Shue Wan. The ferry takes 25 minutes. The walk to the beach will take approximately another 15-20 minutes.
How Much?: Free
More Info: Lamma International Dragon Boat Festival
---
The 2016 Hong Kong Food Truck Festival - May 4 - 8, 2016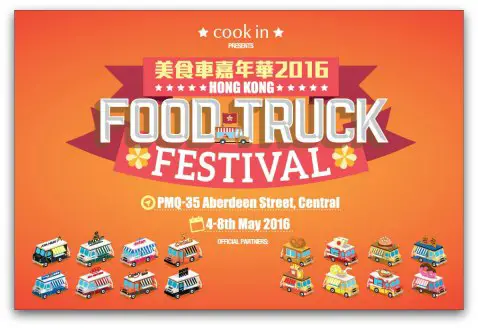 Event Organizer Cook In aims to bring food lovers together and to promote street food culture for the very first time at this Festival.
Centrally located at PMQ, there will be four food trucks managed by four star guests, including Ms. Joyce Cheng, Mr. Sam Lee, Mr. Stefan Wong and Mr. Master Joe.
When?: Wednesday through Sunday May 4 - 8, 2016
Hours: May 4 - 6:00pm to 10:00pm
May 5 - 7 - 11:00 am to 10:00 pm
May 8 - 11:00 am to 9:00 pm
Where?: PMQ - 35 Aberdeen Street, Central - Marketplace and Courtyard, G/F
How Much?: Adult (+12) HK $30 (11 and under, +65 FREE)
Student HK $20 (must show valid student ID card)
Free admission before 5pm on Wednesday and Thursday May 4 and 5
*Remark: all food, beverages and product are sold in tokens. Tokens can be purchased from designated kiosks. (HK$10 = 1 Token)
More Info: HK Food Truck Festivals on Facebook
---
Rosé Revolution - Powered by The Flying Winemaker
Saturday, May 7, 2016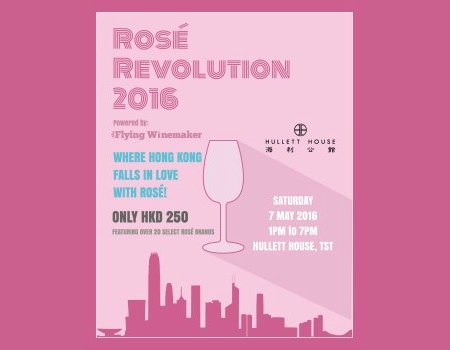 Asia's favourite Rosé festival is back and returning to Hullett House Hong Kong on its fifth consecutive year and hosted by Eddie McDougall from TLC's hit show: The Flying Winemaker.
What better way to kick off summer than by finding your favourite Rosé from over 20 of the best pink pours.
Set in the iconic 1881 Heritage one of Hong Kong's rare examples of magnificent colonial architecture in the heart of Tsim Sha Tsui, guests can enjoy alongside the world's best pink drops, many offerings from the sausage sizzle barbeque as well as other bites.

When?: Saturday May 7, 2016 - Doors open at 1:00 pm until 7:00 pm
Where?: Hullett House, 1881 Heritage 2A Canton Road, Tsim Sha Tsui. Main entry is via The Garden at Hullett House with VIP Ticket Holders having access to Stables Grill.
How Much?: HK$250
For Tickets and More Info: Rosé Revolution 2016.
---
The Cheung Chau Bun Festival - May 11 - 15, 2016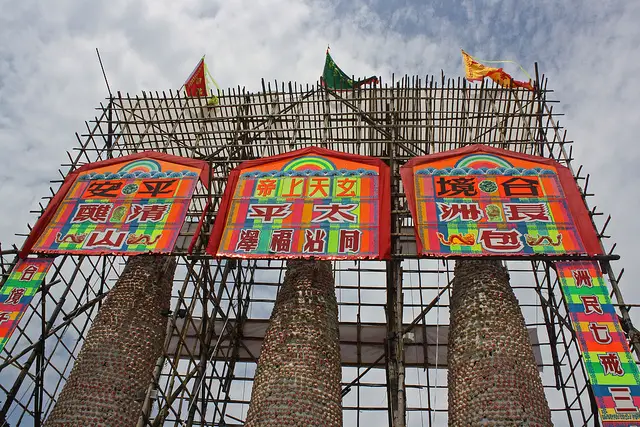 A very colorful and unique festival in the island of Cheung Chau, just a short ferry ride away.
The Cheung Chau Bun Festival has been celebrated for hundreds of years and is dedicated to the god Pak Tai, in thanks for protecting the island and to drive away the evil spirits.
One trademark of the festival is the huge bamboo mountains covered with handmade buns which are set up near the Pak Tai Temple where the majority of the celebrations take place.

There are the parades, lion dances, the many rituals and of course lots of drumming!
This is a very lively event, not to be missed if you are in Hong Kong during this period.
When? This is a week-long celebration starting on May 11 and culminating on May 15, 2016: Exact schedule of events is still TBC, use as reference only
Getting to Cheung Chau: 40 or 60 minutes with ferries from Central Pier #5 approx. every 30 minutes. The fast ferry is an enclosed cabin, the standard or slow one is a much more scenic way to get there on the outside decks.
More on the Cheung Chau Bun Festival and getting there.
---
The Birthday of Lord Buddha - May 14, 2016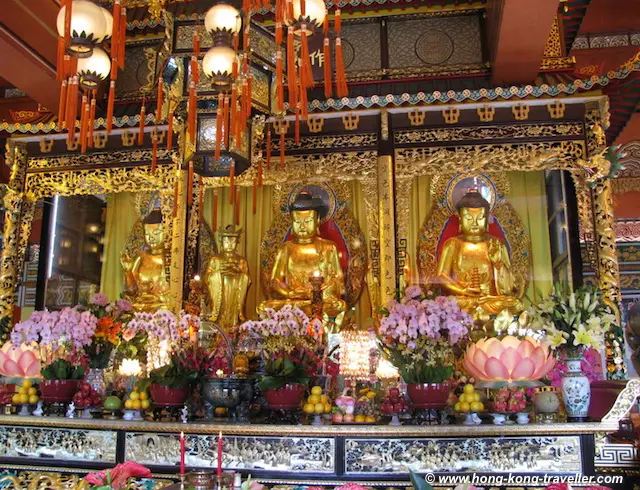 A celebration that will be observed at most monasteries, shrines and buddhist temples in Hong Kong to commemorate the birth of Buddha as worshippers and followers flock to the temples to pay their respects.
The "Bathing of the Buddha" Ceremony is performed as part of the festivities.
One of the biggest celebrations is at the Hong Kong Big Buddha in Lantau and the nearby Po Lin Monastery.

Here's more on the Buddha Birthday and this year's celebrations.
---
The Birthday of Tam Kung - May 14, 2016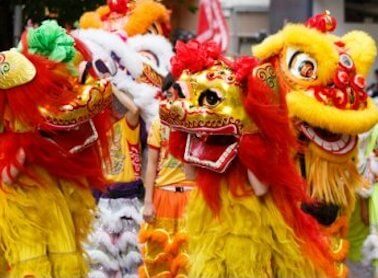 Tam Kung, together with Tin Hau, is considered the protector of the fishermen and the seas, and so there is also a festival in his honor, on the eight day of the fourth moon, this year on the Western calendar it will be celebrated on May 14, 2016.
The festivities take place by the Tam Kung Temple in Hong Kong island and involve a large parade with the colorful dragon and lion dances, lots of drumming, acrobats and performers accompanying the floats and the procession.

When?: May 14, 2016 - Parade from 9:00 am to 2:30 pm
How to get there?: The Tam Kung Temple in Shau Kei Wan can be easily reached with the MTR: MTR Shau Kei Wan Station Exit D1, about a 5 minute walk to Tam Kung Temple Road, just follow the crowds.
Here's more on the Birthday of Tam Kung Celebrations.
---
---
Stanley Dragon Boat Warm-Up Races - May 14, 2016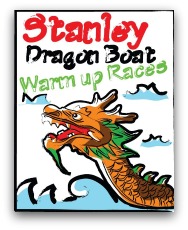 The Dragon Boat Festival is fast approaching and the Stanley Dragon Boat Warm Up Races are the perfect prelude to the most anticipated Dragon Boat International Championships coming up on June 9, 2016.
This is a great chance to take a peek at what is to come. The Warm Up races differ a bit from the regular races, the course is shorter and the number of paddlers is limited to 18, but although on a smaller scale, it is still a very exciting fun-filled day of dragon boat racing with the same action-packed festival atmosphere and enthusiasm as the main event.
When?: May 14, 2016, 8:00 a.m. - 5:00 p.m.
Where?: Stanley Main Beach. Click here for more on Stanley Market, Stanley Beach and how to get there
How Much? Free!
Check out this short clip of the Stanley Dragon Boat Warm-Up Races held in the previous years:
Here's more on the Dragon Boat Stanley Warm-Up Races
---
Art Pop Up Hong Kong 2016 - May 15 - June 9, 2016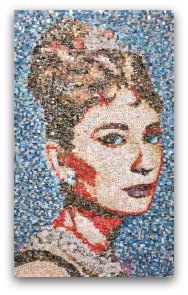 Copntemporary artist and collector Ng Lung Wai is back this year with another incredibly unique exhibition.
His artworks are created with authentic items from the artist's own private collection of vintage items and antiques, such as more than 20,000 European stickpin badges, thousands of Hong Kong generic stamps, mosaics, tokens, clothespins, etc.
This year's event themed "Out of Dream" features Dazzled, a whole room covered with Hong Kong bank notes, the artist's collection of over 1000 nostalgic Hong Kong matchboxes from the 1930s - 1090s, many from restaurants, nightclubs and brands that no longer exist, and a giant Euro relief display.
Also on display will be the celebrity portraits made with thousands of stickpin badges: Audrey Hepburn, the Queen, Mao Zedong...
Tips for viewing: The recommended distance to enjoy most of the portraits is standing 20 metres from the artworks, then get close to appreciate the details of the components, the stickpin badges, mosaics, stamps, etc.
When? May 15 - June 9, 2016 - 1:00 pm to 7:00 pm
Where? 3F Exhibition Venue, Comix Home Base, 7 Mallory Street, Wanchai
How Much? FREE! Please consider a donation through their crowdfunding page so more exhibitions like this can be made possible in the future!
More Info: www.artpopuphongkong.com
---
Disney Springtime Egg-stravaganza - March 17 - May 29, 2016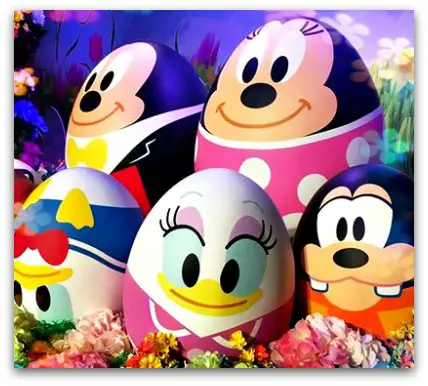 Join in the Disney Character Egg Hunt at all seven themed lands where over 100 Disney eggs will be scattered around and hidden in every corner imaginable. There will be a special edition Egg-stravaganza Guide Map to help you locate them!
The spring celebrations add more magic to the rich lineup of this year's 10th Anniversary clebration. Mickey, Minnie and the gang will be sporting their new "Blossom Garden" themed spring outfits!
When? March 17 - May 29, 2016
Where? Hong Kong Disneyland
How Much? Disney Springtime Egg-stravaganza activities are free with Park Admission, Adults HK499 Children (3-11) HK355.
Remember you can buy discount tickets online at Klook.com:
---
Ongoing Hong Kong Events for May, 2016
These are some popular ongoing events that are worth checking out, specially since they are FREE or offered for a very low fee!
These events feature some of the great and ancient traditions of the territory and are offered by experts in their corresponding fields:
The Symphony of Lights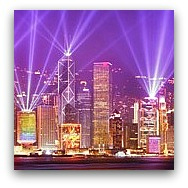 The Symphony of Lights is Hong Kong's light and sound show, a tribute to the city and its people, their diversity, energy and vitality.
The stage is the entire city, which is what makes it so unique, you can watch the lights from just about anywhere in the waterfront.
This free show offered by the city, takes place every night at 8:00 pm and lasts aboout 15 minutes.

When?: Every Night
Where?: Can be seen from both sides of Victoria Harbour
How Much? Free
Click here for more on Hong Kong's Symphony of Lights and best spots to watch.
---
The Happy Valley Horse Races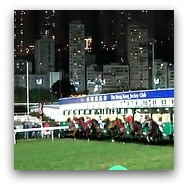 Happy Valley Hong Kong whether or not you are a horse racing enthusiast is an experience not to be missed!
The beautiful horses, the skillful jockeys, the crowds going wild, they all add up to an exciting, fun-filled, thrilling atmosphere in a world-class venue.
The Happy Valley race course itself is a sight in itself, the city has built around it through the years and it is now practically surrounded by skyscrapers, an awesome experience specially at night when the city is illuminated.

When?: Wednesday Nights. First race starts at 7:15 p.m. and the gates open at 5:15 p.m. The races are done by 11:00 p.m.
Where?: Happy Valley Race Course
How Much? Depends, there are many ways to experience the races, from General Stand to Private Boxes and special packages including dinner and drinks. General Stand entrance starts at HK10.
Click here for more on Happy Valley Horse Racing, how to get there and options for viewing the races.
---
Hong Kong Events
Thank you for visiting www.hong-kong-traveller.com!
Here is to a wonderful Hong Kong travel experience!