Hong Kong Festivals and Events
February 2017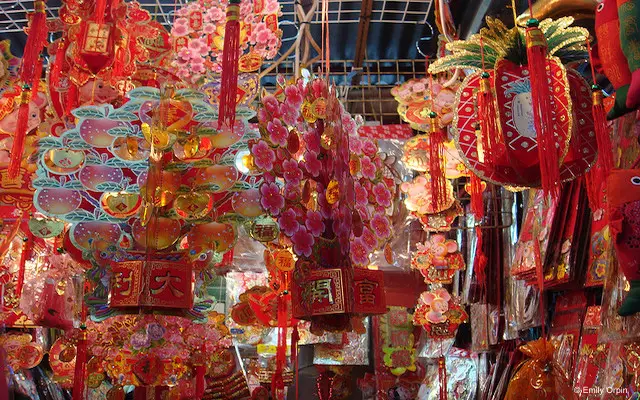 Front and center in February 2017 are the Chinese New Year celebrations which are now in full swing as we welcome the Year of the Rooster!
Watch out for dancing lions and parading dragons all around!
It's all happening this month, Chinese New Year is on January 28, 2017, the celebrations extend for the next 15 days into February and culminate with the Spring Lantern Festival on February 11, 2017.
More on this year's Chinese New Year, Year of the Rooster Celebrations.

Ongoing Chinese New Year Celebrations in February 2017:
Also Coming This February 2017 to Hong Kong:
Ongoing Events for February 2017
Enjoy the cooler temperatures this month, it's a great time to get out and enjoy one of these savory treats!
Hot offers and discount tickets
The following are some of the best Hong Kong deals available
Hong Kong Well-Wishing Festival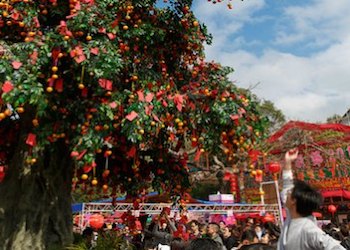 Two popular traditions: wishing trees and wishing lanterns, in addition to performances and cultural activities and lots and lots of local foods.
If you missed the Chinese New Year Parade, this is your chance, all the floats will be on display and the troupes from the parade will also perform here. This is not exactly "around the corner" but well worth the trip.
When? From New Year's Day January 28 until the Lantern Festival February 11, 2017
Where? Lam Tsuen Wishing Trees, take MTR to Tai Wo Station (New Territories) then a free shuttle or taxi to Lam Tsuen Wishing Square.
How Much? Most events are free, there is a fee for banquets and feasts.
Here's more on the Well Wishing Festival.
Lunar New Year Lantern Exhibition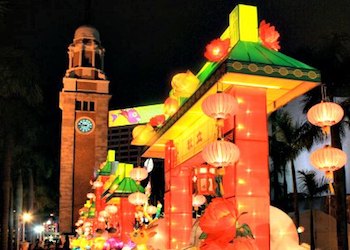 The Government of Hong Kong's Leisure and Cultural Services Department sponsors a series of events to foster Chinese ethnic culture to residents and tourists alike.
As part of the Lunar New Year festivities, the department sets up an amazing annual Lantern Exhibition and the theme varies from year to year.
When? January 19 - February 20, 2017. Displays are normally lit 6:00pm to 11pm from Thursday to Sunday.

Where? Hong Kong Cultural Centre Piazza by the Water Pools in front of the Clocktower, Tsim Sha Tsui.
How Much? Free
More Info: The Lunar New Year Lantern Festivals
Lunar New Year Lantern Carnival - February 11, 2017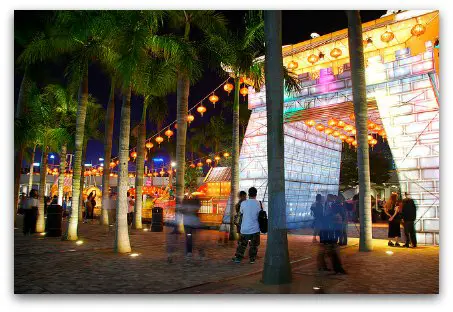 The festivities culminate on the 15th day of the Lunar Year, on February 11, 2017 with the Lunar New Year Lantern Carnival.
This day, expect to see fantastic lantern displays, all shapes, size and forms, lining up streets and alleys and particularly at the Carnival, where there will also be cultural performances, dances, stage acts, folk craft demonstrations.

When? February 11, 2017 - 7:30 pm to 10:00 pm
Where? Hong Kong Cultural Centre Piazza, Tsim Sha Tsui.
How Much? Free
Here's more on the Chinese Lantern Festival
A Golden Chinese New Year Celebration at Disneyland Hong Kong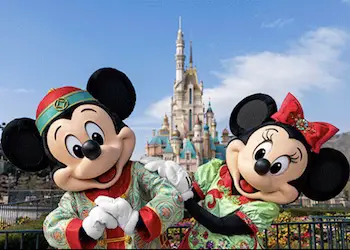 During Chinese New Year, Disneyland Hong Kong transforms once again after the rush of the Christmas season. This time instead of fluffy snow and holiday wreaths, it is lanterns, red envelopes, mandarin oranges, chinese lions, drums and gongs...
And in typical Disney fashion, our favourite characters will be there dressed in full Chinese traditional gear to celebrate and wish you Gung Hay Fat Choy!

When? January 25 to Mid-February, 2017
Where? Hong Kong Disneyland
How Much? CNY events are free with entrance ticket.
Remember you can buy discount tickets online at Klook.com:
HK Disneyland Discount Tickets Adult HK619 HKD524 US$67, Children HK458 HKD366 US$48
More Info and Booking at Klook.com
Here's more on A Golden Chinese New Year at Disneyland Hong Kong
Ocean Park Lucky Lunar Fiesta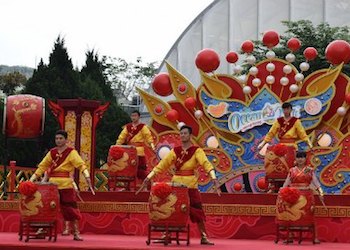 Every year, the park goes all out to celebrate the Lunar New Year with traditional events throughout: Leaping lions at the Waterfront, dazzling dragon dances at the Summit, incredible board-busting Kung Fu shows, lucky red packets at the God of Fortune Palace, roaring dances at the Waterfront Plaza while Old Hong Kong plays host to Golden Lions dancing on the streets and Kung Fu troupes galore.
Giant drums and spectacular acrobatics and lots of memorable photo opportunities.
For the little ones, lucky pinwheel workshops at Whiskers Harbour and all restaurants of course, will be featuring seasonal specials.

This year's highlight is the Cyber Illusion Spectacular Stage Show, a spellbinding show that will feature breathtaking magic acts, cutting-edge visual effects and amazing live entertainment performed by internationally-acclaimed illusionists.
When? Jan 28 - Feb 12, 2017
Where? Ocean Park Hong Kong
How Much? CNY events are free with entrance ticket.
Remember you can buy discount tickets online at Klook.com:
Ocean Park Discount Tickets Adult HK438 HKD380 US$49, Children HK219 HKD193 US$24
The Great European Carnival
A giant, amazing outdoor event in one of Hong Kong's most iconic settings with sweeping views of Victoria Harbour. What is it? Thrilling rides for all, carnival games, live entertainment including local and international music artists and comedy performers, Hong Kong's biggest ever outdoor ice rink, and of course, festival food from around the world!
When?: December 16, 2016 to February 12, 2017 - 11:00am to 11:00 pm
Where?: Central Waterfront Event Space, at the Central Waterfront next to the Ferris Wheel
How Much?: General Admission: Adults HK 125 (includes 10 tokens), Child (3-11) HK 90 (includes 7 tokens)
Tokens are HK10. Number of tokens required for each attraction/ride vary.
More Info and Tickets: The Great European Carnival Asia Official Site
Standard Chartered Hong Kong Marathon - February 12, 2017
This is a signature international sporting event in Hong Kong attracting some 70,000 participants and a total prize money for the Marathon of US$ 300,000.
The 42-kilometer Marathon Route starts in Nathan Road in Tsim Sha Tsui and ends in Victoria Park in Hong Kong Island. There is also a Half-Marathon, a 10km Race, a Half-Marathon Wheelchair Race and a 3km Wheelchair Race.
Events held throughout the day. More Info: www.hkmarathon.com
SPOTLIGHT: Philippine Cinema 2017
"SPOTLIGHT: Philippine Cinema 2017" is a showcase of five independent Filipino films which explores unique insights on universal themes of love, identity, history, and gender, while also offering a focus on the 21st century overseas Filipino experience.
The five films include two documentaries, two full-length features, and one short film.
When?: February 8 - 14, 2017
Where?: Asia Society Center HK at 9 Justice Drive, Admiralty, Hong Kong
How Much?: Sunday Beauty Queen (Opening Film): Asia Society Members - 100HKD; Non-members - 150HKD
All other movies: Asia Society Members - 50HKD; Non-members - 65HKD
More Info: www.asiasociety.org, and Tickets and Screening Times.
C3 Anime in Hong Kong 2017 Cosplay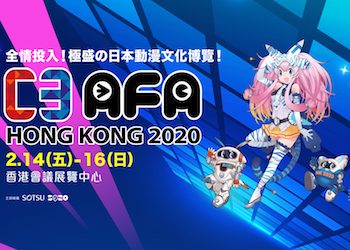 C3 in Hong Kong which stands for "Characters, Culture and Contents" is an annual anime, comics and games event for fans of Japanese ACG culture.
Major anime publishers, retailers and production houses bring the authentic Japanese anime and comic culture to Hong Kong with their latest creations, with popular Japanese singers/voice actors/producers etc. here to entertain Hong Kong fans.
When?: February 10 - 12, 2017
Where?: Hong Kong Convention Centre Hall 3
How Much?: HK$35
More Info: www.c3hk.com.hk (in Chinese) or check their FB Page.
Longines Masters of Hong Kong - February 9 - 12, 2017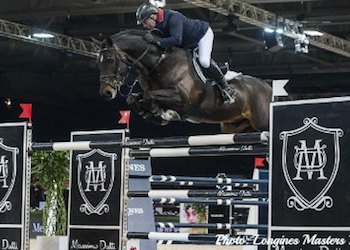 Established in three of the world's most iconic cities, Los Angeles, Paris and Hong Kong, the unique Masters Series is recognised by Fédération Equestre Internationale and is one of the most prestigious equestrian events worldwide.
If you love horses, this is your event! This is not only about exhilarating show jumping, polo matches, unique racing and jumping competitions, expert jockeys and outstanding horsemanship... Besides fantastic equestrian eye candy, this is a chic social event, the Masters features a "Prestige Village", the main beehive of activity featuring live entertainment, wine tastings, meet-and-greet with the riders, demos and classes, and of course luxury boutiques and champagne lunches...
The main equestrian events take place over five different sessions from Friday through Sunday when these are battled out:
The Hong Kong Jockey Club Trophy
The Hong Kong Jockey Club Race of the Riders
Shanghai Tang Polo Cup
Longines Speed Challenge
Massimo Dutti Trophy
Longines Grand Prix
When?: Thursday through Sunday February 9 - 12, 2017
Where?: AsiaWorld Expo
How Much?: Admission to the Prestige Village is FREE
Tickets for competition sessions - HK$200 - HK$980, family and concessionary tickets available as well as premium VIP packages.
More Info and Tickets: The Longines Masters of Hong Kong
Valentine's Day In Hong Kong - February 14, 2017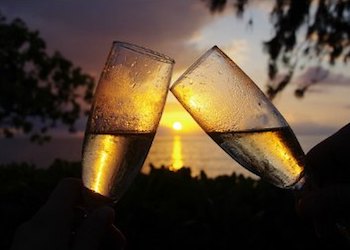 From romantic strolls, a quiet restaurant with killer views, the iconic sunset cruise on the harbour or a mind-blowing flight as you soar over the magnificent skyline...
Here are some romantic getaway ideas for a magical Valentine's Day in Hong Kong
James Taylor in Concert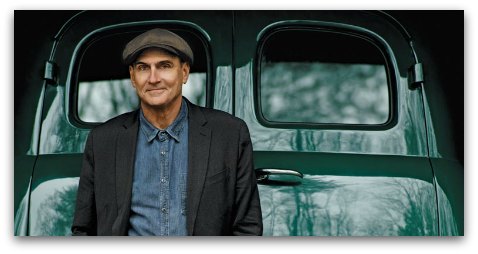 When?: Saturday, February 23, 2017
Where?: Hong Kong Convention Centre Hall 5BC - 8:00 pm
How Much?: HK$700+ This concert sells out quickly
Hong Kong Arts Festival - February 16 - March 18, 2017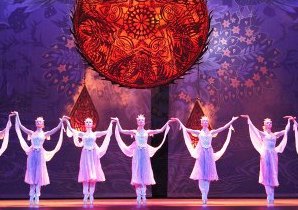 On its 45th year, this is Hong Kong's foremost event dedicated to the performing arts.
Five weeks of spectacular performances with all genres of the performing arts well-represented including concerts, ballets, operas, drama by leading international orchestras, performers and artists in world-class venues.
This year's line up include Les Ballets Jazz de Montreal, the Hong Kong Sinfonietta, Louis Langree and the Cincinnati Symphony Orchestra, the Bayerisches Staatsballett and many more.
For more on this year's line up and ticket information check the official site www.hk.artsfestival.org
Ongoing Hong Kong Events for February, 2017
Hong Kong Cultural Events
These are some popular ongoing events that are worth checking out, specially since they are FREE or offered for a very low fee!
These events feature some of the great and ancient traditions of the territory and are offered by experts in their corresponding fields:
The Symphony of Lights
The Symphony of Lights is Hong Kong's light and sound show, a tribute to the city and its people, their diversity, energy and vitality.
The stage is the entire city, which is what makes it so unique, you can watch the lights from just about anywhere in the waterfront. This free show offered by the city, takes place every night at 8:00 pm and lasts aboout 15 minutes.

When?: Every Night
Where?: Can be seen from both sides of Victoria Harbour
How Much? Free
Click here for more on Hong Kong's Symphony of Lights and best spots to watch.
The Happy Valley Horse Races
Happy Valley Hong Kong whether or not you are a horse racing enthusiast is an experience not to be missed!
The beautiful horses, the skillful jockeys, the crowds going wild, they all add up to an exciting, fun-filled, thrilling atmosphere in a world-class venue.
The Happy Valley race course itself is a sight in itself, the city has built around it through the years and it is now practically surrounded by skyscrapers, an awesome experience specially at night when the city is illuminated.

When?: Wednesday Nights. First race starts at 7:15 p.m. and the gates open at 5:15 p.m. The races are done by 11:00 p.m.
Where?: Happy Valley Race Course
How Much? Depends, there are many ways to experience the races, from General Stand to Private Boxes and special packages including dinner and drinks. General Stand entrance starts at HK10. The "Come Horseracing Tour" provides transportation to/from your hotel, dinner and drinks and access to the Member's Boxes.
Click here for more on Happy Valley Horse Racing, how to get there and options for viewing the races.
---
Hong Kong Events
Thank you for visiting www.hong-kong-traveller.com!
Here is to a wonderful Hong Kong travel experience!