Hong Kong Festivals and Events
March 2015
The Chinese New Year celebrations are winding down but you stil have a chance to catch a glimpse of the colorful lantern exhibits throughout and the culmination of the festivities with the Lantern Carnivals on March 5 and if you haven't had your fix of colourful festivals, don't miss the Tai Kok Tsui Temple Fair.
There's much more to go around this month...
March features the Hong Kong Sevens, Rugby's premier tournament, Hong Kong's top sports event and colossal party.
And in the cultural front, this month welcomes Asia's premier art events, Art Basel Hong Kong, newcomer Art Central, and a plethora of satellite fairs and exhibitions in what has now become Hong Kong Art Week.
The Hong Kong Film Festival, one of Asia's most influential events, gets underway in March.
Temperatures will start picking up soon so try to get outdoors and enjoy, spring is in full bloom at the Hong Kong Flower show at Victoria Park!

Here's this month's line-up:
Ongoing Events in March 2015
We Recommend...
This month is all about art, art, art! Art lovers, curiousers and enthusiasts will enjoy this behind-the-scenes tour of Hong Kong's gallery world.
For nature lovers, a trip to the marshes and wetlands is heaven as thousands of migratory shorebirds can be seen getting ready to head north towards their breeding grounds. These biking adventures give you a great chance to get outdoors and enjoy!
HK250 HKD200 Soho Gallery Walk
Enrich your art experience and gain an insight into artwork valuation and auction secrets!
More details at Klook.com
HKD 280 Eco Biking Adventures
Explore wetlands, bike along rivers, savor local fare, catch the sunset...
More details at Klook.com
Hot offers and discount tickets
The following are some of the best Hong Kong deals available
---
What's Happening This Month...
Tai Kok Tsui Temple Fair - March 1, 2015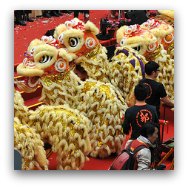 This is a full day of colorful celebrations which include
the temple fair grand parade
the fantastic 18 Lions Dance on Quincuncial Piles
the 500-Feet Luminous Night Dragon Dance Performance
Be prepared for lots of lions, dragons, kung fu, cultural performances, drumming, dances, singing, feasts, crafts... don't forget your camera!

When? Sunday, March 1, 2015.
Where? Fuk Tsun Street in Kowloon, it is only a 10 minute walk from the Mongkok MTR station.
How Much? Free!
More on the Tai Kok Tsui Temple Fair here!
---
Lunar New Year Lantern Carnival - March 5, 2015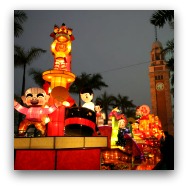 The festivities culminate on the 15th day of the Lunar Year, on March 5, 2015, with the Lunar New Year Lantern Carnival.
This day, expect to see fantastic lantern displays, all shapes, size and forms, lining up streets and alleys and particularly at the Carnival, where there will also be cultural performances, dances, stage acts, folk craft demonstrations.

When? March 5, 2015 - 7:30 pm to 10:00 pm
Where? The Hong Kong Cultural Centre Piazza, Tsim Sha Tsui.
How Much? Free
Here's more on the Chinese Lantern Festival
---
A Golden Chinese New Year Celebration at Disneyland Hong Kong
During Chinese New Year, Disneyland Hong Kong transforms once again after the rush of the Christmas season. This time instead of fluffy snow and holiday wreaths, it is lanterns, red envelopes, chinese lions, drums and gongs...
And in typical Disney fashion, our favourite characters will be there dressed in full Chinese traditional gear to celebrate and wish you Gung Hay Fat Choy!

When? February 12 - March 8, 2015
Where? Hong Kong Disneyland
How Much? CNY events are free with entrance ticket
Here's more on A Golden Chinese New Year at Disneyland Hong Kong
---
Hong Kong International Jewelry Show - March 4 - 8, 2015
The Hong Kong International Jewellery Show is Asia's largest of its kind, higlighting exhibitor's latest collections and masterpieces, certainly a glamorous and glittery event with the latest in trends and design.
Check out the Hall of Jade, the Hall of Time, the Hall of Chic, the Hall of Nature (rare precious stones and pearls)...
For security reasons, the show is only open to trade visitors 18 or older, you must register and bring your passport or ID in person to the Registration Counter and get a validation stamp.
When? March 4 - 8, 2015
Where? Hong Kong Convention and Exhibition Centre, 1 Expo Drive, Wan Chai, Hong Kong
How Much? HK$ 100
More on the Hong Kong Jewelry Show
---
Hong Kong Flower Show - "When Blossoms Dance"
March 20-29, 2015
If you love flowers and greenery, this is a "don't miss". In the middle of the towering skyscrapers of the city, the Hong Kong Flower Show is a bright and fragrant oasis with elaborate displays of flowers and landscaped areas, put together by local and international organisations.
Throughout the show, floral demonstrations, cultural events and competitions are held, and it is certainly a great way to spend a half-day. This year's Theme Flower is the Oncidium, so it is bound to be a very exquisite and delightful event.

When? March 20-29, 2015 9:00 a.m.- 9:00 p.m.
Where? Victoria Park, Causeway Bay.
How Much? HK$ 14, Seniors and Children HK$7.
More images and videos: The Hong Kong Flower Show
---
Art Basel Hong Kong - March 15 - 17, 2015
Art Basel Hong Kong on its third edition, will be bringing the art world together once again as galleries, artists, collectors and art enthusiasts from Asia and all over the world flock to this most prestigious of international art events.
Recognised as the premier art event in Asia, this is where you get to see the latest developments in art from across Asia as well as the best from the West.
When?: March 15 - 17, 2015
Where?: The Hong Kong Convention and Exhibition Centre
How Much? Weekday ticket HK250, weekend ticket HK300, two and four-day tickets also available
More Info: Art Basel Hong Kong
---
Art Central - March 14 - 16, 2015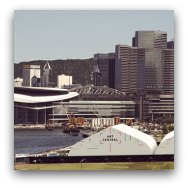 A new exciting art fair is popping up in the waterfront to go head to head with Art Basel...
Art fair veterans Tim Etchells and Sandy Angus, who founded the original Art HK who later became Art Basel are behind this new exhibition which will be housed in a purpose-built tent right on the city's new Central Harbourfront, a 10-minute walk from Art Basel.
Art Central will showcase works from 77 international galleries in this year's inaugural edition.
When?: March 14 - 16, 2015
Where?: The new Central Harbourfront
How Much? Adult HK200, concession and student tickets also available. Discount "Buy One Get One Free" if purchased before March 13.
More Info and tickets: Art Central Hong Kong
---
Big Era - 1960s - World Celebrity Portrait Exhibition
March 11-17, 2015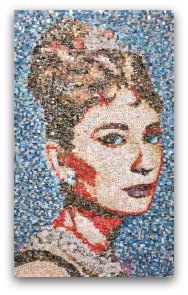 An incredibly unique exhibition by artist and collector Ng Lung Wai.
This latest collection include a number of portraits of famous people of the 1960s, Audrey Hepburn, John F. Kennedy, Marilyn Monroe, Mao Zedong...
What kind of portraits? What makes them so special? The portraits are created with authentic vintage items from 1960s from the artist's own private collection of vintage items and antiques, such as more than 20,000 European stickpin badges, thousands of Hong Kong generic stamps, mosaics, etc.
A huge portrait (500cm x 400cm) of a world renowned celebrity from the 1960s composed of 6,000 mosaics of Marilyn Monroe will also be exhibited.

Tips for viewing: The recommended distance to enjoy most of the portraits is standing 20 metres from the artworks, then get close to appreciate the details of the components, the stickpin badges, mosaics, stamps, etc.
When?: March 11 - 17, 2015 times vary, check website below for exact times. The artist will be present from 4:00 pm to 6:00 pm during the exhibition period
Where?: Outdoor Open Space, Comix Home Base, Mallory Street, Wanchai
How Much? FREE!
More Info: www.bigera1960s.com
---
Asia Contemporary Art Show - March 12 - 15, 2015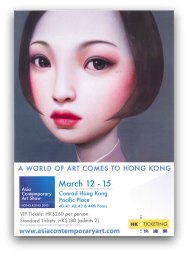 The popular and highly successful Asia Contemporary Art Show, the largest in Asia in terms of the number of artworks offered for sale, is back in March 2015 with an exciting line-up of over 100 exhibiting galleries from 18 countries in Asia, Australia, Europe and North America. The Show moves from May to March, in line with Art Basel Hong Kong's new spring dates.
If you are seriously thinking about acquiring a piece, this one is worth checking out with over 3,000 stunning works of art from Asia and beyond.
All the works can be viewed, and bought, online at www.asiacontemporaryart.com, so even after the doors close, the Show continues online, with new works being added every day.

When?: March 12 - 15, 2015
Where?: The Conrad Hong Kong, Pacific Place, 40th to 44th floors.
How Much? HK 180 (admits 2) VIP tickets HK 260 per person
More Info: Asia Contemporary Art Show
---
Hong Kong International Film Festival - March 23 - April 6, 2015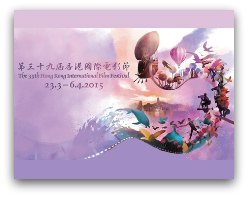 On its 39th year, this is one of Hong Kong's largest cultural events, with over 300 film screenings at Hong Kong's top venues. It is Asia's leading platform bringing together cinematic talent and fans from all over the world.
Ticket prices for screenings are quite reasonable, tickets for weekday matinee screenings for example are only HK$40 and is a great way to get to see some of Hong Kong best architecture from the inside as well!
Venues include the Hong Kong Convention and Exhibition Centre, the Hong Kong Cultural Centre, Hong Kong City Hall, the HK Space Museum, and the HK Science Museum.

More on the Hong Kong International Film Festival
---
Asian Film Awards - March 25, 2015
The Asian Film Awards is a fairly new programme launched in 2007 but is gradually gaining prominence in the film making industry. This is not to be confused with the Hong Kong Film Awards which have been around since 1982.
The Asian Film Award Gala is the kick off to the HK International Film Festival, and presents awards in ten different categories such as Best Film, Best Director, Best Actor and Actress, etc. these are the "Oscars" of Asia.

It is certainly a glittery evening with prominent local and international stars, which over the years has included Jet Li, Andy Lau, Oliver Stone and Donatella Versace.
Attendance is of course by invitation only, but the fans can catch a peek of their favourite celebrities as they arrive at the Red Carpet.
Where? The Venetian Theater, Macau
When? Wednesday March 25, 2015
Here's more on the Asian Film Awards and this year's nominees.
---
Hong Kong Rugby Sevens - March 27-29, 2015
The Hong Kong Sevens is rugby's most prestigious sevens tournament on the International Rugby Board World Series and considered the top event in Hong Kong's Sports calendar.
In three days, 24 teams battle it up at the Hong Kong Stadium for points toward the World Series top ranking.
Tickets sell out as soon as they go on sale, but the event goes beyond the stadium, to say this is one colossal party is an understatement...
Where? Tournament held at Hong Kong Stadium, plus outside giant screens and party tents at the Central Promenade, more partying at Lan Kwai Fong, Soho and Wanchai.
Tickets: Event is sold out as expected.
No tickets? Join in the Hong Kong Sevens Official Fans Party
More than Rugby action at this mega party, which this year features besides the huge TV screens where all games will be telecast live, lots of food and drink options, DJs, samba performances, after match parties AND appearance by the Village People, remember YMCA? yes, THAT Village People on Saturday during the Evening sesion.
When? All three days of the event
Friday March 27, 2015 - 5:30pm to 11:00pm
Saturday and Sunday March 28 and 29, 2015 - 8:30am to 11:00pm
Where? The Hong Kong Observation Wheel in the Harbourfront
How Much? Several packages, Evening Pass from HK 388, One-Day Pass HK 588, Full Pass HK 1,488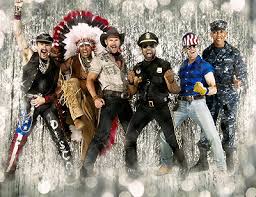 ---
Lunar New Year Lantern Exhibition
The Government of Hong Kong's Leisure and Cultural Services Department sponsors a series of events to foster Chinese ethnic culture to residents and tourists alike.
As part of the Lunar New Year festivities, the department sets up an amazing annual Lantern Exhibition and the theme varies from year to year.
When? February 12 to March 22, 2015. Displays are lit 6:30pm to 11pm daily.

Where? Hong Kong Cultural Centre Piazza by the Water Pools in front of the Clocktower, Tsim Sha Tsui.
How Much? Free
More Info: The Lunar New Year Lantern Festivals
---
Hong Kong Arts Festival - February 27 - March 29, 2015
On its 43rd year, this is Hong Kong's foremost event dedicated to the performing arts.
All genres of the performing arts are well represented including concerts, ballets, operas, drama by leading international orchestras, performers and artists in world-class venues.
For this year's line up and ticket information check the official site www.hk.artsfestival.org
---
Ongoing Hong Kong Events for March, 2015
Pulse: Hong Kong's Newest 3D Light Show
Hong Kong Pulse is the city's newest light show, a great FREE show with spectacular 3D audiovisual effects in the Kowloon harbourfront at the Hong Kong Cultural Centre and the TST Clock Tower, just a short walk from the Tsim Sha Tsui Star Ferry station and the Avenue of the Stars.
This month, the show runs through the Chinese New Year season and the theme is of course Spring Festival-related. There are four nightly sessions, each 15 minutes long.
When?: February 14 - March 5, 2015 (except February 19) - 8:30pm, 9:00pm, 9:30pm and 10:00pm nightly
Where?: Hong Kong Cultural Centre and Clock Tower
How Much?: FREE
More info: Hong Kong Pulse.
---
Hong Kong Cultural Events
These are some popular ongoing events that are worth checking out, specially since they are FREE or offered for a very low fee!
These events feature some of the great and ancient traditions of the territory and are offered by experts in their corresponding fields:
The Symphony of Lights
The Symphony of Lights is Hong Kong's light and sound show, a tribute to the city and its people, their diversity, energy and vitality.
The stage is the entire city, which is what makes it so unique, you can watch the lights from just about anywhere in the waterfront.
This free show offered by the city, takes place every night at 8:00 pm and lasts aboout 15 minutes.

When?: Every Night
Where?: Can be seen from both sides of Victoria Harbour
How Much? Free
Click here for more on Hong Kong's Symphony of Lights and best spots to watch.
---
The Happy Valley Horse Races
Happy Valley Hong Kong whether or not you are a horse racing enthusiast is an experience not to be missed!
The beautiful horses, the skillful jockeys, the crowds going wild, they all add up to an exciting, fun-filled, thrilling atmosphere in a world-class venue.
The Happy Valley race course itself is a sight in itself, the city has built around it through the years and it is now practically surrounded by skyscrapers, an awesome experience specially at night when the city is illuminated.

When?: Wednesday Nights. First race starts at 7:15 p.m. and the gates open at 5:15 p.m. The races are done by 11:00 p.m.
Where?: Happy Valley Race Course
How Much? Depends, there are many ways to experience the races, from General Stand to Private Boxes and special packages including dinner and drinks. General Stand entrance starts at HK10.
Click here for more on Happy Valley Horse Racing, how to get there and options for viewing the races.
---
Hong Kong Events
Thank you for visiting www.hong-kong-traveller.com!
Here is to a wonderful Hong Kong travel experience!