Hong Kong Festivals and Events
March 2016
Art Basel Hong Kong, Tai Kok Tsui Temple Fair,
Hong Kong Flower Show...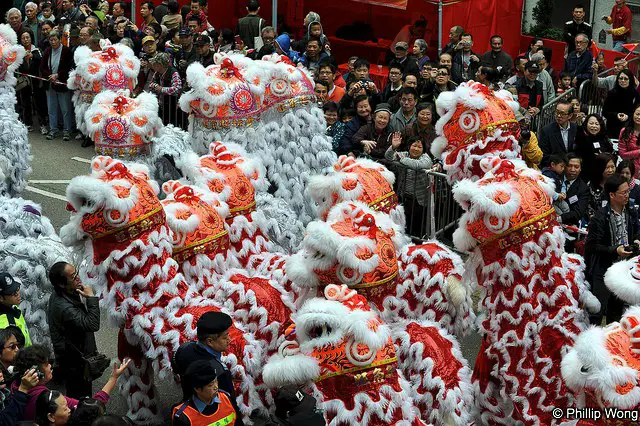 The Chinese New Year celebrations have come and gone but if you haven't had enough of colourful festivals, don't miss the Tai Kok Tsui Temple Fair which features the fantastic 18 Lions Dance on Quincuncial Piles and the 500-Feet Luminous Night Dragon Dance Performance.
There's much more to go around this month...
In the cultural front, this month welcomes Asia's premier art events, Art Basel Hong Kong, newcomer Art Central, and a plethora of satellite fairs and exhibitions in what has now become Hong Kong Art Week.
The Hong Kong Film Festival, one of Asia's most influential events, gets underway this month.
Also note that Easter holidays are public holidays observed in Hong Kong, this year will be from March 25-28, 2016.
Temperatures will start picking up soon so try to get outdoors and enjoy, spring is in full bloom at the Hong Kong Flower show at Victoria Park!

Here's this month's line-up:
Ongoing Events in March 2016
We Recommend...
This month is all about art, art, art! Art lovers, curiousers and enthusiasts will enjoy this behind-the-scenes tour of Hong Kong's gallery world.
For nature lovers, a trip to the marshes and wetlands is heaven as thousands of migratory shorebirds can be seen getting ready to head north towards their breeding grounds. These biking adventures give you a great chance to get outdoors and enjoy!
HK250 HKD200 Soho Gallery Walk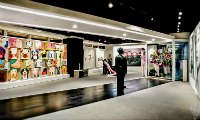 Enrich your art experience and gain an insight into artwork valuation and auction secrets!
More details at Klook.com
HKD 300 Eco Biking Adventures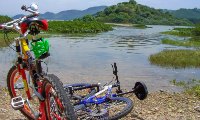 Explore wetlands, bike along rivers, savor local fare, catch the sunset...
More details at Klook.com
Hot offers and discount tickets
The following are some of the best Hong Kong deals available
---
What's Happening This Month...
Tai Kok Tsui Temple Fair - March 6, 2016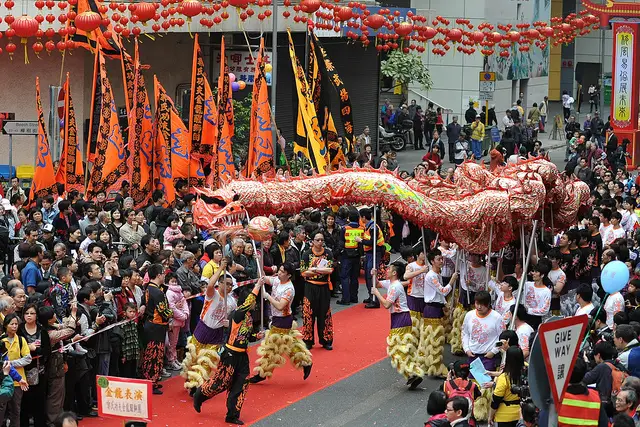 This is a full day of colorful celebrations which include
the temple fair grand parade
the fantastic 18 Lions Dance on Quincuncial Piles
the 500-Feet Luminous Night Dragon Dance Performance
Be prepared for lots of lions, dragons, kung fu, cultural performances, drumming, dances, singing, feasts, crafts... don't forget your camera!

When? Sunday, March 6, 2016.
Where? Fuk Tsun Street in Kowloon, it is only a 10 minute walk from the Mongkok MTR station.
How Much? Free!
More on the Tai Kok Tsui Temple Fair here!
---
Hong Kong International Jewelry Show - March 3 - 7, 2016
The Hong Kong International Jewellery Show is Asia's largest of its kind, higlighting exhibitor's latest collections and masterpieces, certainly a glamorous and glittery event with the latest in trends and design.
Check out the Hall of Jade, the Hall of Time, the Hall of Chic, the Hall of Nature (rare precious stones and pearls)...
For security reasons, the show is only open to trade visitors 18 or older, you must register and bring your passport or ID in person to the Registration Counter and get a validation stamp.
When? March 3 - 7, 2016
Where? Hong Kong Convention and Exhibition Centre, 1 Expo Drive, Wan Chai, Hong Kong
How Much? HK$ 100
More on the Hong Kong Jewelry Show
---
TEDx @ Lignan University Theme: BOLD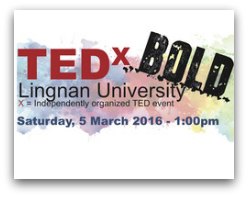 This year Lingnan University's TEDx on its fourth year, will be setting the stage for individuals who embody what it means to be bold.
Speakers from different walks of life will demonstrate how boldness transcends the individual and enters daily life.
Speakers will retell their personal stories that led them down a path to boldness. As the saying goes, "Be bold and stand out!"
When? Saturday, March 5, 2016 - 1:00 pm to 5:30 pm
Where? Lingnan University - 8 Castle Peak Road, Tuen Mun
How Much? HK$ 25
More Info and Tickets: TED.com TEDxLignanUniversity
---
5 Seconds of Summer Sounds Live Feels Live Tour
March 10, 2016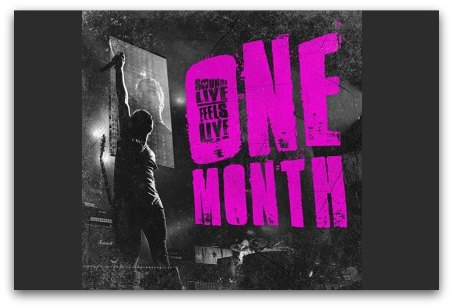 5 Seconds of Summer, the Sydney Australia stadium-packing band with punk roots with their latest Sounds Live Feels Live tour that will take them across the world until almost 2017 is making a stop for one night only at AsiaWorld Arena in Hong Kong!
When? Thrusday March 10, 2016 at 8:00 pm
Where? AsiaWorld Expo, Hall 10
How Much? HK$ 880+ Find Tickets
---
Hong Kong Flower Show - "When Blossoms Dance"
March 11-20, 2016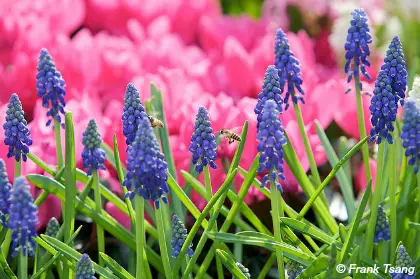 If you love flowers and greenery, this is a "don't miss". In the middle of the towering skyscrapers of the city, the Hong Kong Flower Show is a bright and fragrant oasis with elaborate displays of flowers and landscaped areas, put together by local and international organisations.
Throughout the show, floral demonstrations, cultural events and competitions are held, and it is certainly a great way to spend a half-day. This year's Theme Flower is the Oncidium, so it is bound to be a very exquisite and delightful event.

When? March 11-20, 2016 9:00 a.m.- 9:00 p.m.
Where? Victoria Park, Causeway Bay.
How Much? HK$ 14, Seniors and Children HK$7.
More images and videos: The Hong Kong Flower Show
---
Disney Springtime Egg-stravaganza - March 17 - May 29, 2016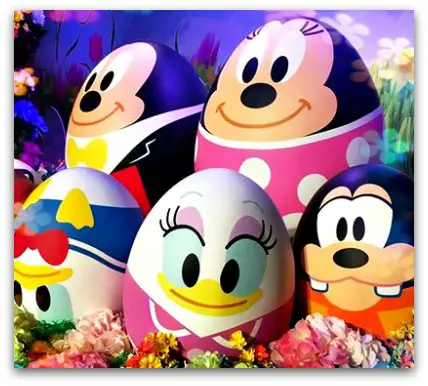 Join in the Disney Character Egg Hunt at all seven themed lands where over 100 Disney eggs will be scattered around and hidden in every corner imaginable. There will be a special edition Egg-stravaganza Guide Map to help you locate them!
The spring celebrations add more magic to the rich lineup of this year's 10th Anniversary clebration. Mickey, Minnie and the gang will be sporting their new "Blossom Garden" themed spring outfits!
When? March 17 - May 29, 2016
Where? Hong Kong Disneyland
How Much? Disney Springtime Egg-stravaganza activities are free with Park Admission, Adults HK499 Children (3-11) HK355.
Remember you can buy discount tickets online at Klook.com:
---
Art Basel Hong Kong - March 24-26, 2016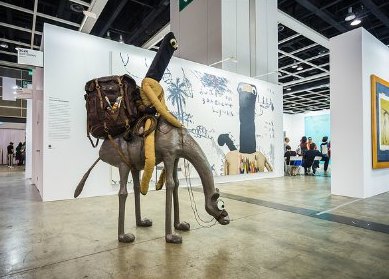 Art Basel Hong Kong on its third edition, will be bringing the art world together once again as galleries, artists, collectors and art enthusiasts from Asia and all over the world flock to this most prestigious of international art events.
Recognised as the premier art event in Asia, this is where you get to see the latest developments in art from across Asia as well as the best from the West.
When?: March 24 - 26, 2016
Where?: The Hong Kong Convention and Exhibition Centre
How Much? Vernissage HK850, Weekday ticket HK250, weekend ticket HK350, two and three-day tickets, concession tickets, evening tickets also available
More Info: Art Basel Hong Kong
---
Art Central - March 23 - 26, 2016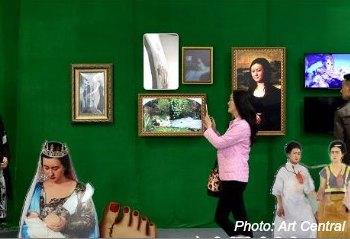 A new exciting art fair has popped up in the waterfront to go head to head with Art Basel...
Art fair veterans Tim Etchells and Sandy Angus, who founded the original Art HK who later became Art Basel are behind this new exhibition which will be housed in a purpose-built tent right on the city's new Central Harbourfront, a 10-minute walk from Art Basel.
Art Central will showcase works from over 100 exhibitors and international galleries in this highly anticipated second edition.
When?: March 23 - 26, 2016
Where?: The new Central Harbourfront
How Much? Adult HK230, concession and student tickets also available. Discount "Buy One Get One Free" with advanced online purchase.
More Info and tickets: Art Central Hong Kong
---
Asia Contemporary Art Show - March 24 - 27, 2016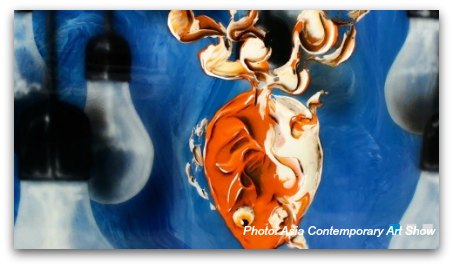 The popular and highly successful Asia Contemporary Art Show, the largest in Asia in terms of the number of artworks offered for sale, is back in March 2016 with an exciting line-up of over 100 exhibiting galleries from 18 countries in Asia, Australia, Europe and North America. The Show moves from May to March, in line with Art Basel Hong Kong's new spring dates.
If you are seriously thinking about acquiring a piece, this one is worth checking out with over 3,000 stunning works of art from Asia and beyond.
All the works can be viewed, and bought, online at www.asiacontemporaryart.com, so even after the doors close, the Show continues online, with new works being added every day.

When?: March 24 - 27, 2016
Where?: The Conrad Hong Kong, Pacific Place, 40th to 43rd floors.
How Much? HK 220
More Info: Asia Contemporary Art Show
---
Easter - March 25 - 28, 2016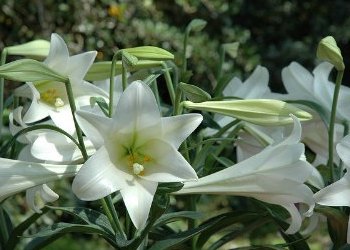 Easter in Hong Kong, as part of the British legacy, is a public holiday with a long weekend of days off from Good Friday to Easter Monday. For 2016, the Easter holidays will be from March 25 - 28, 2016.
Uplifiting services, easter egg hunts, champagne brunches... here's what's happening this Easter in Hong Kong
---
Hong Kong International Film Festival - March 21 - April 4, 2016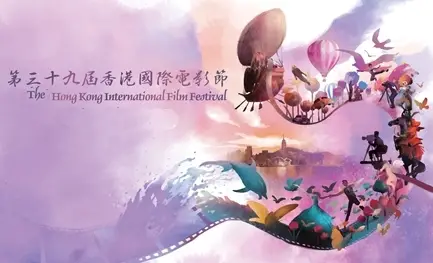 On its 40th year, this is one of Hong Kong's largest cultural events, with over 300 film screenings at Hong Kong's top venues. It is Asia's leading platform bringing together cinematic talent and fans from all over the world.
Ticket prices for screenings are quite reasonable, tickets for weekday matinee screenings for example are only HK$40 and is a great way to get to see some of Hong Kong best architecture from the inside as well!
Venues include the Hong Kong Convention and Exhibition Centre, the Hong Kong Cultural Centre, Hong Kong City Hall, the HK Space Museum, and the HK Science Museum.

More on the Hong Kong International Film Festival
---
Asian Film Awards - The Oscars of Asia
The Asian Film Awards is a fairly new programme launched in 2007 but is gradually gaining prominence in the film making industry. This is not to be confused with the Hong Kong Film Awards which have been around since 1982.
The Asian Film Award Gala is the kick off to the HK International Film Festival, and presents awards in ten different categories such as Best Film, Best Director, Best Actor and Actress, etc. these are the "Oscars" of Asia.

It is certainly a glittery evening with prominent local and international stars, which over the years has included Jet Li, Andy Lau, Oliver Stone and Donatella Versace.
Attendance is of course by invitation only, but the fans can catch a peek of their favourite celebrities as they arrive at the Red Carpet.
Where? The Venetian, Macao
When? Thursday, March 17, 2016
Here's more on the Asian Film Awards and this year's nominees.
---
Hong Kong Arts Festival - February 19 - March 20, 2016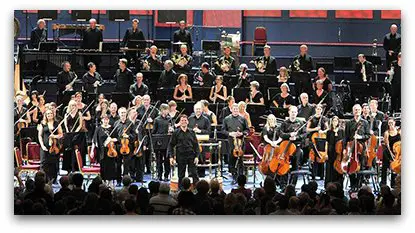 On its 44th year, this is Hong Kong's foremost event dedicated to the performing arts.
Five weeks of spectacular performances with all genres of the performing arts well-represented including concerts, ballets, operas, drama by leading international orchestras, performers and artists in world-class venues.
This year's line up include the Royal Shakespeare Company, Rundfunkchor Berlin, Teatro Regio Torino, sensational American vocalist Lisa Fischer, the Jingju Theater Company of Beijing and many more.
For more on this year's line up and ticket information check the official site www.hk.artsfestival.org
---
The Russian Ball 2016 - March 6, 2016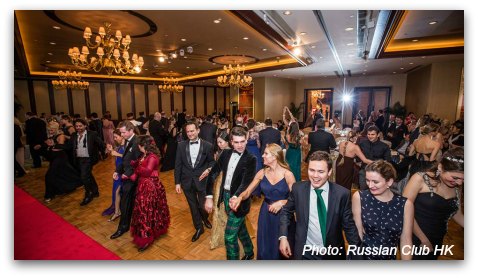 The Russian Ball 2016 is titled "The Romanov Ball", in commemoration of the 125th anniversary of the last Tsar Nikolas II of Russia's journey to the Far East.
The spectacular location, delightful decorations and black tie dress code will instantly set the royal ball atmosphere and prepare guests for a glamorous night of mingling and ballroom dancing, all in support of a terrific cause, The First Hospice For Children in Moscow.
When? March 6, 2016 - 7:00 pm to 11:00 pm
Where? Island Shangri-La Hotel, Island Ballroom
How Much? Individual tickets: Platinum HKD3,000, Gold HKD 2,700, Silver HKD 2,000
Tables (10 seats) Platinum HKD 30,000, Gold HKD 25,000, Silver HKD 18,000
More Info Russian Club in Hong Kong
---
Ongoing Hong Kong Events for March, 2016
Hong Kong Cultural Events
These are some popular ongoing events that are worth checking out, specially since they are FREE or offered for a very low fee!
These events feature some of the great and ancient traditions of the territory and are offered by experts in their corresponding fields:
The Symphony of Lights
The Symphony of Lights is Hong Kong's light and sound show, a tribute to the city and its people, their diversity, energy and vitality.
The stage is the entire city, which is what makes it so unique, you can watch the lights from just about anywhere in the waterfront.
This free show offered by the city, takes place every night at 8:00 pm and lasts aboout 15 minutes.

When?: Every Night
Where?: Can be seen from both sides of Victoria Harbour
How Much? Free
Click here for more on Hong Kong's Symphony of Lights and best spots to watch.
---
The Happy Valley Horse Races
Happy Valley Hong Kong whether or not you are a horse racing enthusiast is an experience not to be missed!
The beautiful horses, the skillful jockeys, the crowds going wild, they all add up to an exciting, fun-filled, thrilling atmosphere in a world-class venue.
The Happy Valley race course itself is a sight in itself, the city has built around it through the years and it is now practically surrounded by skyscrapers, an awesome experience specially at night when the city is illuminated.

When?: Wednesday Nights. First race starts at 7:15 p.m. and the gates open at 5:15 p.m. The races are done by 11:00 p.m.
Where?: Happy Valley Race Course
How Much? Depends, there are many ways to experience the races, from General Stand to Private Boxes and special packages including dinner and drinks. General Stand entrance starts at HK10.
Click here for more on Happy Valley Horse Racing, how to get there and options for viewing the races.
---
Hong Kong Events
Thank you for visiting www.hong-kong-traveller.com!
Here is to a wonderful Hong Kong travel experience!