Hong Kong Day Trips: Macau
Macau, a former Portuguese enclave, is an astounding mixture of colonial charm, Chinese zest and glitzy casinos just a short one-hour ferry ride from Hong Kong.
With convenient sailings every 15 minutes throughout the day, it is one of the most popular Hong Kong day trips that offers something different, whether it is some enticing Portuguese and Macanese cooking, striking colonial architecture, a UNESCO World Heritage city center, a hand at the baccarat tables or stint at the slot machines.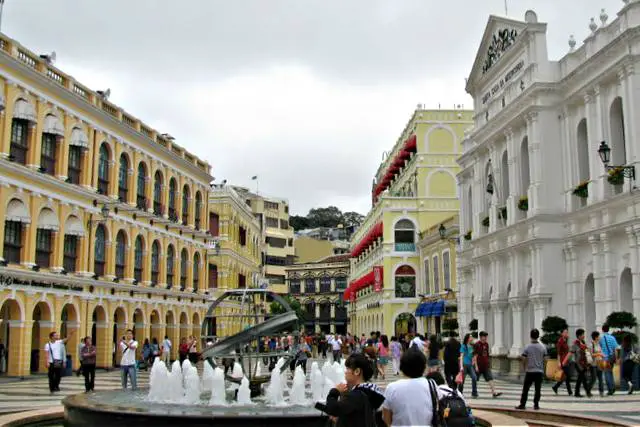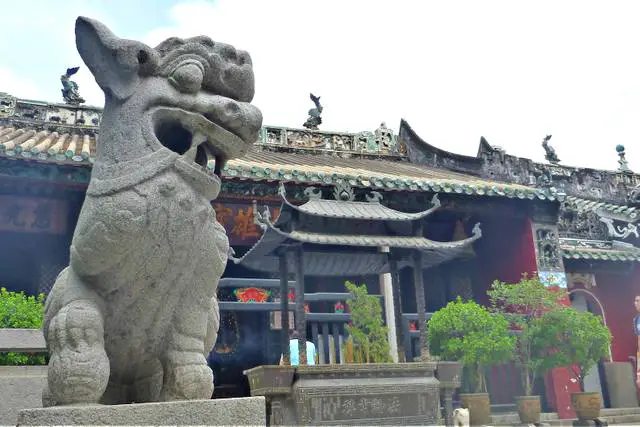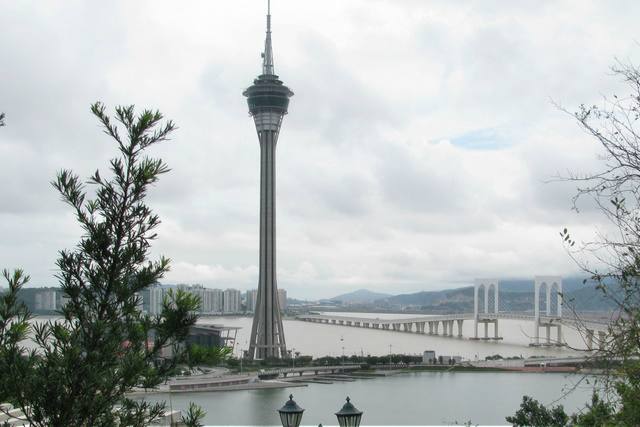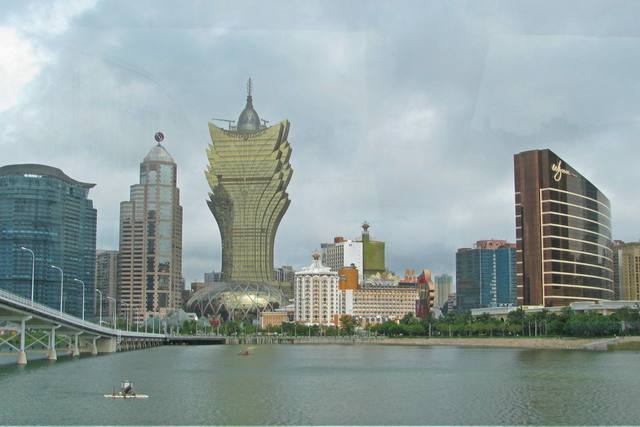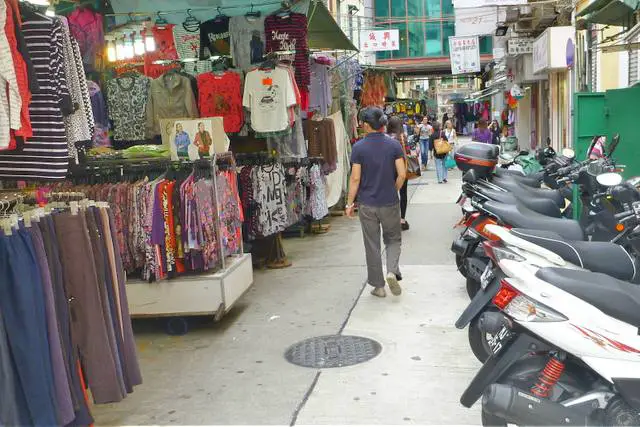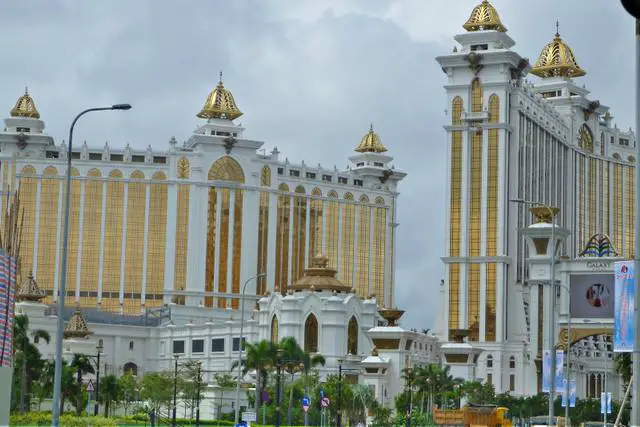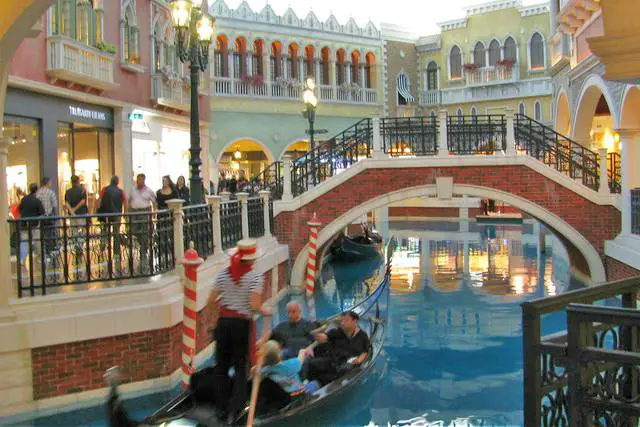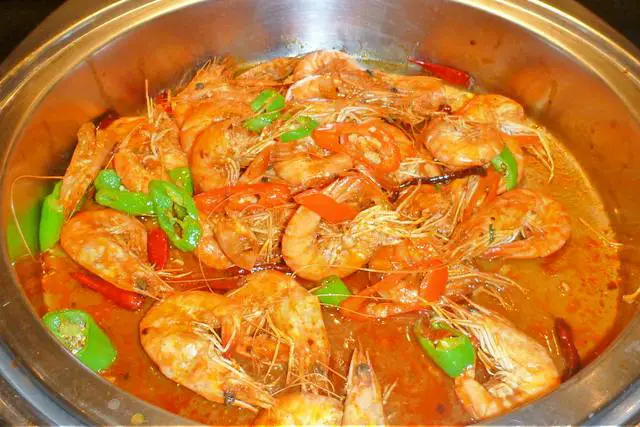 Here's more on our favourite Macau attractions and a map with their locations.
Whether travelling on your own or with a guided tour, you will need your passport to enter Macau and to re-enter Hong Kong.
You will need to fill out an Arrival Card when entering Macau, and again a Hong Kong Arrival card upon your return.
A Macau Visa is not required for most visitors. In cases where a visa is required, it can be obtained upon arrival at the immigration checkpoint, with the exception of passport holders from the following countries: Bangladesh, Nepal, Nigeria, Pakistan, Sri Lanka, Vietnam.
Here's more on Macau Visa requirements.
Money: Macau has its own currency, the Pataca. The exchange rate to the HK dollar is slightly lower, one Macanese Pataca equals 0.97 Hong Kong Dollars at the time of this writing. There are ATM's at the ferry stations, casinos, etc. if you wish to exchange money for small purchases, taxis, meals, etc. although most everybody will accept Hong Kong dollars (since it is on their favour), any change you receive back will be in Patacas.
DIY Day Trip to Macau
Getting There: The Hong Kong - Macau Ferry
Getting to Macau and back is fast, easy and convenient with the Macau Ferries.
Macau Ferries from Hong Kong depart from both Kowloon and Hong Kong Island. The journey takes around one hour.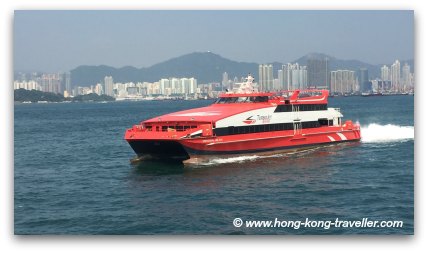 The TurboJet Macau Ferry
There are two terminals in Macau, the main Terminal and the Taipa Terminal.
The Taipa Terminal services the Cotai Strip and is convenient if you are going to the Casinos or to catch a show at one of the fantastic venues at City of Dreams i.e. The House of Dancing Water, a highlight concert or event. For visiting the historical center of Macau the Main Terminal is more convenient.
If you happen to end up at the Cotai Ferry Terminal rather than the main Macau Terminal (or viceversa) there are free shuttle services operated by the hotels and both terminals and they run non-stop so it is not much of a problem, in fact, you get to see a bit more of Macau!
TurboJET Ferries service the Main Macau Ferry Terminal and the CotaiJet ferries go to the Taipa Terminal.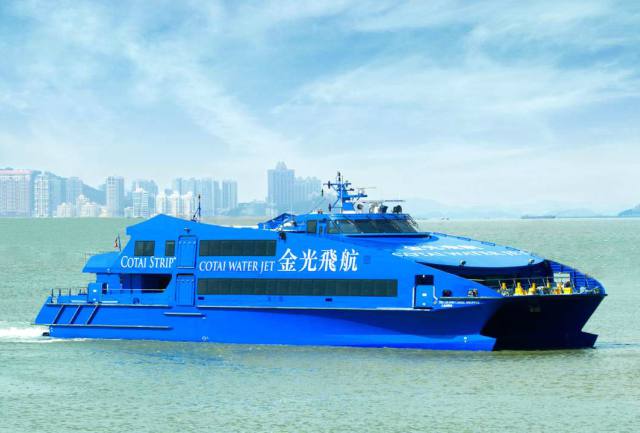 The Cotai Ferry
Ferries to Macau leave from two terminals in Hong Kong:
Ferry from Hong Kong Island sails from the Macau Ferry Terminal in Central/Sheung Wan
The Kowloon Ferry departs from the China Ferry Terminal at 33 Canton Road in Tsim Sha Tsui
How often do Macau Ferries run?
TurboJET Ferries to/from Hong Kong Island run more frequently, every 15 minutes. Additional sailings with departures every 5 minutes are added during peak hours
TurboJet to/from Kowloon runs every 30 minutes
Cotai Ferry to/from Hong Kong Island runs every 30 minutes
Cotai Ferry to/from Kowloon is least frequent with only a few sailings per day
Keep an eye on the return times as sailings are more sporadic later in the evening.
Different schedules apply during holidays and weekends. It is a good idea to pre-book during busy periods.
How Much Are Hong Kong/Macau Ferry Tickets? Where Can We Get Discount Tickets?
One Way tickets from either Kowloon or Hong Kong Island cost HK154 - HK165 (US$20 - US$21) for either TurboJet or CotaiJet, more during weekends and holidays or night sailings.
Remember you can get Turbojet and CotaiJet Macau Ferry Discount Tickets from Klook.com:
TurboJet Macau Ferry Discount Tickets are as follows:
Round Trip Weekday Daytime: HK317 HK308 US$ 40
Round Trip Weekend Daytime: HK343 HK336 US$ 43
One-Way Weekday, One-Way Weekend, Day or Night: HK389 HK350 US$ 45
One-Way Weekday: HK200 HK165 US$ 22
One-Way Weekend: HK200 HK175 US$ 23
More information and Booking Macau TurboJet Ferry Tickets ››
CotaiJet Macau Ferry Discount Tickets are as follows:
Round Trip Daytime Weekday ticket: HK319 HK304 US$ 40
Round Trip Weekend Ticket: HK344 HK321 US$ 42
One-Way Weekday, One-Way Weekend Day or Night: HK391 HK334 US$ 43
One-Way Weekday: HK201 HK170 US$ 22
One-Way Weekend: HK201 HK160 US$ 21
More information and Booking Macau TurboJet Ferry Tickets ››
Getting Around:
Getting around in Macau is relatively easy and inexpensive. Taxis and buses are plentiful. Check out what Macau attractions you would like to visit and their locations on this map and decide on a plan.
From the Ferry terminal getting into town is easy with Bus #3, which will bring you to the main square in the center of town. From there, the Ruins of St. Paul are within walking distance and just around in the area there are many alleys and lanes worth checking out for trinkets and some great local food.
And of course there are the free shuttles that run from the different hotels and casinos and the Ferry Terminals. You can't miss them as you exit the station.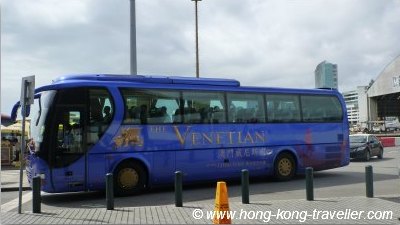 Shuttles for the Grand Lisboa bring you close to the center of town. For the Cotai Strip, take the Venetian or the Galaxy Shuttles.
The Hop On Hop Off Open Top Bus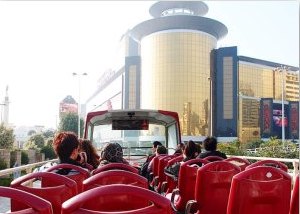 This is a wonderful way to see all that Macau offers, conveniently departing from the Macau Ferry Terminal, so you can hop-on as soon as you arrive and start exploring.
There are 16 stops which will cover Macau's best sights as you hop-off at your leisure. To go the entire loop non-stop takes approximately 70 minutes and buses depart every 45 minutes.
The bus route covers both the historical center as well as the glitzy Cotai strip. All of the above highlights are covered in the loop: Kun Iam Statue, Grand Lisboa, Largo do Senado, Ruins of St Paul, Macau Tower, A-ma Temple, and the Casinos at the Cotai Strip.
When? Daily 9:20 am - 4:05 pm
Where? Departs and ends at the Macau Ferry Terminal
How Much? One Day Sightseeing Pass Adults (12+) HK$150 HK$125 US$16, Children (2-11) HK$100 HK$84 US$11
More Info, Booking and Route - Macau Hop On Hop Off Open Top Bus Tour ››
The Macau Day Trip Guided Tour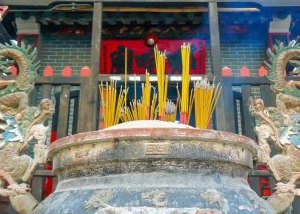 Everything is arranged for you, all the transportation and sightseeing is taken care of. No guessing which ferry or bus to take, what could be more convenient?
Tour Highlights include:
Transport to/from Hong Kong hotels
Ferry transport to/from Macau
Lunch
Sightseeing by coach covering:

City center and Ruins of St. Paul
Kun Iam Temple
Macau Tower
A-Ma Temple
Casinos
Macau Day Trip from Hong Kong US$98 - More information and Booking ››
Thank you for visiting www.hong-kong-traveller.com!
Here is to a wonderful Hong Kong travel experience!