Ocean Park Halloween Fest 2016
From Family-Friendly Tricks to Heavy Duty Horror...
Ocean Park Halloween Kicks Off October 2, 2016
Ocean Park claims the largest Halloween theme park event in Asia, and for the occassion, over 1,000 additional staff and performers are brought in to haunt and amuse you.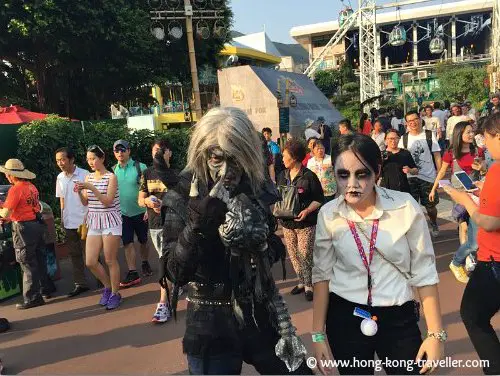 There's lots of creepy fun for the little ones during the day throughout the park which transforms into pumpkin and ghost land for the occasion.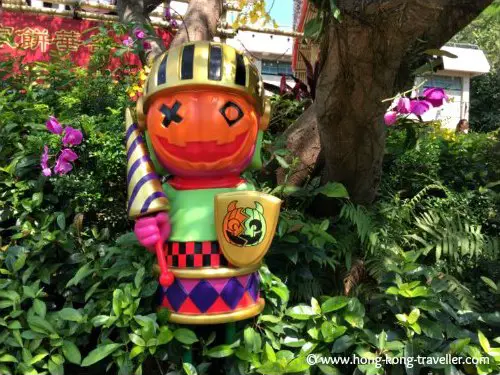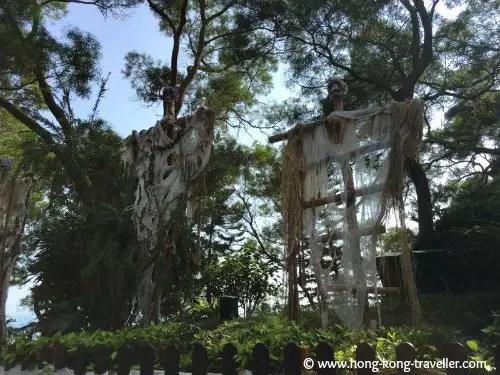 The themes and attractions vary from year to year ranging from popular characters to generic haunted spooky themes. We've had Doraemon in the past, and this year's Halloween theme is Ghostbusters, commemorating the film's reboot.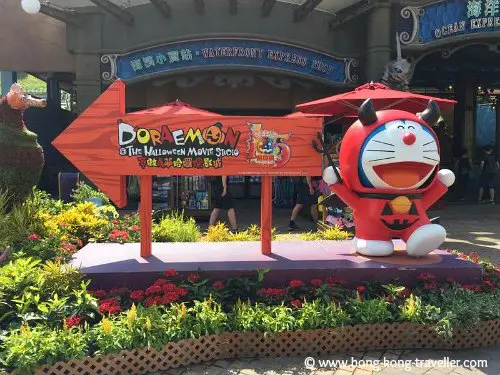 Family-friendly actvities include games, costume contests, live stage shows, and a Trick or Treat Pumpkin Trail...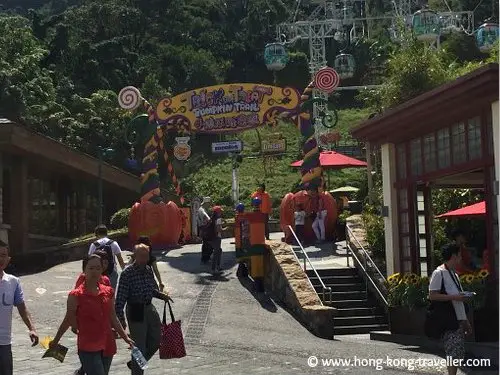 Some one-of-a-kind family-friendly attractions featured this year:
Ghosbusters Academy where you can take a peek at the Ghostbusters' secret base in the fire station
...Sugary Spooky Village... the longest outdoor walk-through trick or treat experience in Hong Kong...
...The Legendary Palace, with its very own exclusive Halloween Ghost Hunt App... and more!
And for the heavy-duty horror lovers, there is also plenty to choose from including Haunted Houses and over a dozen Halloween Bash shows exhibiting some of the best in the fright industry.
Shows include talent competitions, ghostly catwalk apparitions, rock concerts and mega parties, all happening after dark throughout the park.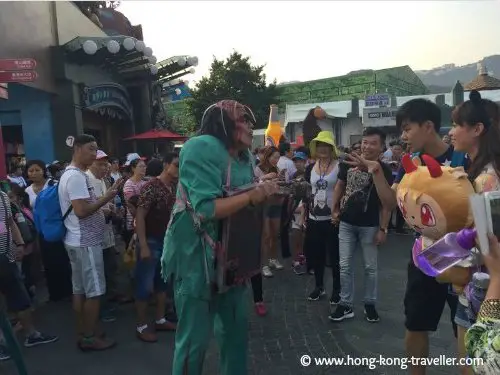 The Ocean Park Haunted Houses as well as the shows are some of the best in technological and state-of-the-art terror design.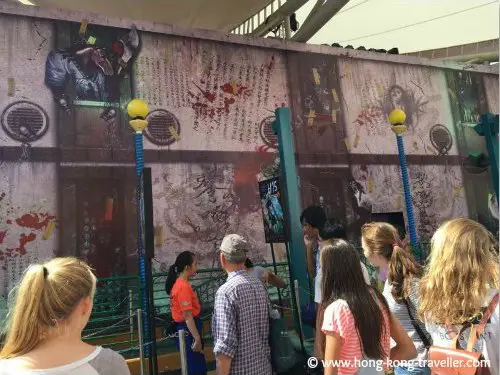 All sorts of unexpected horrors can be found this year at...
School of Shadows... an abandoned school where all the students have disappeared... without a trace...
Club Blood where Asian superstar Danson Tang D.T. holds a party every night and tonight you are invited...
Palace of Death... Escape over the bridge of hell and run past the altar of ghosts if you want to stay alive!... and many more...
As in last year, one of this year's Halloween highlights will be 16+ "restricted only to persons 16 years of age or above capable of withstanding extreme fear..."
Ocean Park Halloween Fest 2016
When?: Selected dates from October 2 - October 31, 2016
Time: Park opens at 10:00 am, Halloween activities from 11:00 on
How Much? General Admission Adults HK 385, Children HK 193. The all day-and-night ticket gives access to the Halloween shows and attractions. You can buy a "Premium Ticket" that gives you priority access to some of the most popular regular and Halloween activities for Adults HK 690 and Children HK 345.
Remember you can buy discount tickets online at Klook.com:
Ocean Park Discount Tickets Adult H385 HKD334 Children HK193 HKD169
More info: Here's more on Ocean Park's 2016 Halloween Fest.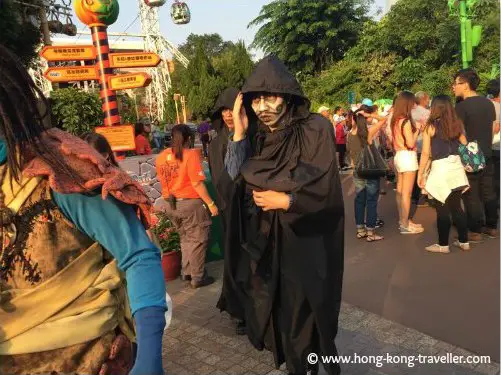 Have a frightfully spooky Halloween!!!
---
Once in a Lifetime Experiences at Ocean Park...
Fantastic Chance:
Honorary Panda Keeper
+ Souvenir Photo
HKD 1380 (US$183)
A 2-hour one-of-a-kind experience as you go behind the scenes of the panda enclosure, put on a special keeper's uniform and assist with the daily care of the pandas.
More info and details
Animal Encounters:
Dolphins, Seals or Penguins!
From HKD 1180 (US$152)
Get up close to Ocean Park's stars: dolphins, seals or penguin encounters where you can meet, play, feed and learn more about these incredible creatures from qualified trainers and keepers.
More info and details
Thank you for visiting www.hong-kong-traveller.com!
Here is to a wonderful Hong Kong travel experience!