Starlight Garden
Mesmerizing Delight...
Starlight Garden at the New Town Plaza in Sha Tin always rises to the occasion during the Christmas holidays. Each year, it brings a different display, light show or some other array that has become a highly anticipated crowd magnet.
In the past, we have had the fantastic Starlight Romance, a stunning coreography and one-of-a-kind surreal show with hundreds of thousands of shimmering LED lights.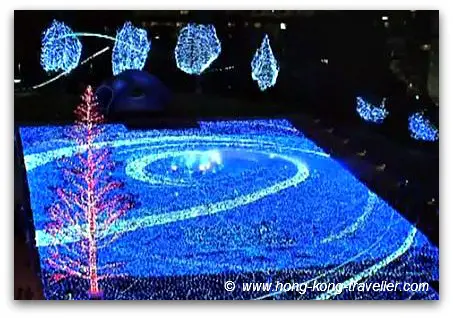 Lights and sparkles dashing like runaway comets creating a fantastic backdrop to the Christmas holiday festive atmosphere.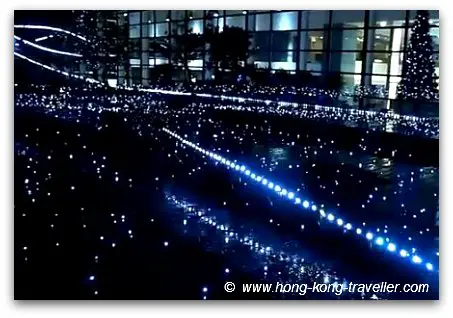 The 2015 Starlight Garden features "Glassy Avenue", and all matter of glass blowing and glass lamp making, with American glass artist James Hayes.
Where?: The New Town Center is located in Sha Tin, the New Territories, not exactly in the main central areas of Hong Kong but very well worth the trip. It is very easy to get there with the MTR. The displays are normally at the Outdoor Gardens on Level 7, and on the 3rd Floor at the Mall's arched glass canopy.
How Much?: Free
When?: Displays from December 1, 2015 to January 15, 2016 from 12:00 noon to 10:00 pm
More Info: For schedule of Glass blowing and Lamp Working workshops offered see 2015 Starlight Garden "Glassy Avenue" at New Town Plaza
Hong Kong Events
Thank you for visiting www.hong-kong-traveller.com!
Here is to a wonderful Hong Kong travel experience!