Starlight Garden
Mesmerizing Delight at New Town Plaza...
Starlight Garden at the New Town Plaza in Sha Tin always rises to the occasion during the Christmas holidays. Each year, it brings a different display, light show or some other array that has become a highly anticipated crowd magnet, and specially for couples, this is certainly the perfect place for that perfect romantic selfie...
In the past, we have had the fantastic Starlight Romance, a stunning coreography and one-of-a-kind surreal show with hundreds of thousands of shimmering LED lights.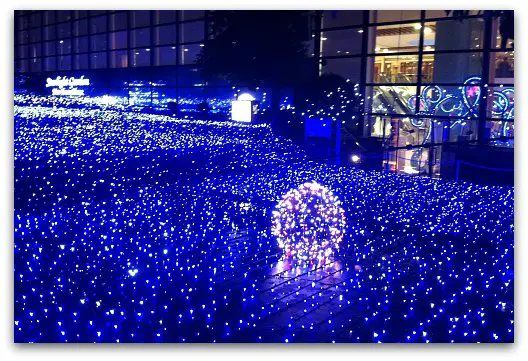 Lights and sparkles dashing like runaway comets creating a fantastic backdrop to the Christmas holiday festive atmosphere.
2016 Starlight Garden
The 2016 Starlight Garden features "Milky Way In Town"...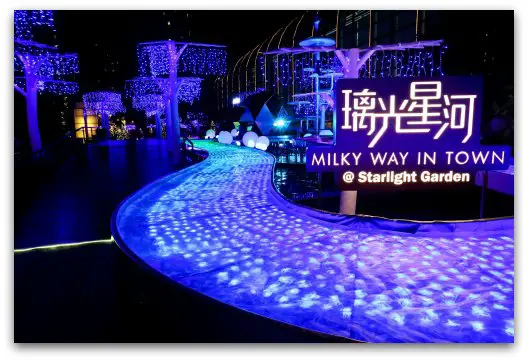 ... a stunning display reminiscent of a romantic starship...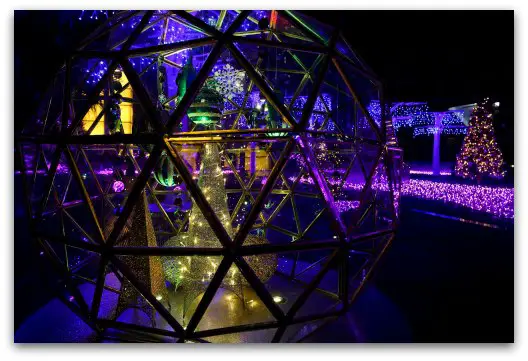 ...with a 300-foot long promenade of fantastic sea water reflections...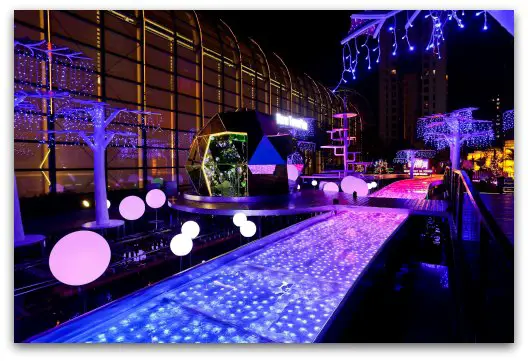 ...a river of rainbow colours...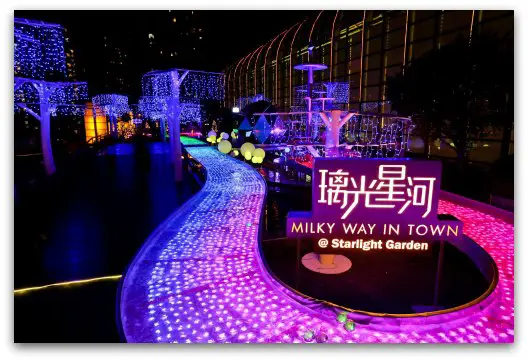 ... surrounded by shimmering trees brimming with snowflakes and lights...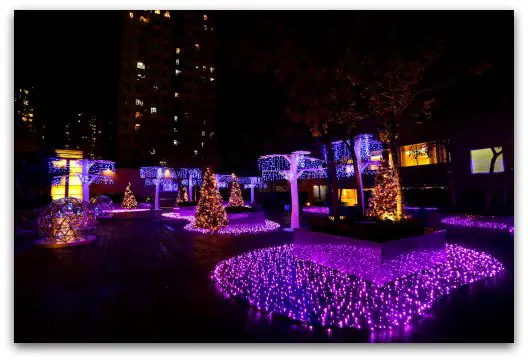 This year features the Magical House of Mirrors which was constructed entirely of reflective glass, the dimly-lit interior lights up magically when voices are heard.
And for photography fans, the Transpicuous Water Droplet Workshop conducted by Photographer Carrie Chan will guide participants in how to snap mesmerizing macro shots with the subject appearing through crystal-like water drops, resulting in ethereal and gorgeous images.
Workshops will run on December 17-18, 24-26, on L7 Starlight Garden. Shoppers who spend HK$1,500 or more are eligible to join the workshop. Spots limited. First come first served
And don't miss New Town Plaza's arched glass canopy on Level 3 which has been transformed into an artsy and soulful galaxy. With glittering Christmas trees --the tallest one reaches 8-metres high!
Where?: The New Town Center is located in Sha Tin, the New Territories, not exactly in the main central areas of Hong Kong but very well worth the trip. It is very easy to get there with the MTR. The displays are at the Outdoor Gardens on Level 7.
How Much?: Free
When?: December 1, 2016 to January 15, 2017 from 12:00 noon to 10:00 pm
More Info: 2016 Starlight Garden "Milky Way In Town" at New Town Plaza
Hong Kong Events
Thank you for visiting www.hong-kong-traveller.com!
Here is to a wonderful Hong Kong travel experience!