The Jelly Fish Aquarium at Ocean Park
The Sea Jelly Spectacular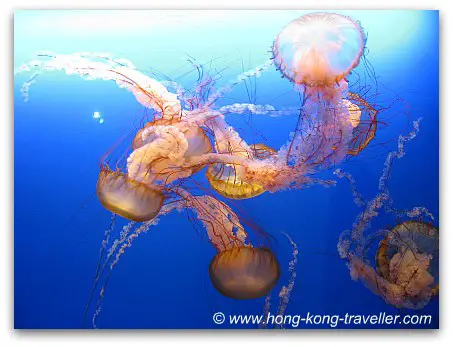 The
Jelly Fish Aquarium at Ocean Park
is more than a great display of these marine creatures, it is a spectacular show with state-of-the-art lighting and music.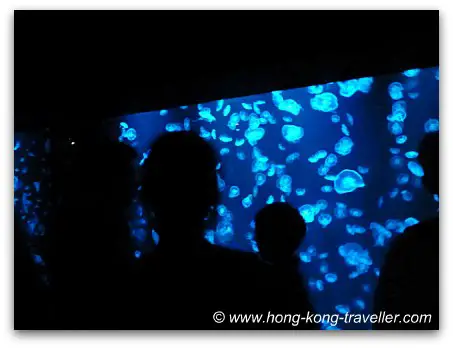 The jellyfish are softly lit to beautifully showcase their translucent features. It is fun watching all the action and the creatures in all possible colors, shapes and sizes.
There's thousands of jellyfish at the aquarium of many different kinds: the small bell-shaped ones, the parachute-like with the long tentacles, the colorful ones showing off the pulsating bodies, the translucent ones taking the colors from the neon ligths...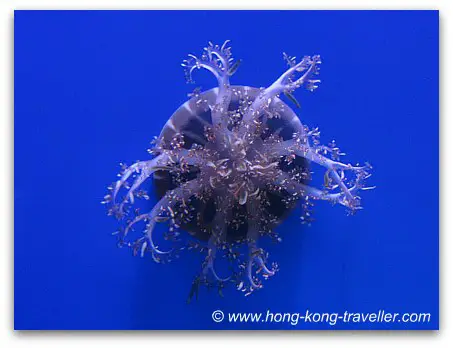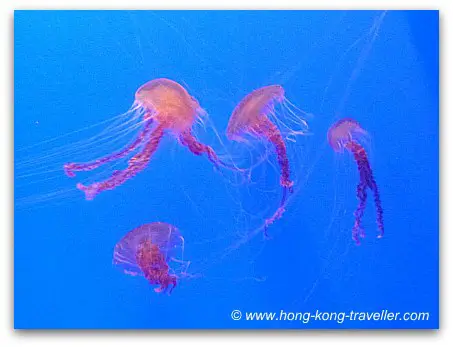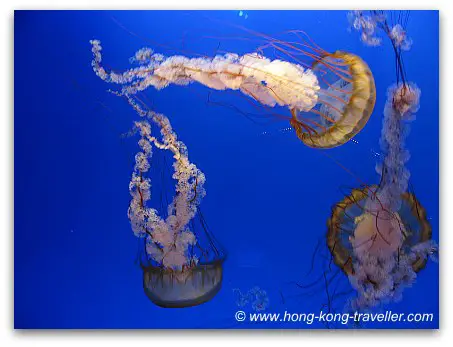 You will enjoy walking through the maze of rows upon rows of tanks filled whith thousands of them. Some tanks are small, some large with huge window displays to enjoy the show. All have lights of changing colors synchronized to the music.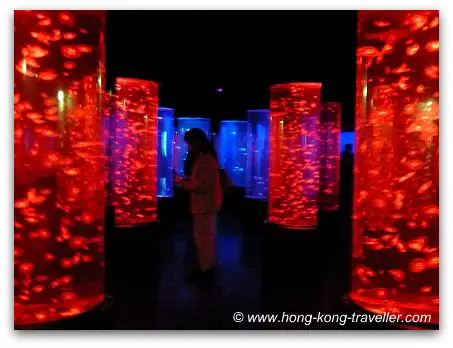 They are really a sight, free floating and performing for all visitors to enjoy.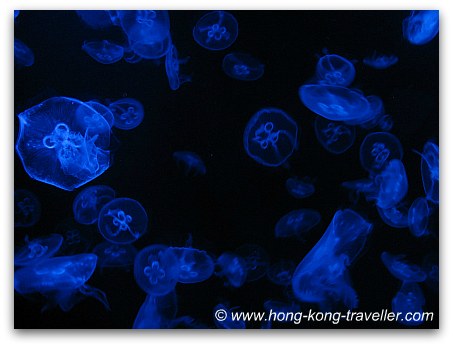 Beyond the spectacular show, the Jelly Fish exhibits at Ocean Park are a great place to learn about these organisms.
Jellyfish or Sea Jellies, are not real "fish", not even vertebrates, in fact, over 90% of the body is just water.
They have no skeleton and can only move around using contractions or pulse-like motions.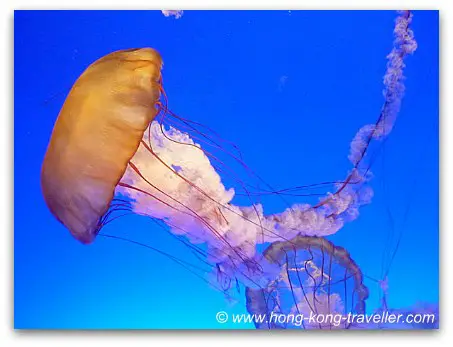 Enjoy this short video from the Jellyfish tanks:
The Sea Jelly Spectacular at Ocean Park is located in the Summit area,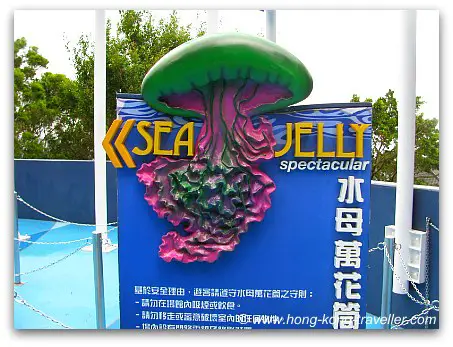 ...just right around the corner from the Cable Car Station.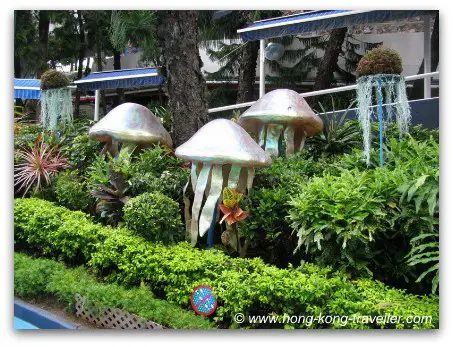 ---
Once in a Lifetime Experiences at Ocean Park...
Fantastic Chance:
Honorary Panda Keeper
+ Souvenir Photo
HKD 1380 (US$183)
A 2-hour one-of-a-kind experience as you go behind the scenes of the panda enclosure, put on a special keeper's uniform and assist with the daily care of the pandas.
More info and details
Animal Encounters:
Dolphins, Seals or Penguins!
From HKD 1180 (US$152)
Get up close to Ocean Park's stars: dolphins, seals or penguin encounters where you can meet, play, feed and learn more about these incredible creatures from qualified trainers and keepers.
More info and details
Thank you for visiting www.hong-kong-traveller.com!
Here is to a wonderful Hong Kong travel experience!