Ocean Park Rainforest
Toucans, Wild Orchids and a Wilder Rapids Ride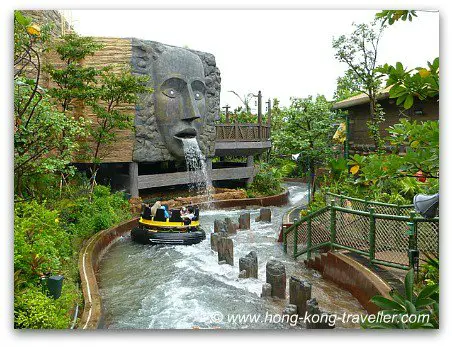 The Rainforest at Ocean Park
The Rainforest is Ocean Park's great jungle exhibit, located in the Summit area, complete with waterfalls, dense vegetation, orchids and wildflowers, colorful toucans and other animals typical of this tropical habitat.
Here you also find the Rapids water ride, one of the most popular ones in Ocean Park, specially come summer time, it is a great hit with the kids!
The Expedition Trail is a walk-through attraction in an array of boardwalks, hanging bridges and paths that criss cross this entire Rainforest habitat.
On this easy and leasurely walk you will encounter lots of vegetation and flora, fantastic wild orchids and other flowers and blooming bushes...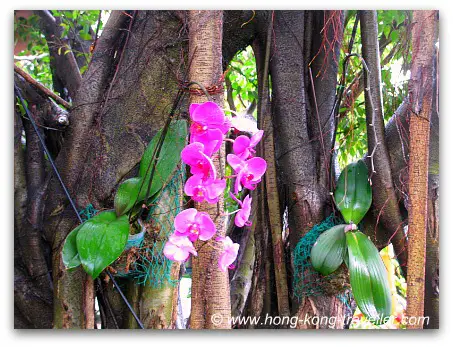 Beautiful orchids and other rainforest vegetation throughout...
Lots of rare animals: the Pigmy Marmoset, the Kinkajou, Capybaras... as well as colorful jungle regulars like different kinds of toucans are also well-represented...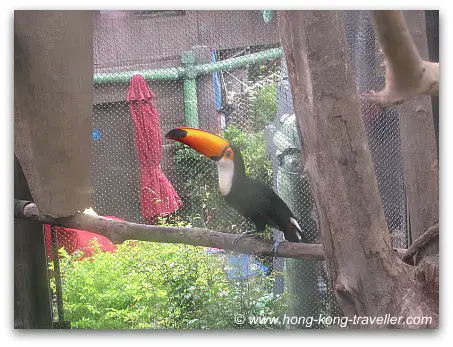 Rainforest animals as well, like this colorful toucan
And you can of course explore the rainforest from the river! Let the raging raft whisk you through the jungle and the fun and exciting rapids!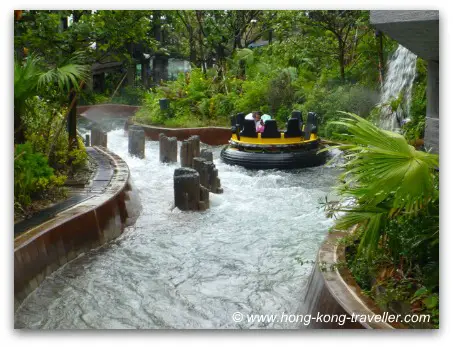 The Rapids Water Ride was one of our favourites! Be prepared to get wet!
There is a minimum height requirement for this popular water ride. Children must be 120cm (47") to ride alone, otherwise they must be accompanied by an adult.
Trying to stay dry on this ride is pretty much useless, you might survive the splashing from the waves while you zip by the river, but in the end, the water guns from the decks will get you!
Watch out for all those that stayed on the boardwalks above... At the hanging bridges there are water guns to aim and discharge as the rafts zoom by below...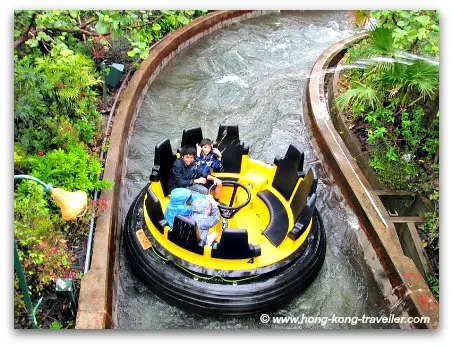 Water Gun attack underway at the Rapids...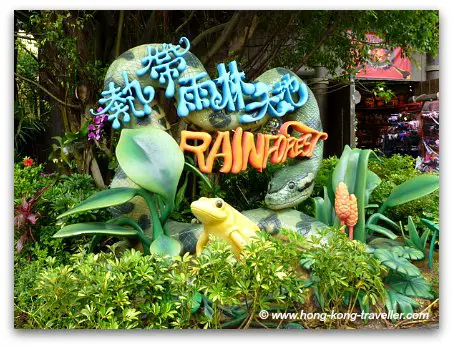 Thank you for visiting www.hong-kong-traveller.com!
Here is to a wonderful Hong Kong travel experience!