Art Basel Hong Kong
Asia's Premier Art Event - March 23 to 25, 2017
Art Basel Hong Kong on its third edition, will be bringing the art world together again as galleries, artists, collectors and art enthusiasts from Asia and all over the world flock to this most prestigious of international art events.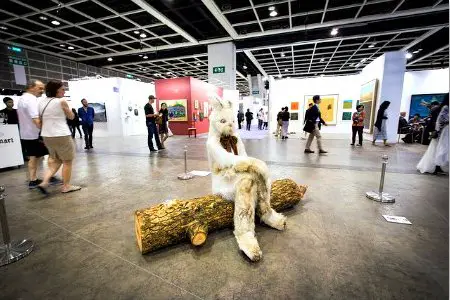 Art Basel Hong Kong has replaced ART HK, Hong Kong's Annual Art Fair held in the territory since 2008. Back then, a relative newcomer to the international art calendar, the event quickly carved its niche amongst art enthusiasts, exhibitors, collectors, curators and galleries worldwide.
In less than 6 years, the Hong Kong International Art Fair firmly established itself as the premier art event in Asia, this is where you got to see the latest developments in art from across Asia as well as the best from the West.
And in 2013, for the first time, ART HK was replaced by the first Hong Kong edition of Art Basel, elevating this already high profile Asian event to the ranks of the most prestigious platforms in the art world.
ART HK had been held in collaboration with Art Basel since its inception in 2008, thus Art Basel Hong Kong already counted with some of the most influential and leading galleries from the Asia Pacific area and the world upon its inception. Another draw was the fact that after New York and London, Hong Kong is the third largest art market by auction turnover worldwide.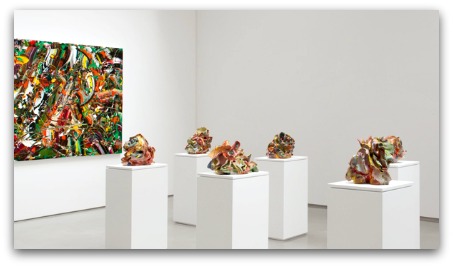 For collectors, likewise, the Art Basel Hong Kong is equally appealing not only for the chance to see a wide range of works in many genres including paintings, photography, film and video, sculptures, and more, and the fact that they come from a large and diverse cultural and geographical sphere, but also because in Hong Kong there is no tax on the import and export of art.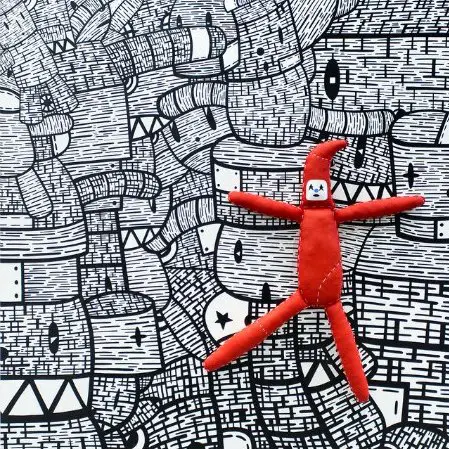 Some 250 galleries are expected to participate in six show sectors:
Galleries: this is the main section, galleries bring their top works
Discoveries: representing emerging artists and galleries fom al over the world
Insights: brings the works of galleries and their artists from the broader Asian market
Encounters: open to any gallery not included in the other three sectors
Magazines: magazines from Art publications from around the world will be displayed
Film: a 3-day program by and about artists
Art Basel's presence in Hong Kong will likely generate many other concurrent exhibitions and events as in the past:
A highlight of the event has been ASIA ONE, where a number of galleries from across Asia exhibit a solo presentation by an artist of Asian origin, a fantastic platform to showcase and appreciate the Asian art scene.
Another focal point worth following has been ART FUTURES, a section boasting exciting young galleries and the works of budding artists from around the world, with a winner selected by a panel of judges.
Then we have the Asia Contemporary Art Show, the largest in Asia in terms of the number of artworks offered for sale. If you are seriously thinking about acquiring a piece, this one is worth checking out with over 3,000 stunning works of art from Asia and beyond. All the works can be viewed, and bought, online at www.asiacontemporaryart.com, so even after the doors close, the Show continues online, with new works being added every day.
And coming back this year on its second edition, Art Central, is a new exciting art fair in Hong Kong's waterfront spawned by art fair veterans Tim Etchells and Sandy Angus, who founded the original Art HK who later became Art Basel. This new exhibition is housed in a purpose-built tent right on the city's new Central Harbourfront, a 10-minute walk from Art Basel.
Fourth Edition of Art Basel Hong Kong 2017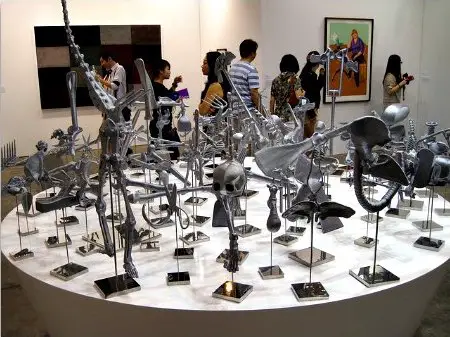 When? March 23 - 25, 2017
Where? Hong Kong Convention and Exhibition Centre, 1 Expo Drive, Wan Chai, Hong Kong
How Much? Vernissage HK850, Weekday ticket HK250, weekend ticket HK350, two and three-day tickets, concession tickets, evening tickets also available
More info: Art Basel Hong Kong
Check out this video from a recent Art Basel Hong Kong:
---
And if you want to learn more about Hong Kong's art scene, we definitely recommend...
A Hong Kong Art Gallery Walk...
Definitely a way to enrich your art experience and get to know more about up-and-coming local and international artists.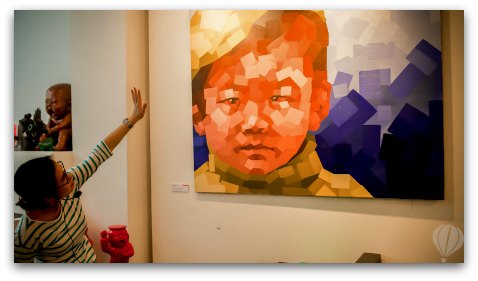 This tour plunges you into the heart of the city's galleries, walking you through several stops in the art-brimming SoHo area.
Guides are extremely knowledgeable and passionate, you will gain an insight into artwork valuation and auction secrets!
Art Walks are offered on Saturdays only. English Tours meet in Hollywood Road in Central at 11:00 am and 1:00 pm and last about two hours. Chinese tours are also offered.
Price per person HK 250. More info and booking via Klook.com
Hong Kong Events
Thank you for visiting www.hong-kong-traveller.com!
Here is to a wonderful Hong Kong travel experience!