The Hong Kong Ferris Wheel
In The Heart Of The Central Harbourfront!
The Hong Kong Ferris Wheel or Observation Wheel as it is officially named, just a stone-throw away from the Central Star Ferry Pier, is giving us just another striking venue from which to enjoy wonderful sweeping views of Victoria Harbour.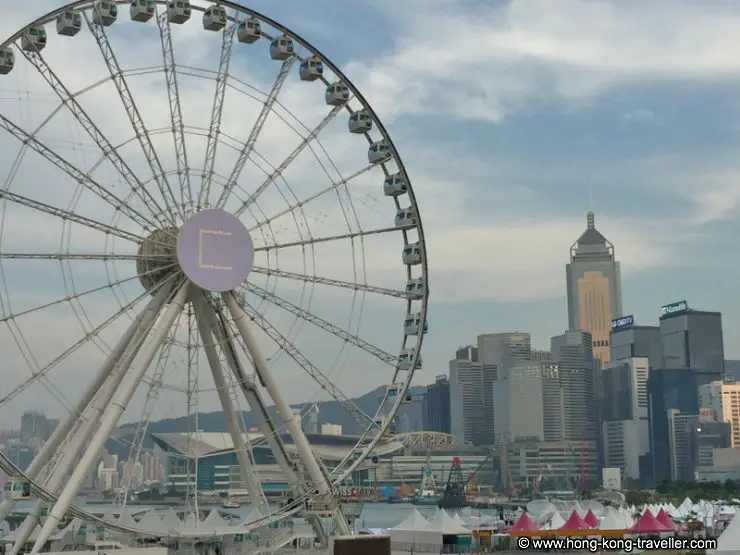 This newest observation wheel is the city's response to England's London Eye and the Singapore Flyer, which also provide some of the best panoramic views in their respective cities.
The Hong Kong Observation Wheel is 60 meters high and is easily reached with the MTR Central Station or the Star Ferry.
You can combine this attraction with a walk along the Central Waterfront Promenade for some of the most striking views of the harbour and the majestic skyline towering above.
One of the best times to catch a ride is at sunset when the row of skyscrapers are softly lit or at night, when the skylines on both sides of the harbour come to life in their glittery best. And it would be quite a treat to catch the Symphony of Lights show during your ride (8:00 pm if you can time it!)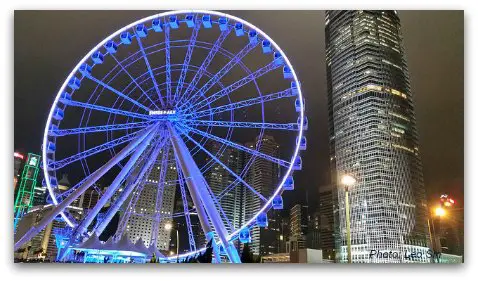 The wheel's 42 air-conditioned gondolas hold between 8 to 10 passengers. The gondolas are smaller in comparison to the London Eye's or Singapore Flyer which hold a couple dozen people and unlike the London Eye and Singapore Flyer capsules where you get to walk around, the Hong Kong Ferris Wheel is for sitting passengers only.
The ride lasts 20 minutes, 20 minutes of unobstructed 360 degree views of one of the world's most iconic skylines and its stunning harbour. If you didn't get that perfect shot first time around, don't worry, you have two more chances as the gondolas make three rounds in every ride.
Visiting the Hong Kong Observation Wheel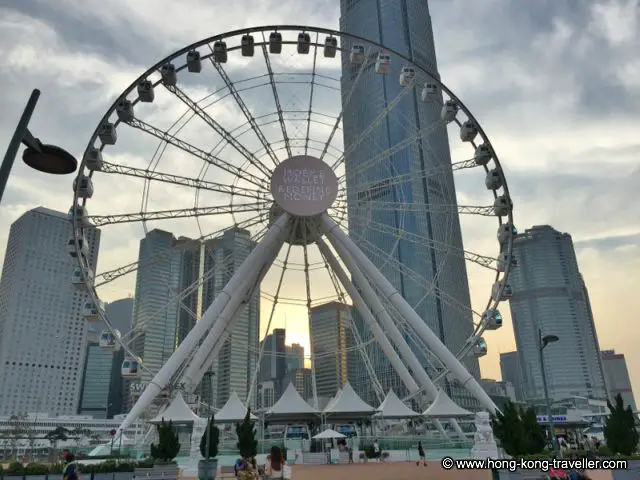 Getting There: The wheel is located in the area between Central Piers 9 and 10. You can't miss the big Ferris Wheel in the waterfront. It is easily reached with the Star Ferry or the MTR, Central or Hong Kong Stations.
Hours: Daily including holidays from 11:00 am to 11:00 pm.
How Much?: HK 100 for adults, HK 70 for children under 12 and students, HK 50 seniors and the disabled. Children under 3 FREE.
More Info: Official site of the Hong Kong Observation Wheel.
Here are some fantastic shots of Hong Kong's newest attraction: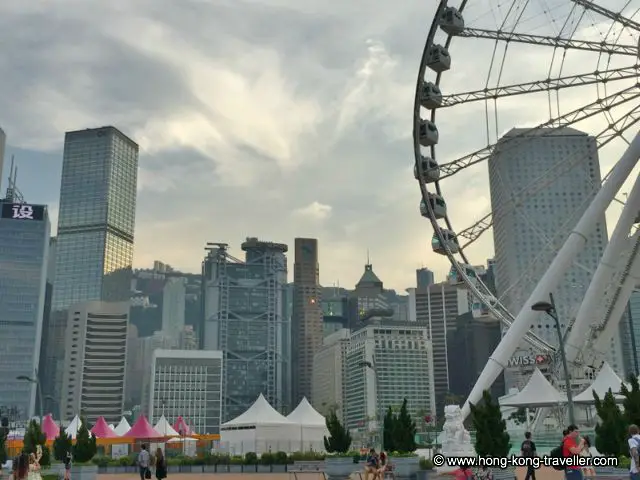 The Ferris Wheel with the Central Business District in the background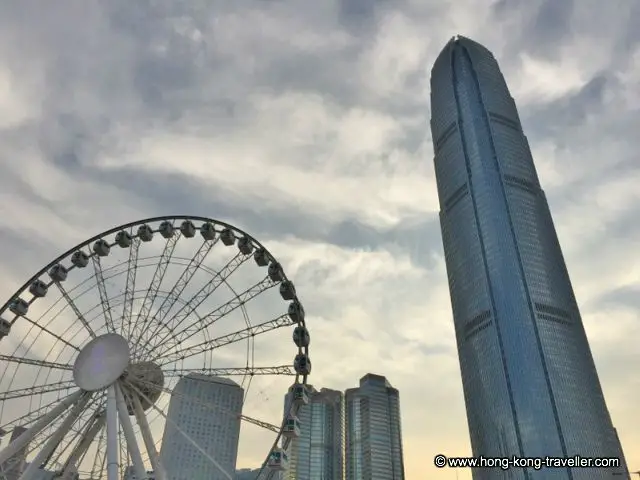 View of the Ferris Wheel and the International Finance Centre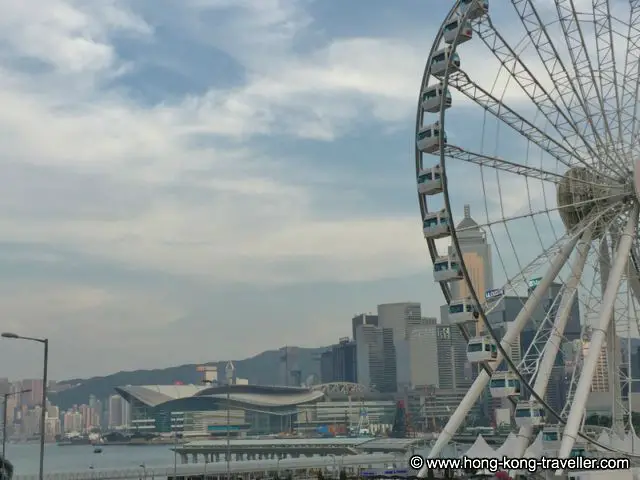 The Ferris Wheel with the Hong Kong Convention Centre and Wanchai Skyline in the Background
---
Thank you for visiting www.hong-kong-traveller.com!
Here is to a wonderful Hong Kong travel experience!