Welcome to Hong Kong Traveller.com
Your Hong Kong Travel Planner
and Tourist Guide
Hong Kong, a major international destination
for travellers around the world, is a fascinating enclave that has managed to retain much of the Chinese cultural heritage and
Noble House
flavour of its colonial past. If this is your first time here, brace yourself...
Victoria Harbour at Night
Hong Kong is alluring, exotic, glamorous, and chaotic, all at the same time... a real shock to the senses... in a good way!
Famous for its stunning Harbour and well-loved landmarks like the Star Ferry and the Peak Tram, this Pearl of the Orient is constantly evolving, there is always something new to do and see...or see again!
It's what keeps us coming back... and why we enjoy so much writing these pages and sharing them with you! Hope you find this site useful and enjoy it as much as we have enjoyed putting it together! Enjoy Hong Kong!

---
Hong Kong Traveller Quick Links
Hong Kong's Attractions are many and varied, ranging from natural wonders to unique cultural and historical landmarks, amusement parks and a bustling harbour.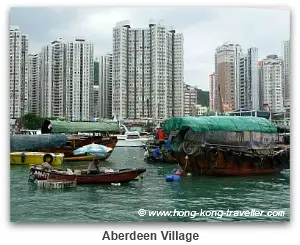 The city is home to...
...state of the art skyscrapers and sleepy fishing villages...
...chic boutiques sporting top designer labels and colorful knick knack markets...
...award winning international restaurants and quick and bustling food stalls...
... and of course anything and everything in between!
Hong Kong is a modern city and one of the easiest places to get around. The city is safe and organized, public transportation efficient and inexpensive. Travellers can literally land and start exploring without much advance planning... it is that easy.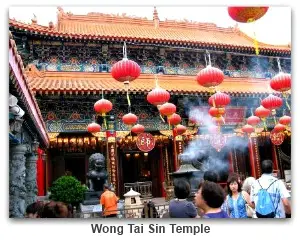 But Hong Kong has much to offer, and with always some festival or event going on, a little preparation makes sure you don't miss out on that colorful celebration or that you avoid some of the busiest times when hotels might be in short supply.
Accomodation in Hong Kong will probably be the biggest chunk of your Hong Kong travel budget and really worth doing some homework for it.
Whether this is your first Asian journey, a weekend getaway, a family trip, a romantic escape or just passing by, don't just travel to Hong Kong, get to know it, cherish the experience, be dazzled and enjoy the ride!
Start here to explore Hong Kong and all it has to offer! Welcome Hong Kong Traveller!
Thank you for visiting www.hong-kong-traveller.com!
Here is to a wonderful Hong Kong travel experience!