Ocean Park Adventures in Australia
Cuddly Koalas, Hopping Wallabies, Laughing Kooaburras...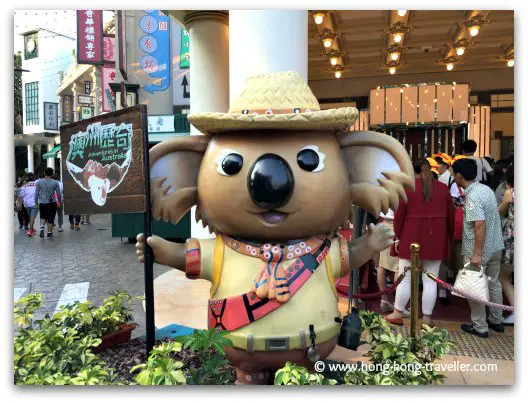 Ocean Park's newest stars, four adorable koalas, have arrived to Adventures in Australia, the newest area of the park.
This is a massive 5,000-square-meter zone, which has been set up in collaboration with the South Australian government.
A formidable undertaking that involved sending park staff to Australia for six months so they could be properly trained on the care for the new residents.
In addition, over 8,000 eucalyptus trees were planted in nearby Guandong Province to make sure a supply of the plant's leaves was always readily available to meet the hungry fellows' needs.
When we were there they were not very easy to spot. All you could see where the little fur balls hiding in the trees...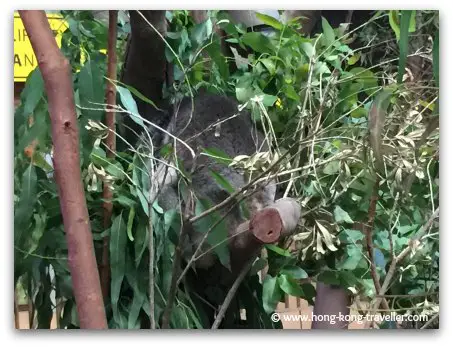 You really had to look hard not to miss them!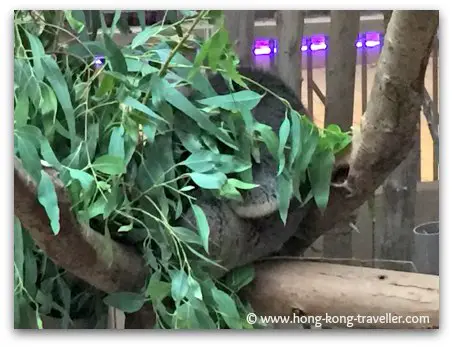 This one we caught when he started munching away, unless they move they are hard to find! But look hard because they are definitely there!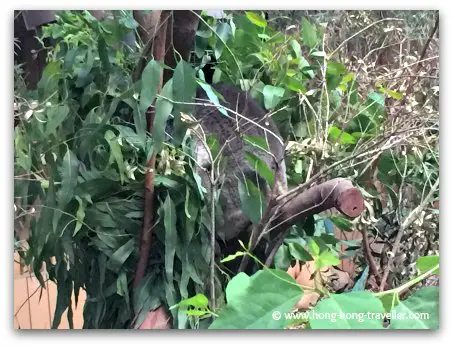 Keep in mind, koalas are very noise sensitive, so try to be as quiet as possible!
Besides the prized koalas, the area also features other wonderful wildlife species that are unique to Australia, the Wallaby and the Kookaburra. These were definitely much easier to spot, they were almost showing off:
These are the Red-Necked Wallabies...
Just like their kangaroo relatives, they are hopping experts with well-developed hind legs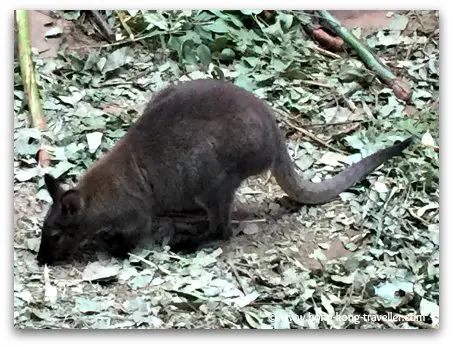 And the Laughing Kookaburra, they love to sing but the singing sounds more like they are cracking up with laughter...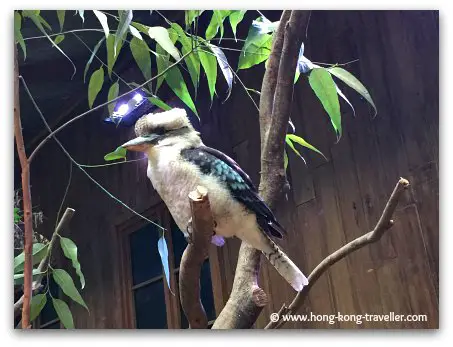 So come and admire the cuddly koalas and the other unique creatures which are housed in the Adventures in Australia exhibit. You will find this exhibit in the Old Hong Kong area, inside the Vintage Theatre.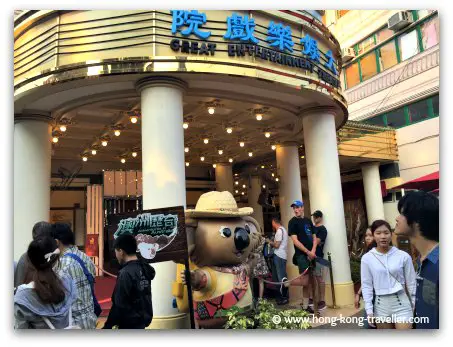 ---
Once in a Lifetime Experiences at Ocean Park...
Fantastic Chance:
Honorary Panda Keeper
+ Souvenir Photo
HKD 1380 (US$183)
A 2-hour one-of-a-kind experience as you go behind the scenes of the panda enclosure, put on a special keeper's uniform and assist with the daily care of the pandas.
More info and details
Animal Encounters:
Dolphins, Seals or Penguins!
From HKD 1180 (US$152)
Get up close to Ocean Park's stars: dolphins, seals or penguin encounters where you can meet, play, feed and learn more about these incredible creatures from qualified trainers and keepers.
More info and details
Thank you for visiting www.hong-kong-traveller.com!
Here is to a wonderful Hong Kong travel experience!