Ocean Express Tram
From the Waterfront to the Summit in 4 minutes!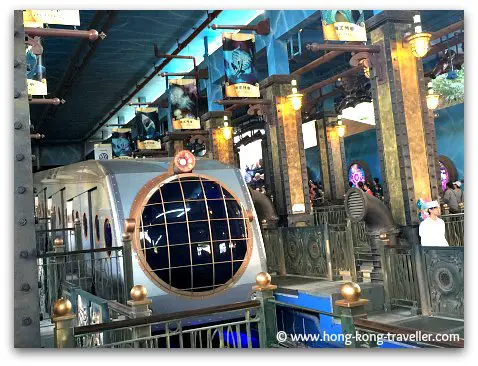 The Ocean Express Tram is one of the newest additions to the park, a much needed addition as it provides an alternative to get back and forth from the two major sections of the park, the Waterfront and the Summit which was previously only possible with the Cable Car.
The smooth ride whisks visitors back and forth from the two sections in 4 minutes.
You will recognize the stations by their nautical motifs, this is the Waterfront station which is located just past the Aqua City Lagoon next to the Jockey Club Panda Exhibit.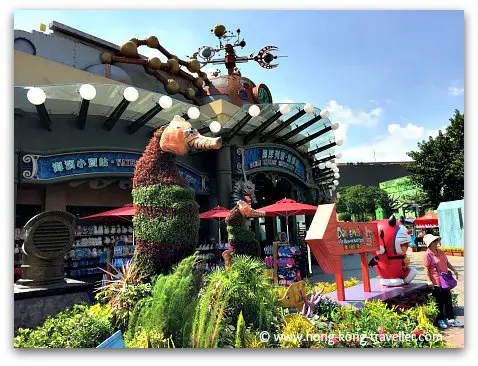 The trams run non-stop during opening hours and can whisk 5,000 people in an hour in each direction so you never have to wait long.
In many cases you are able to just walk in and catch the next tram, this when the lines at the Cable Car are one to one-and-a-half hours long.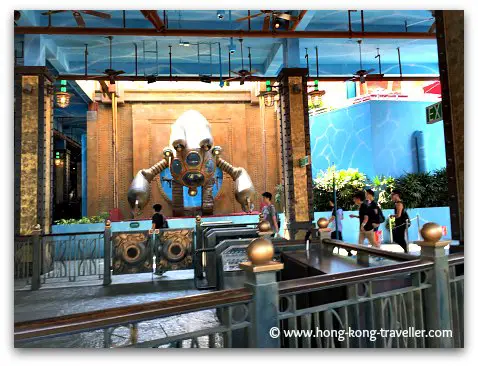 The trains resemble a "submarine" and you will see the nautical theme throughout the facilities, from the entrance gates, the train waiting areas, the trams themselves with their portholes...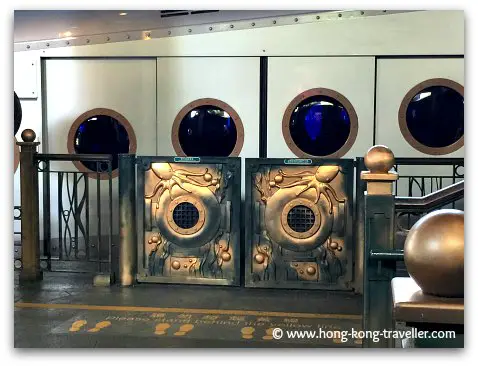 There is ample space inside the trains which are mostly standing room only, although there are a couple of seats shall anyone need them, but remember it is only a 4-minute ride.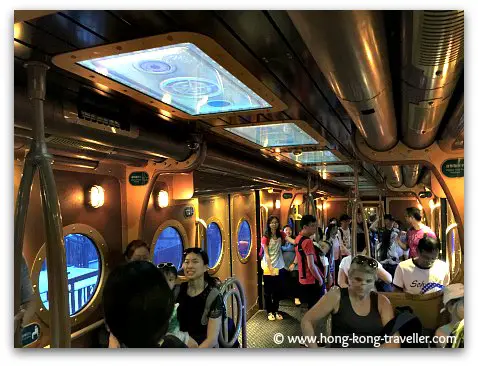 And of course no ride would be complete without the submersible experience and adventure while underway...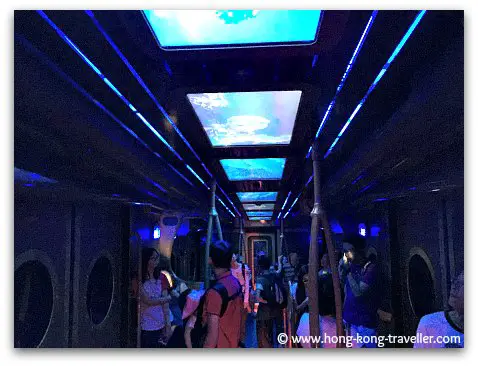 The trams are wheelchair friendly, visitors may remain in their wheelchairs.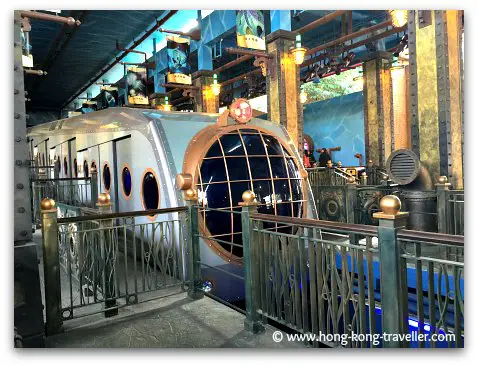 The "submarine style" train with similar technology as the Victoria Peak Tram, travels through a 1.3 kilometer tunnel that was excavated through the mountain.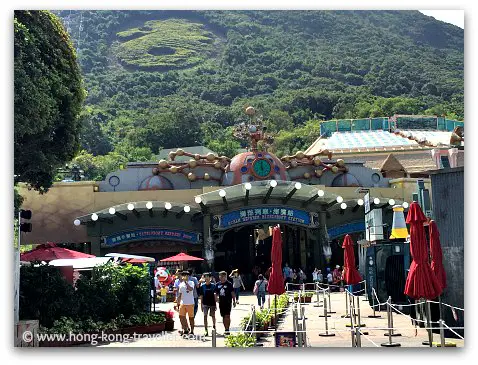 This is certainly NOT the scenic option but definitely the fastest and easiest one!
Here arriving quickly to the upper end at the Summit station...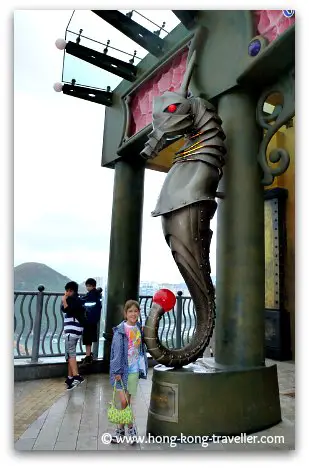 ---
Once in a Lifetime Experiences at Ocean Park...
Fantastic Chance:
Honorary Panda Keeper
+ Souvenir Photo
HKD 1380 (US$183)
A 2-hour one-of-a-kind experience as you go behind the scenes of the panda enclosure, put on a special keeper's uniform and assist with the daily care of the pandas.
More info and details
Animal Encounters:
Dolphins, Seals or Penguins!
From HKD 1180 (US$152)
Get up close to Ocean Park's stars: dolphins, seals or penguin encounters where you can meet, play, feed and learn more about these incredible creatures from qualified trainers and keepers.
More info and details
Thank you for visiting www.hong-kong-traveller.com!
Here is to a wonderful Hong Kong travel experience!