Ocean Park Golden Snub-Nosed Monkeys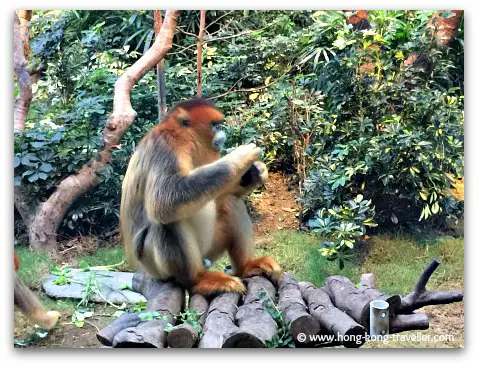 The Golden Snub-Nosed Monkey is an endangered species, and along with the Giant Panda, considered a national treasure in China.
Ocean Park is home to one couple, Le Le (female) and Qi Qi (male), and you find them at the Jockey Club Sichuan Treasures together with giant pandas Jia Jia and An An.
The Golden Snub-Nosed Monkey is mainly tree-dwelling and inhabits the cold mountainous forests of central and Southwest China.
Threatened by deforestation and habitat loss, they are under state protection. Their population is estimated at between 8,000 and 15,000.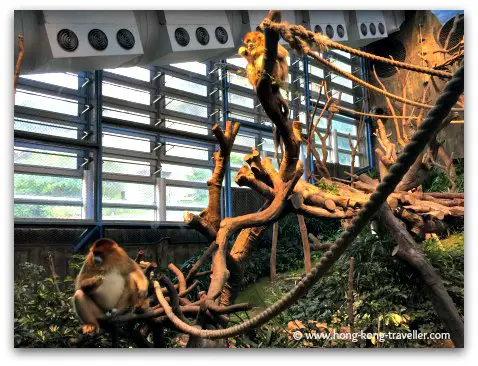 They are beautiful animals and really fun to watch. When we visited, they were both quite playful and active...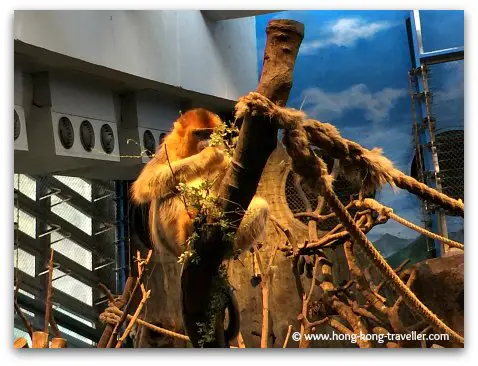 ...Climbing, jumping, swinging around...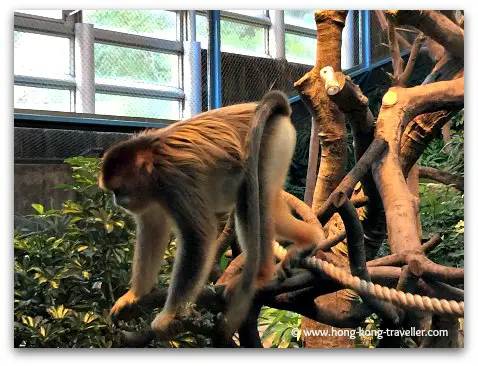 ...Or munching away...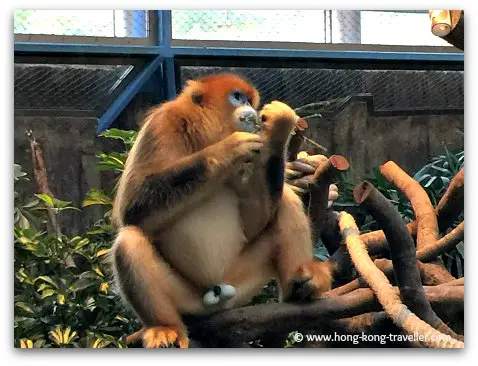 Definitely worth a stop, you can't miss the entrance to the Jockey Club Sichuan Treasures with the Giant Pandas and a Golden Monkey showing you the way!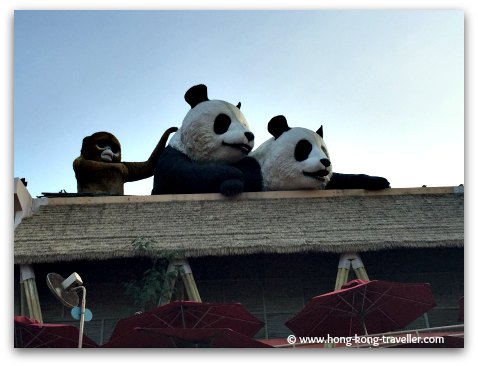 ---
Once in a Lifetime Experiences at Ocean Park...
Fantastic Chance:
Honorary Panda Keeper
+ Souvenir Photo
HKD 1380 (US$183)
A 2-hour one-of-a-kind experience as you go behind the scenes of the panda enclosure, put on a special keeper's uniform and assist with the daily care of the pandas.
More info and details
Animal Encounters:
Dolphins, Seals or Penguins!
From HKD 1180 (US$152)
Get up close to Ocean Park's stars: dolphins, seals or penguin encounters where you can meet, play, feed and learn more about these incredible creatures from qualified trainers and keepers.
More info and details
Thank you for visiting www.hong-kong-traveller.com!
Here is to a wonderful Hong Kong travel experience!