Hong Kong Well Wishing Festival
Wishing Trees, Wishing Lanterns, Messages and Oranges...
another colorful Hong Kong Festival
February 8 - 22, 2016
Hong Kong's Well Wishing Festival is very much a part of the Lunar New Year Celebrations and a long-established tradition.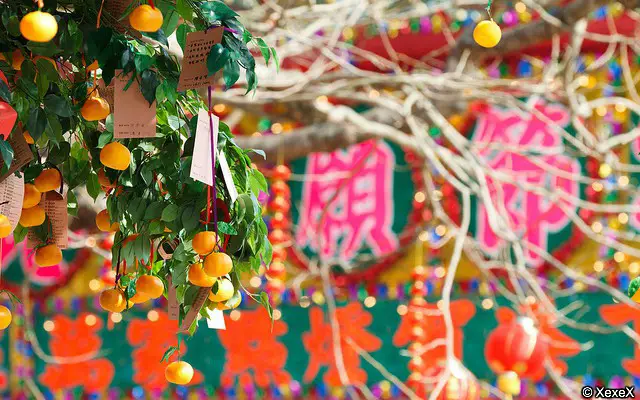 Locals will come to Lam Tsuen in the New Territories to wish for good luck for the New Year and it's a great chance for you to get involved in the local colour and flavours of the ongoing festivities.
Although not exactly right around the corner, Lam Tsuen can be easily reached with the MTR which brings you nearby the main square where the festivities take place.
So what exactly is the Well-Wishing Festival and what's so special about it to make the trek to the New Territories worthwhile? It is a colorful festival in a way that Hong Kong traditional festivals are, with some unique traditions and events, among others:
Well-Wishing at the Wishing Trees
Releasing of the Wishing Lanterns
The Floats from this year's New Year Parade will be on display at the Festival
The performing groups from the Parade will also be at the Festival
Well-Wishing at the Lam Tsuen Wishing Trees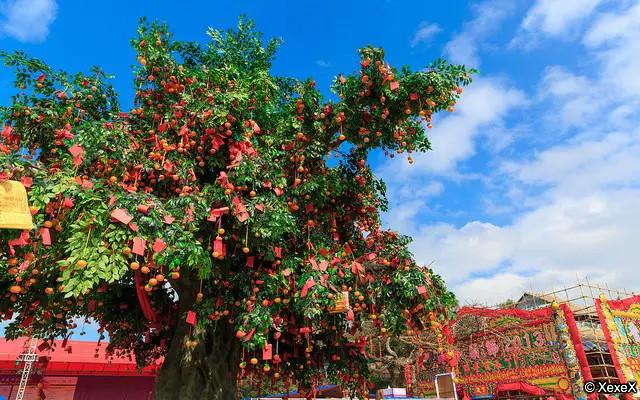 Lam Tsuen Wishing Trees with Wish Messages
This is quite a fun exercise and feel free to join in:
First you write your wish on a paper (traditionally red or gold for good luck), together with your name and date of birth
Tie it with a string
On the other end of the string, you tie an orange
Toss them over the wishing tree, aim for a sturdy branch
The message should succesfully catch on one of the branches and remain hanging for your wish to come true!
You will see a lot of the local folks participating in this event. They come to pray for a variety of wishes: a baby, better jobs, spouses for their sons and daughters, good results in school, wealth and prosperity, etc. Along with the message-writing and tossing, there is a lot of incense burning, chanting, and overall a very happy and lively atmosphere.
Releasing of the Wishing Lanterns
Releasing a Wishing Lantern is another popular tradition where water lanterns are released into the Lam Tsuen canal.
There are lighting ceremonies throughout the festivities and just walking along the river surrounded by a sea of beautiful lotus lanterns carrying the good fortune for the New Year is quite an experience and a beautiful sight at night.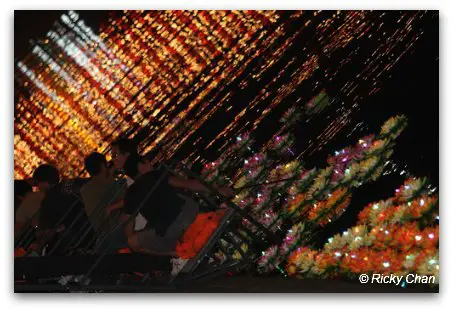 Releasing wish lanterns
The Well-Wishing Carnival
There's of course the food stalls, game booths and cultural performances.
If you missed the Chinese New Year Parade on New Year's Day, you get a second chance here as all the floats will be on display at the Festival.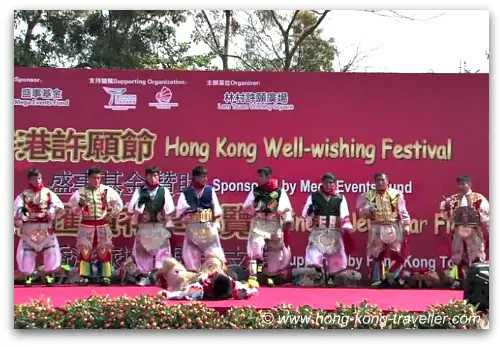 Cultural Performances by a South American Group
There will also be performances by the groups that participated at the parade, troupes from all over the world sharing in their cultural heritage.
So all in all, the Well-Wishing Festival in Lam Tsuen is a great way to spend the day away from the urban hustle and bustle, enjoying some of the local traditions and sampling lots of delicious local snacks.
Lam Tsuen Well-Wishing Festival 2016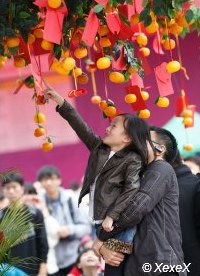 The festival typically runs for the first couple of weeks of the Lunar New Year. The cultural performances, folk exhibitions, and food stalls will be happening throughout the entire period.
Where? At Lam Tsuen Wishing Square
Take the MTR to Tai Wo Station (New Territories)
Then a free shuttle or taxi to Lam Tsuen Wishing Square
When? February 8 - 22, 2016
How Much? Most events are free, there is a fee for special banquets and feasts.
This is the official site of the Hong Kong Well-Wishing Festival (site in Chinese).
Well-Wishing Festival and Cherry Blossom Viewing Tour with BBQ Buffet Dinner HK 165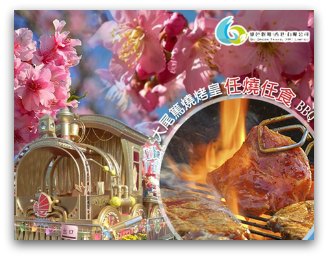 This is a fantastic tour but before we go further, please note that tours are only conducted in Cantonese.
It's a day away from the city into the New Territories including:
A visit to the Lam Tsuen Well-Wishing Festival
Visit Tai Mo Shan where cherry blossoms are in full bloom
Ending the day at Tai Mei Tuk for a BBQ King buffet dinner at a seaside location
When? Several Dates Feb 9 - 14, 2016, Feb 20 - 21, 2016, Feb 27 - 28, 2016
Where? Meet at Kowloon Tong MTR Exit D, 12pm tour ends at same location around 9pm
How Much? HK$165 - HK$175 depending on date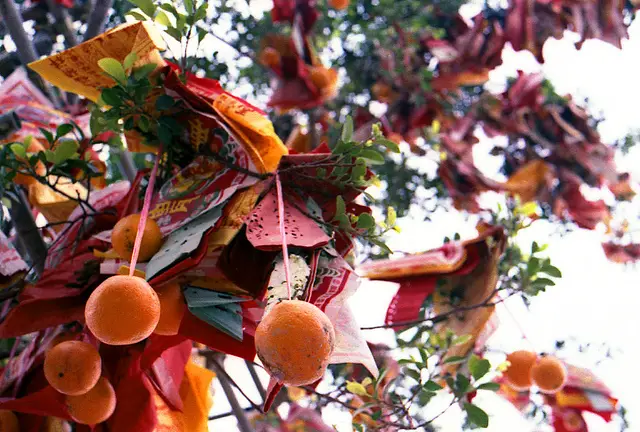 ---
Hong Kong Lunar New Year Celebrations 2016!...
Chinese New Year Parade - February 8, 2016 8:00 p.m.
Chinese New Year Fireworks - February 9, 2016 8:00 p.m.
Chinese New Year Flower Markets - February 2 - 8, 2016
Chinese Dragon and Lion Dances - From Chinese New Year's Day February 8, 2016 onwards
Lunar New Year Lantern Displays - February 4 - 28, 2016
Hong Kong Well-Wishing Festival - February 8 to February 22, 2016
Chinese New Year Race Day (Horse Racing) - February 10, 2016 - noon to 6pm
Lunar New Year Lantern Carnival - February 22, 2016
Chinese New Year at Disneyland Hong Kong - January 29 to mid-February 2016
Ocean Park Lucky Lunar Fiesta - February 6-21, 2016
Pulse Chinese New Year 3D Light Show - February 10 - 29, 2016
Thank you for visiting www.hong-kong-traveller.com!
Here is to a wonderful Hong Kong travel experience!