Mystic Point at Hong Kong Disneyland
A mysterious ride into the supernatural, 3D illusions and magical boxes...
Mystic Point is the seventh land to open at Hong Kong Disneyland bringing a unique concept to HK Disney. The theme features around exotic travels, a mysterious mansion, supernatural happenings...
It introduces two new characters: Lord Henry and his mischevious monkey Albert which together take you through this exciting new adventure.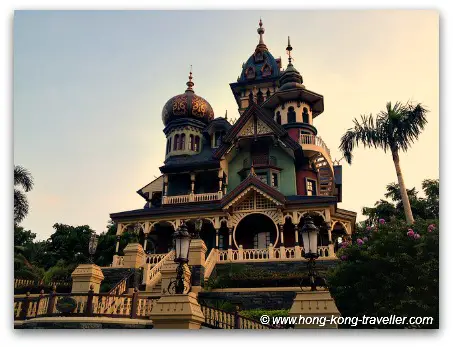 Mystic Point is located in the western side of the park (on your left as you face Sleepping Beauty Castle), between Toy Story Land and Grizzly Gulch, and its centerpoint is Mystic Manor.
Mystic Manor
Mystic Manor is Lord Henry's Victorian mansion which houses his extensive collection of antiquities and paraphernalia from his many travels around the world to faraway places.
Mystic Manor is sort of a cross between Disney's Haunted Mansion without the ghosts and Indiana Jones, there is much adventure, exotic places, magical powers... we won't ruin the surprise and just let Albert take you around...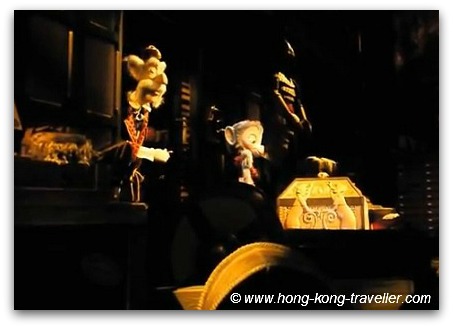 And for that, there is the new ride, which is the highlight of Mystic Point.
In all Disney fashion, this is a state-of-the-art ride, where the carriages bring you through a whirlwind of special effects and surprises. The "Magneto Electric Carriage", Lord Herny's own invention of course, is one of Disney's most technological advanced and sophisticated rides ever implemented.
There is no height or age restriction for this ride but do note that some of the effects might be too scary for some small children.
Garden of Wonders
Besides the ride at Mystic Manor, another highlight of Mystic Point is the Garden of Wonders, where you can stroll around and run into some great props reminiscent of antique sculptures and treasures that are designed for great 3D illusion photography: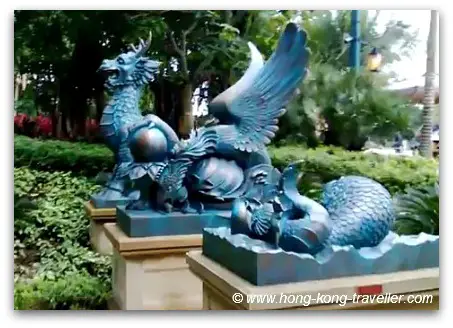 Restaurants at Mystic Point
A new restaurant "Explorer's Club" offers many kinds of cuisine: South-East Asian, Indonesian, Korean, Japanese... with great decor that will make you feel you are in the middle of a great exotic adventure.
Take a peek at this new exciting land at Hong Kong Disney!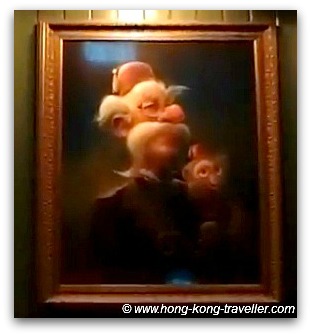 Lord Henry and Albert welcome you to Mystic Point!
---
Thank you for visiting www.hong-kong-traveller.com!
Here is to a wonderful Hong Kong travel experience!